Japan is a beautiful country located in the Pacific Ocean. Rich in culture and tradition, it is also filled with densely populated cities, national parks, imperial palaces, and thousands of temples and shrines. Its people are well-known for being courteous and disciplined. If you are seeking employment in Japan, you can see that we've posted the available jobs for you to apply.
Below are the companies that have posted their job vacancies in Japan this month. Take note of the names that are included in the list and when you go through each company, you will be directed to a page where you can see the list of open positions that need to be occupied. We are constantly updating this page on a monthly basis so you are sure to get the latest jobs in Japan.
Related Post: Do's and Dont's in Japan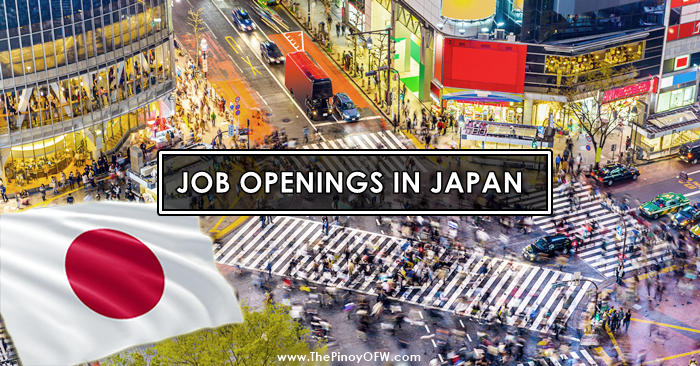 Jobs for OFWs and Expats in Japan
Disclaimer: Please be advised that we are not a recruitment agency. We are listing these jobs on a monthly basis to provide updated information so you can apply directly to each company. The links you click will lead you to the official websites of these companies where you can directly apply and fill out your information.
In order for you to view what are the open positions, you simply need to check which company you are interested to work in and click the company to be redirected to the vacancies of that particular company:
You can visit each link so you can see the available job openings from each company. We are updating this page every month so you can get the latest updates on vacant positions for you to apply. Good luck and make sure that you are qualified in the position that you are applying before sending your resume online. This helps to avoid wasting time (both your time and the company's).