Hi everyone, please check out the job openings from various companies in each country. We have listed the open vacancies of well-known businesses of well known group of companies in various industries such as Hotels, Food & Beverage, Retail, IT, etc. You can scan through each location and see the job listings for expats in each company.
Disclaimer: Please be advised that we are not a recruitment agency. We are listing these jobs on a monthly basis to provide updated information so you can apply directly to each company. The links you click will lead you to the official websites of these companies where you can directly apply and fill out your information.
Also, submitting your resume online to these pages does not guarantee that you will get a job as it is still up to the HR or recruitment team of the specific company who will check your resume and see if they want you or not.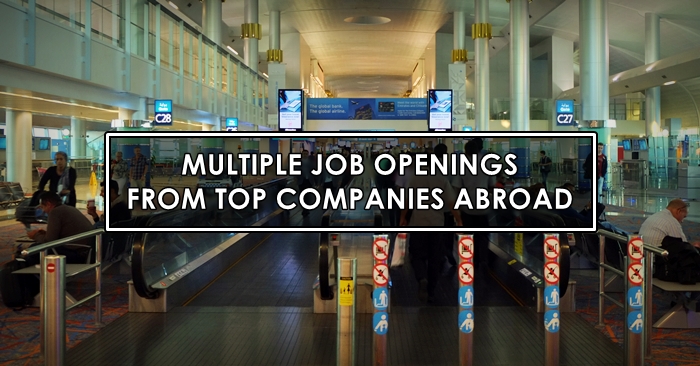 Job Openings for Expats and OFWs
Choose the country and company that you wish to apply. You can see that we've detailed these jobs. Job Openings Per Country / Location, please click on the desired destination of work:
DUBAI
ABU DHABI
Please choose the country and the company from the above list so you can check out the open opportunities for you to work.
Please try to think that these companies are getting job applications from various applicants regularly. So the chances to get hired are more likely to those who are in the location already. Still, it doesn't hurt to try your luck. Anyway, you can just apply online to submit your resume.
Good luck in the application!