Hi there. You can find job opportunities by top companies in Qatar this month. Qatar is one of the major countries in the Middle East where there are a lot of expats who go to in order to find a job. This county occupies the Qatar Peninsula and it bordered by Saudi Arabia and the Persian Gulf. Arabic is the official language while English is the second language
When you visit this country, you will notice that there are plenty of opportunities as they welcome expats to come and visit them. Below are the companies that have posted their job vacancies in Qatar this month. Please check and go through each link for reference on the positions that you can apply. We update this page on a monthly basis so you can refer to the list below for reference.
Related Post: Qatar Do's and Dont's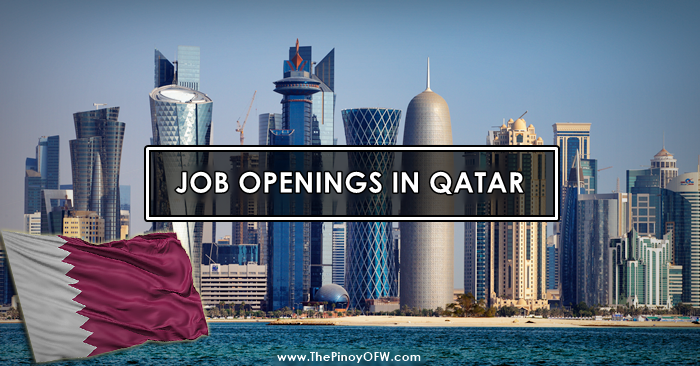 Jobs for OFWs and Expats in Qatar
Disclaimer: Please be advised that we are not a recruitment agency. We are listing these jobs on a monthly basis to provide updated information so you can apply directly to each company. The links you click will lead you to the official websites of these companies where you can directly apply and fill out your information.
In order for you to view what are the open positions, you simply need to check which company you are interested to work in and click the company to be redirected to the vacancies of that particular company:
Please be guided of the customs and traditions that the country practice and study the law before arriving in Qatar. This helps you to avoid being shocked by certain policies that may be new to you. It's important to understand what you can expect from Qatar before finally deciding to try your luck in finding career and opportunities for growth.