Are you aspiring to become a seaman or seafarer? As one of the highest-paying jobs in the Philippines and abroad, becoming a seaman is the dream of many Filipinos. Likewise, most shipping companies prefer to hire Pinoy seafarers due to their diligence, skills, and commitment towards their jobs.
Also Read: 12 Reasons Why Filipinos Want to Work Abroad
Globally, the Philippines is among the top countries where most seafarers come from. Around one-fourth of the world's seafarers are Filipinos, as a matter of fact! Without a doubt, the demand for Pinoy seamen will continue to increase, thus providing plenty of job opportunities for our kababayans. If you are interested in becoming a seaman, keep on reading because we will discuss the requirements, procedures, and other matters related to this profession.
DISCLAIMER: The following details are presented for general information-sharing purposes only. To learn more about the requirements, procedure, processing fees, and other matters pertaining to seaman or seafarer jobs, please visit the official website of the Maritime Industry Authority (MARINA).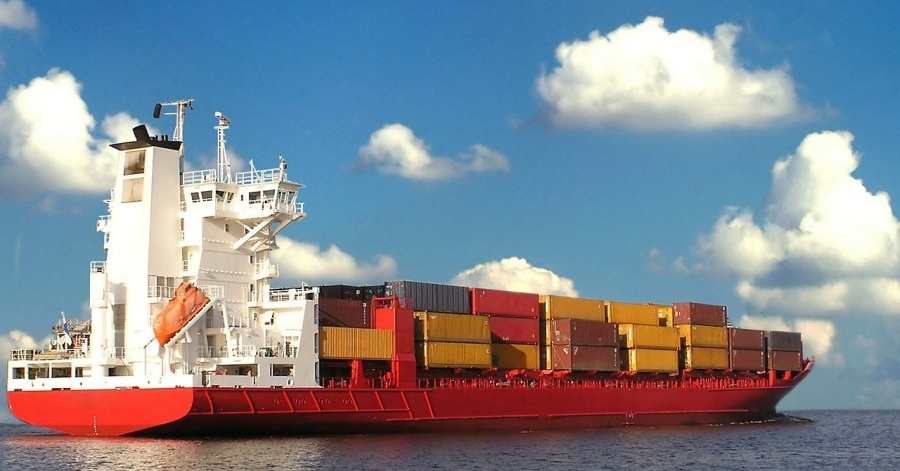 What is a Seaman / Seafarer?
A seaman or seafarer is a person whose job involves sailing, navigating, and other tasks aboard a ship. In the Philippines, the term "Filipino seaman" may also refer to someone who is a part of the Philippine Marine Corps or the Philippine Navy. Generally, however, it is used when referring to overseas Filipino workers (OFWs) who are "sea-based" workers.
What is an "Able-Bodied Seaman"?
When speaking of seafarers, you may have come across the term "able-bodied seaman" or simply "able seaman" (AB). Generally, this refers to a person with two or more years of experience at sea. To become an AB, one must have completed training and certification.
An AB usually works as a watchstander, which includes being a lookout or a helmsman. He/She may also be a day worker, doing general maintenance work, repair, and sanitation, among others. The AB may also be called on to perform emergency tasks and use safety equipment. Over time, he/she may undergo further training to become an officer.
What is an "Ordinary Seaman"?
Another term you might hear is "ordinary seaman" (OS). This refers to an apprentice who is required to work at sea for some time, before becoming an able-bodied (AB) seaman.
Aboard a ship, the OS is usually expected to perform general maintenance, sanitation, and other tasks that may be assigned by an officer. The duties may also vary depending on the type of vessel, the number of crew members, and other factors.
Are women allowed to work as seafarers?
Marine and shipping have historically been male-dominated types of work. According to a study, there's less than 5% of women who work in the maritime industry. However, there are also women seafarers working in ships. There are Filipinas who study to become sea women and have successfully landed jobs as seafarers. So YES, women are allowed to work in ships.
How to Become a Seaman: Overview
Before we continue, here is a quick overview of the steps to becoming a seafarer. We will discuss each step in greater detail later, as we go along.
Completion of Training Courses. Aspiring seafarers need to take the Basic Safety Training (BST) course. This includes training on Sea Survival Techniques, Personal Safety and Social Responsibility, Fire Fighting and Fire Prevention, and First Aid, among other skills.
Preparation of Documents. After passing the BST course, you will receive a BST certificate, which is recognized worldwide and enables the holder to work aboard ships. Other important documents are the "Seaman's Book," and of course, the Philippine Passport, which is a general requirement when traveling to and from other countries (and across the seas).
Application through Manning or Shipping Agencies. There are many recruitment agencies that hire seafarers. The important thing is to make sure that you apply through an agency that is licensed by the Philippine Overseas Employment Administration (POEA). Check out this link to see a list of POEA-accredited recruitment agencies.
Continuing Education. Just like in other professions, there are many opportunities for growth and promotion in the seafaring industry. So if you want to move up the "career ladder," be sure to continue studying and undergoing trainings whenever you can.
Seaman Training Courses
If you are a high school graduate, or a graduating high school student who is interested in becoming a seaman, consider taking any of these college courses: Bachelor of Science in Marine Transportation (BSMT) or Bachelor of Science in Marine Engineering (BSMarE). In the Philippines, there are around 80 to 100 maritime schools that offer these courses.
Notably, the BSMT is a four-year course that trains aspiring seafarers on navigation, basic safety, radio communication, and other skills. The course typically involves three years of classroom instruction and one year of on-board training. Afterwards, the person needs to take (and pass) the seaman's state board exam.
If you are not a BSMT or BSMarE graduate, working on a ship is still possible as long as you take the necessary training. Just make sure that the school or training center is accredited by major agencies such as the Commission on Higher Education (CHED), the Maritime Industry Authority (MARINA), and the Maritime Training Council of the Philippines. It should also be compliant to the standards set by the International Maritime Organization (IMO) and the Standards of Training Certification and Watch Keeping Convention (STCWC).
Top 10 Maritime Schools in the Philippines
As mentioned previously, there are around 80 to 100 maritime schools or training centers in the Philippines. Below are some of the best maritime schools in the country, based on the passing rates of their graduates in recent years:
Asian Institute of Maritime Studies
Baliwag Maritime Academy
John B. Lacson Foundation Maritime University
Lyceum of the Philippines University – Batangas
Maritime Academy of Asia and the Pacific
Philippine Maritime Institute – Bohol
Philippine Merchant Marine Academy
Philippine Merchant Marine School
University of Cebu
University of Perpetual Help – Las Piñas
In any case, the important thing to remember is that the school should be recognized by the CHED, MARINA, and other entities pertaining to education and maritime standards.
Seaman Job Requirements
Here are some important documents that seafarers must prepare when applying for a job. Take note that other documents may be needed by the agency or company; nonetheless, these are the general requirements:
Passport. This must be valid for at least 6 months before the intended date of departure.
Resume. The resume should include your details, educational background, work history, seminars/trainings attended, and other information.
Seaman's Book. This serves as your "passport" in the seafaring industry. You can apply for it through MARINA (more on this below).
Medical Certificate. This is another important requirement, as it would help ensure that you are physically fit to work aboard a ship.
Transit Visa. This is usually processed once you get hired; the employer and agency will be facilitating the acquirement of your travel visas.
Training Certificates. This includes the Seafarer's Training, Certification, and Watchkeeping Certificates (STCW), which indicate that you have completed basic trainings. If you are applying for a higher position, additional certificates would be needed, depending on the job.
How to Apply for a Seaman's Book
The Seaman's Book, or the Seafarers Identification and Record Book (SIRB), is a must-have for every seafarer. This is quite similar to a passport; you will be needing it throughout all your voyages at sea. You can apply for a Seaman's Book at MARINA, where you will need to submit the following requirements:
High school diploma (for high school graduates)
Transcript of Records (for college graduates)
Birth Certificate
NBI Clearance
Certificate of Authentication/Verification from CHED or DepEd
2 passport-sized photos
Accomplished MARINA application form
As for the fees, you will also need to prepare a fee of PHP 800 (regular processing) or PHP 1,500 (express processing). Regular processing takes about 8 hours, while express processing takes about 4 hours. Please visit the official website of MARINA for more details.
Seaman Job Sites
Seafarers are usually hired to work on passenger ships, cargo vessels, oil tankers, and other types of vessels. One important question now is… how can you find a job as a seaman?
If you have a friend or relative who is already working as a seafarer, he/she might be able to help you apply for a job with the same company. On the other hand, you can also look search for seaman jobs online. Here are some popular seaman job sites that you can visit:
Another way to apply for seaman jobs is through a shipping agency. Just make sure that the agency is accredited by the POEA. In fact, whether you find a job through a friend, a website, or through an agency – you need to make sure that the company/agency is duly registered.
Top Manning Agencies
There are many manning or shipping agencies offering jobs to Filipino seafarers. Below are some of the top agencies that you may consider:
Bahia Shipping Services, Inc.
CF Sharp Crew Management, Inc.
Jebsens Maritime
Magsaysay Maritime Corporation
OSM Maritime Services, Inc.
RCCL Crew Management, Inc.
TDG Crew Management, Inc.
Singa Ship Managament, Inc.
United Philippine Lines, Inc.
V. Ships Manila
Before applying through any of these agencies, make sure that they are accredited by the POEA and other entities. Again, you can visit this link for the list of POEA-accredited manning agencies.
Ranks in the Ship
As a seafarer, you must be familiar with the ranks and responsibilities of every person aboard a ship. The types of vessels may vary, but you will generally find the following ranks and departments:
Captain/Master. This person is the highest ranking and commanding officer in the vessel. The Captain/Master is the top person in charge of the ship, its cargo, and the entire crew.
Deck Department. This consists of the First Mate/Chief Mate, who is typically in charge of cargo operations, safety, and security; the Second Mate, who serves as the navigation officer; and the Third Mate, who also oversees the safety and security of the ship and the crew. This department also includes Deck Cadets, who are officers under training; Boatswains, who are responsible for ship maintenance; and Able-Bodied Seamen (ABs), who are responsible for general maintenance, sanitation, and other duties aboard the ship.
Engineering Department. This department oversee engine operations and maintenance. It is led by the Chief Engineer, who is supported by the Second Engineer, Third Engineer, and Fourth Engineer. The department also includes Engineering Cadets.
Steward Department. This department is in charge of food preparation, serving of meals, cleaning, and maintenance of the ship's quarters. It is led by the Chief Cook, who is supported by the Chief Steward, who, in turn, guides the Stewards.
Seaman Salary in the Philippines
At this point, you are probably wondering how much a seaman's salary is. The International Labour Organization has set USD 850 as the minimum wage of the lowest-ranking crew member of a ship. Of course, this may vary depending on several factors, such as the type of vessel and the specific rank of the crew member.
For example, crew aboard tanker vessels generally earn higher than those aboard bulk or container carriers — mainly because of the higher risk involved in managing tanker vessels.
And then of course, the higher the rank of a crew member, the higher his/her salary would be. We can also consider the incentives based on a person's length of service with the company, along with the Collective Bargaining Agreement (CBA) signed by all parties involved. Again, this would depend on the company that you will be working for.
OWWA Programs for Seafarers
The Overseas Workers Welfare Administration (OWWA) has programs that are specifically for Filipino seamen. The following programs are generally geared towards enhancing and upgrading the skills of Pinoy seafarers:
1. Seafarer's Upgrading Program (SUP)
This program offers short-term courses to Filipino seamen, providing training assistance up to PHP 7,500 — including meal and transportation allowance. Seafarers who are active members of OWWA may apply for this program. Succeeding availments may be done after every three (3) recorded membership contributions.
To apply, seafarers need to submit these requirements: (a) proof of OWWA membership; (b) accomplished application form; (c) two 2×2 photos; and (d) Seaman's Book and/or passport.
2. Mariner's Dugtong Aral (MDA) Program
As the name suggests, this is a bridging program for those who wish to pursue a maritime career. It applies to qualified graduates of BS Electrical Engineering (BSEE) and BS Mechanical Engineering (BSME) who would like to take up BS Marine Engineering (BSMarE). The program includes a grant of PHP 38,120 plus a 3-month stipend of PHP 15,000.
Filipino seafarers who are active members of OWWA, dependents of OFWs (land-based and sea-based), and OFWs' next-of-kin (up to the first degree of consanguinity) may apply for this program. Requirements to be submitted include: (a) birth certificate/proof of relation to OFW; (b) Transcript of Records (TOR): and (c) declaration of no current/pending application for scholarship with OWWA and other non-government organizations (NGOs).
3. Marine Educational Development Loan Program (MEDLOP)
This is a "study now, pay later" program that enables on-board marine officers and engineers to pursue a maritime degree. It provides financial assistance through a loan with zero-percent interest.
4. Incentive Program for Top 200 Maritime Cadets
As the name suggests, this program is for the top 200 students (BS Marine Transportation and BS Marine Engineering) who passed the Maritime School Assessment Program. Each Maritime Cadet will receive an incentive worth PHP 30,000 — which will be used to process his/her documents before boarding a vessel.
Aside from these programs, OWWA provides other financial assistance to Filipino seamen, as part of the Philippine Seafarers Act. For example, in case of unexpected death, the seaman's family will receive accident insurance worth PHP 200,000 and burial assistance worth PHP 20,000. In addition, the family will receive livelihood assistance and educational assistance for children who are 21 years old and below.
For more information about all of these programs for Filipino seafarers and their dependents/beneficiaries, please visit the official website of OWWA.
How to Apply for a Seaman Loan
There are many loans available to Filipino seafarers. Commercial banks such as the Bank of the Philippine Islands (BPI), for example, offer loans to both sea-based and land-based OFWs. For this article, however, we will focus on the OFW Reintegration Program.
The OFW Reintegration Program is actually a tie-up between OWWA and LANDBANK. It provides credit assistance to returning OFWs who plan to start their own business in the Philippines. Those who are active members of OWWA and have attended a capacity building program may apply for this program.
As for the loanable amount, it starts at PHP 100,000 up to PHP 2,000,000 for single proprietorship businesses, and up to PHP 5,000,000 for groups of OFWs (i.e. partnerships, cooperatives, or corporations). The interest rate is fixed at 7.5 percent per annum for the duration of the loan, which may be short term (maximum of one year) or a term loan (based on cash flow, but not exceeding seven years).
To apply for this loan, simply follow these steps:
Go to the nearest OWWA office for orientation, screening, processing, and training.
Obtain OWWA certification, for submission to LANDBANK.
Go to the nearest LANDBANK Lending Center for more information and further evaluation of your business proposal.
To learn more about the OFW Reintegration Program, please visit the official website of LANDBANK.
National Maritime Polytechnic
Continuing education is an important part of any profession, including seafarers. There are many schools and training centers that offer basic and advanced training to Filipino seafarers. Notably, the Philippine government has also set up a training center for Pinoy seamen: National Maritime Polytechnic (NMP).
National Maritime Polytechnic falls under the Department of Labor and Employment (DOLE). Its main office is located in Cabalawan, Tacloban City, though it also has an office in Makati City, Metro Manila.
Among the training center's courses are as follows:
Deck Courses
Trim and Stability
Vessel Crane Operator
Safe Mooring Practices
Cargo Handling and Care of Cargo
Ship Simulator and Bridge Teamwork
Safe Navigation and Collision Regulation
Operational Use of Electronic Chart Display Information System
Engineering Courses
Basic Control Engineering
Auxiliary Machinery System
Marine Electrical System
Marine Refrigeration and Air Conditioning
Updating Training for OIC of an Engineering Watch
Moreover, NMP provides free online courses that are open for all aspiring and experienced seafarers. These courses include:
Gender Sensitivity Training for Seafarers
Prevention of Alcohol and Drug Abuse in the Maritime Sector
STD/HIV/AIDS Prevention in the Maritime Sector
For more information about these course and trainings, please visit the official website and Facebook page of NMP.
Tips in Applying for a Seaman Job
In order to boost your chances of getting hired for a seaman's job, we recommend that you consider following these tips:
Make sure that your passport and other documents are valid and complete.
Keep all your papers clean, organized, and always ready for use.
Check to ensure that you are applying through a duly accredited shipping agency.
Before signing a contract, be sure to read and understand everything.
Don't give up! If you don't get hired right away, keep trying!
5 Must-Have Traits of Seafarers
So far, we've talked about the requirements, procedures, and other things related to applying for a seaman job. But are you truly ready for it? Keep in mind that a seafarer's job is not easy, and it is certainly not for everybody. Here are some traits that you must have as a seaman:
1. Good communication skills. On the ship, you will interact with people of different ranks and personalities. And while there may be many Filipinos aboard, other nationalities may be part of the crew, too. Hence, you need to have basic proficiency in English, and should be able to communicate well.
2. Physical fitness. You must be physically fit for the job. There are also times when you may have to work a 12-hour shift, with no day-offs, for up to weeks at a time. Keeping fit and healthy is a must!
3. A team-player. As part of the crew, you must know your tasks and responsibilities at all times. You should also learn how to get along with other crewmembers.
4. A problem-solver. A seaman's job involves risk; you can never be too complacent while you are on the job. And so, you need to be able to think fast and clearly, especially in cases of problems and emergencies.
5. Emotionally strong. Depending on the contract, you will be away from your loved ones for months at a time. Given the changing weather and locations, there are times when you may not be able to contact your family easily. Be ready to endure bouts of loneliness and homesickness!

Summary
Being a seafarer is not easy. The industry may offer some of the highest-paying jobs around, but take note that it involves risk, hard work, sacrifice, and continuous training. If you are keen on becoming a seaman, we hope that the above guide has been helpful. Meanwhile, if you are interested in working overseas, here is our article on how to become an OFW.