The Overseas Workers Welfare Administration (OWWA), an attached agency of the Department of Labor and Employment (DOLE), is a membership institution formerly known as Welfare and Training Fund for Overseas Workers. As part of its mandate, it protects and promotes the welfare of OFWs and their dependents before, during, and after they arrive to their country of destination.
Also Read: OWWA Launches OFW Distress Hotline
On top of that, OWWA handles everything that concerns them even upon returning to the country, including services and trainings that help them reintegrate into the society back at home. As part of the program that OWWA offers for returning OFWs is the Reintegration Program.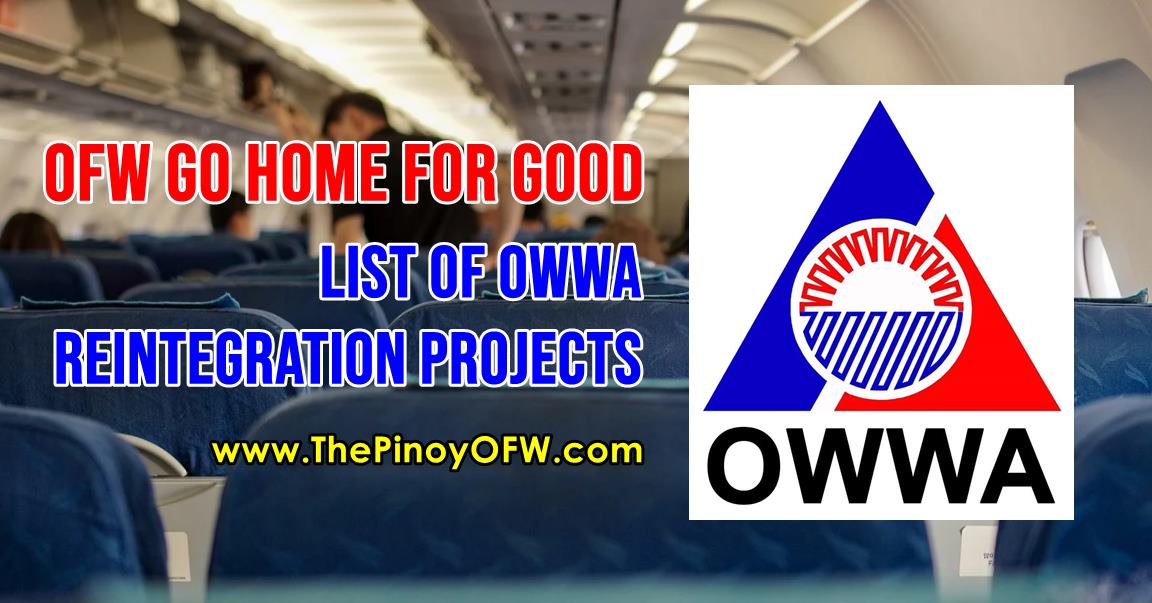 What is the Reintegration Program by OWWA and DOLE?
The Reintegration Program is a product of the combined efforts of OWWA and the Department of Labor and Employment (DOLE)'s National Reintegration Center for OFWs (NRCO). Under this program, OFWs reacquaint themselves with the mainstream Filipino society with a set of interventions, mechanisms, and developed and implemented social partners to aid in a productive return to their families and communities.
The OFWs and their families also receive access to projects and services that would help them manage the social cost of migration, serving as cushion against the impact of forced repatriation. The program is also geared to maximize the gains of overseas employment through local employment/re-employment or business/enterprise development.
At present, it covers two components: the psycho-social and economic (livelihood) components.
Psycho-Social
The psycho-social components take care of community organizing programs for the OFWs and their family circles through various services. These services include social counseling, family counseling, stress debriefing, and training on capacity building, and values formation.
Economic (Livelihood)
The economic component, on the other hand, includes social preparation programs for livelihood projects or community-based income-generating projects. These activities may or may not take place while the OFW is still overseas. It also covers skills training, credit facilitation, and lending.
NRCO officer-in-charge and Director Roel Martin said that returning OFWs can avail of the different programs and facilities, even if they aren't members of OWWA. "If ever they are thinking of a business and they need additional capital, they can go to our Regional Welfare Office to assist them in making a project proposal and also assist them in submitting it to the Landbank of the Philippines," he shared. Loan assistance is also on the table for those who intend to start a business, apparently.
Also Read: OWWA to Launch Livelihood Programs for Repatriated OFWs this Sept
List of OWWA Reintegration Program Projects for OFWs
In case you are wondering what are the things you can take advantage of in this OFW reintegration program, OWWA and DOLE have classified 9 activities that you can participate in. These are:
1. Preparedness-building (on-site)
The Reintegration Program offers the following preparedness-building activities on-site, regardless of whether they have returned to the country:
Value formation training
Financial literacy
Entrepreneurial development training
Techno-skills and capacity building
2. Reintegration efforts (in the Philippines)
On the other hand, these intervention activities are available when the OFW reintegrate to the society back in the Philippines:
Job referrals
Business counseling
Community organizing
Financial literacy seminar
Networking with support institutions
Social preparation implemented by OWWA Regional Welfare Offices (RWOs)
3. Balik Pinas! Balik Hanapbuhay! Program
On top of these activities, loan programs were also made available to OFWs via the Balik Pinas! Balik Hanapbuhay! Program. This non-cash livelihood support program offers to provide immediate relief of the returning member-OFWs, whether distressed or displaced due to war, political conflicts in host countries, or policy reforms controls and changes by the host government. This is also available to those who are victimized by illegal recruiters and human traffickers. Under the program, they should receive an amount with the maximum of Php 20,000.00 as start-up or additional capital, for a livelihood project of their choice.
To avail of this, a returning OFW must present the following requirements:
Duly-accomplished application Form (along with an Undertaking that the cash assistance will be put to used solely for self-employment or for starting or expanding a livelihood project or business)
Certificate of Entrepreneurial Development Training
Business Plan or Proposal, approved by OWWA's Regional Welfare Offices RWO Director indicating sustainability/feasibility of the chosen livelihood undertaking
Proof of repatriation or return to the Philippines (passport or travel documents, airline ticket)
4. Enterprise Development and Loan Program (OFW-EDLP)
The Enterprise Development and Loan Program (OFW-EDLP) which is formerly known as the OFW-Reintegration Program (ORP), is yet another part of the OWWA Reintegration Program that OFWs can take advantage of. Under this program, OFWs receive support from the enterprise development intervention and loan facility of OWWA carried ointly along with the Land Bank of the Philippines (LBP) and the Development Bank of the Philippines (DBP) to to support enterprise development among returning OFWs and their families.
What are the terms of the loan availed under the OFW-EDLP?
Under the program, OFWs get a loan with the following associated conditions:
Interest Rate of 7.5% per annum for however long the loan is acive
The loan is intended for use as Working Capital and Fixed Asset Acquisition
It would be used for projects with at least 20% of the total project cost (TPC) shared by the borrower as equity
The loanable amount will be directly in proportion to the project needs and the amount of equity participation of the OFW borrower
For Individual Loan Borrowers (single proprietorship)
The loanable amount would range from a minimum amount of Php100,000.00 to a maximum of Php2,000,000.00.
For Group Loan Borrowers (partnerships, corporations, cooperatives)
The loanable amount would range from a minimum amount of Php100,000.00 to a maximum of Php5,000,000.00.
The other terms of the loan common to both individual and group borrowers are as follows:
Loan Repayment can either be short-term, which will be good for a maximum of one (1) year, or termed, which will be based on the cashflow, but will not go beyond seven years including a two-year grace period.
The loan is made against the object that needed financing, serving as security bond or collateral.
This can be used to finance purchase of mortgage-able project assets like machines or equipments or any other assets of the borrower
The loan can be granted for eligible projects which could either be:

A franchising business
Contract tie-up with any of the top 1000 corporations
Agricultural and non-agricultural production
Manufacturing business
Construction business
Rental business
Service business
Trading business
Transport service
Any viable project, new or existing

The enterprise must generate a cash flow that will sufficiently pay for the projected amortization of the loan
Who can borrow under the OFW-EDLP?
Active or non-active OWWA member
Any OFW who has completed the Enhanced Entrepreneurial Development Training (EEDT)
OFWs working abroad, or about to leave
The OFW borrower may be represented by either of the following:
For married OFWs: the legal spouse
For unmarried OFW, whether the status is single, widow, widower, or separated-in-fact: Parents who are not more than sixty (60) years of age or Children who are at least eighteen (18) years old
Also Read: DTI-OWWA Enterprise Development and Loan Program for OFWs: Requirements and Application Guide
5. Tulong Pangkabuhayan sa Pag-unlad ng Samahang OFWs (Tulong PUSO)
The Tulong Pangkabuhayan sa Pag-unlad ng Samahang OFWs (Tulong PUSO) is a one-time grant provided to an OFW for help. This can either be in the form of raw materials, equipment, tools and jigs, and other support services. The program aims to support not only the formation but also the enhancement or restoration of any livelihood projects or undertakings of OFW organizations. Under this program, a grant amounting to the cost of the project as needed, and can go as high as PHP 1-million pesos for OFW organizations with over 51 members.
What are the requirements of the Tulong PUSO grant?
Duly accomplished application form
Certificate of Entrepreneurial Development Training (for start-up/formation)
Copy of DOLE/SEC/CDA Registration
Certification from the Regional Welfare Office (RWO) Director that the OFC-applicant is a bonafide OFW group recognized by OWWA
Beneficiary Profile
Business Permit
Business Plan/Proposal (to show that the proponent-borrower owns an equity equivalent to at least 20% of the total project cost)
Board Resolution designating a Business Manager who will be authorized to apply for the program benefits on behalf of the organization
6. Balik-Pinay, Balik-Hanapbuhay Program
Under the Balik-Pinay, Balik-Hanapbuhay Program, OFWs get provisions for livelihood skills training and distribution of starter kits. These will help returning female OFW start and operate a livelihood undertaking so they will end up self-employed. This program prioritizes female OFWs who were displaced due to hostilities and conflicts in their host country and those who were victims of illegal recruitment and trafficking, as well as those who returned because of distress and displacement which is particularly common to women providing household services.
7. Financial Awareness Seminar (FAS) and Small Business Management Training (SBMT)
The Financial Awareness Seminar (FAS) and Small Business Management Training (SBMT) are only some of the training made available for OFWs under the Reintegration Program. Meant to assist OFWs and their families by encouraging them to set up a business, the training equips them with knowledge regarding financial literacy relative to their overseas employment.
8. Livelihood Development Assistance Program (LDAP)
Under the Livelihood Development Assistance Program (LDAP), OFWs can receive grants for livelihood assistance to undocumented returning OFWs. This is given in the form of livelihood starter kits.
9. Education and Livelihood Assistance Program (ELAP)
As part of the OWWA support to OFWs with children, the Education and Livelihood Assistance Program (ELAP) is yet another program to look out for. The program offers a scholarship for one child, typically the eldest child of OFWs who were active OWWA members at the time of death. Under this program, the child receives a scholarship grant according to their age: P5,000 for elementary, P8,000 for high school and P10,000 for college students. If the OFW was married and there is a surviving spouse, or there is a surviving parent if the OFW was single, then they will also receive P15,000.00 cash which will serve as livelihood assistance.
Also Read: OFWs with Active OWWA Membership Can Apply for Children's Educational Aid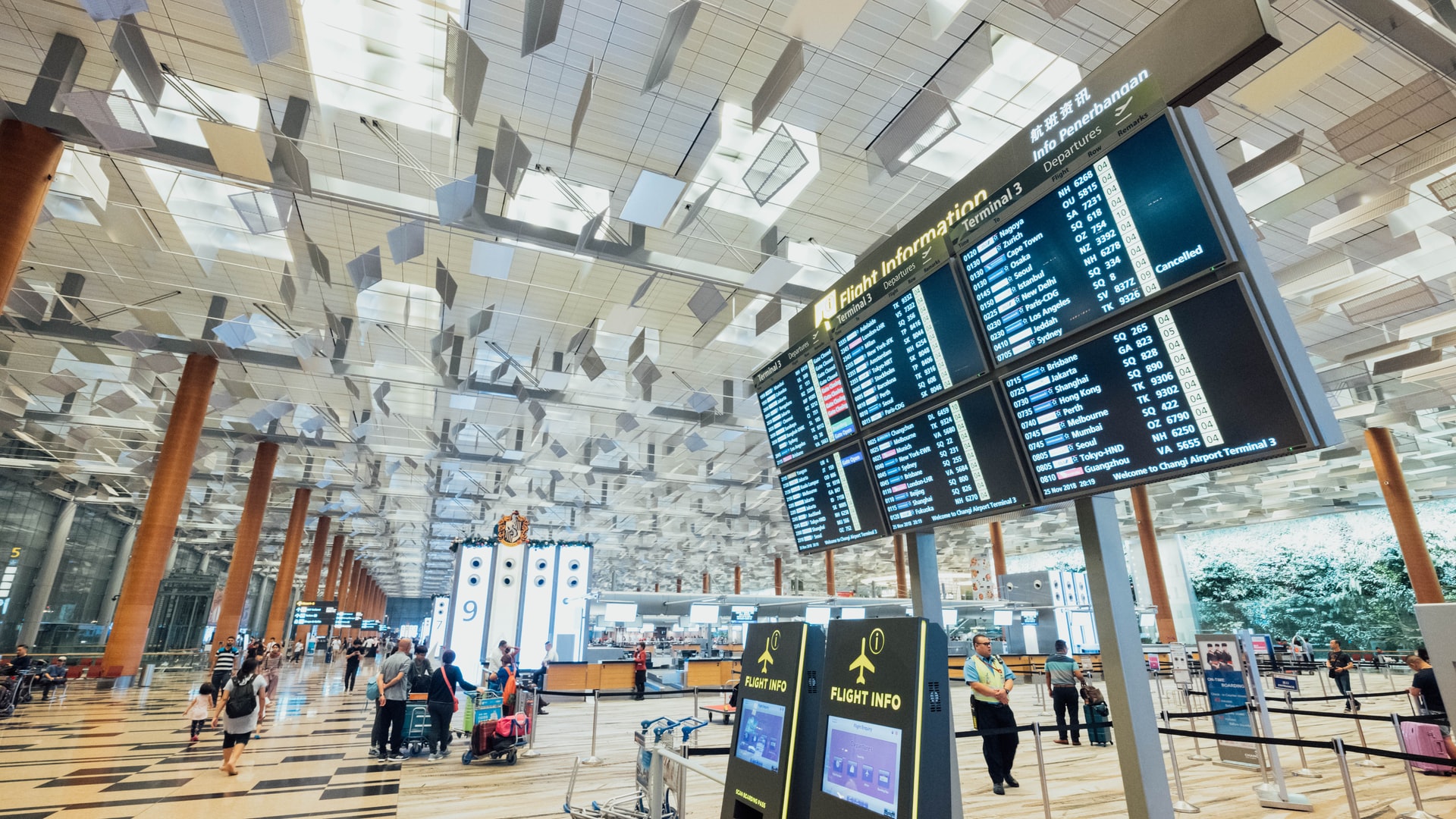 Summary
These list is by no means exhaustive, and the ones listed above are just some programs made available to support returning OFWs. If you liked it, you are welcome to check back at a later time to learn more as we update this list on a regular basis to provide you with the most current information that you need when you need it.