Just recently, on May this year, Philippine President Rodrigo Roa Duterte announced that Overseas Filipino Workers (OFWs) can be "voluntary" members of the Philippine Health Insurance Corporation (PhilHealth) for now [while we are facing a crisis].
The decision was made following the increased number of repatriated OFWs who lost their jobs because of the pandemic. The president also suspended the higher premium rates imposed on OFWs, calling it a "mabilisang aksyon" to ease the burden on the OFWs, particularly those who have lost their jobs.
Also Read: How to Get a PhilHealth ID
Prior to this mandate, OFWs were required to remit 3 percent of their annual salaries to PhilHealth before raising contribution premium to 3.5 percent in 2021 and with the goal of raising it to 5 percent by 2024. The original plan was to implement the Universal Healthcare Law by requiring all OFWs to submit their proof of income, from which the amount of their premium payments will be computed. Foreign currency salaries will be first converted into US dollar and then to pesos, which will then be the basis for the contribution.
But, what exactly is in it for the OFWs who pay for their PhilHealth contributions? Read on and find out the numerous benefits that OFWs who are PhilHealth members can enjoy.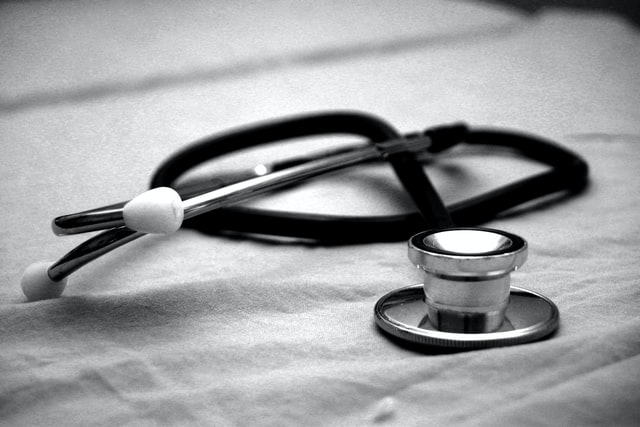 What is PhilHealth?
The Philippine Health Insurance Corporation (PhilHealth) is a tax-exempt, government-owned and controlled corporation created in 1995 to "ensure a sustainable national health insurance program for all." It is a social insurance program, offering a means for those who are healthy to pay for the sick who cannot.
PhilHealth membership is categorized as:
Those who are employed by either private or public companies or members of the formal economy in the Philippines. This includes seafarers and household helpers whose agencies are Philippine-based.
Anybody who pays for the premium individually, including those who are self-employed professionals, business owners, retirees, farmers, and voluntary members, otherwise called the members of the informal economy
Overseas workers (OFWs) who passed through the Philippine Overseas Employment Agency (POEA) and processed their Overseas Employment Certificate (OEC).
The sponsored members, or those working for a non-profit organization.
The indigents, or those members with no source of income, including those without a stable household income as pre-determined by the Department of Social Welfare and Development (DSWD).
Lifetime members, or those members who paid at least 120 monthly premiums.
Senior Citizens, or any Filipino citizen aged 60 or above, but have never been a PhilHealth member, including those who were unable to pay 120 premiums for the duration of their membership.
PhilHealth Member Requirements for OFWs
To enroll or renew PhilHealth membership coverage under the Overseas Workers Program (OWP), any of the following documents must be submitted to prove that they are still active OFW:
Valid Overseas Employment Certificate (OEC)
Valid Working Visa /Re-entry Permit
Valid Job Employment Contract
Certificate of Employment for applicable period from employer abroad
Valid company ID issued by employer abroad
Cash remittance receipt from member abroad, at least two months prior to the date of renewal or payment
Valid ID or certificate issued to OFWs in the host country (e.g. Iqama, HK ID, Soggiorno)
Any other equivalent proof, subject to the approval of the authorized officer
These documents will be accepted as as proof of being an active OFW regardless of the remaining duration of its validity at the time of payment. Upon submission, an active OFW may pay a total of only P900.00 annual premium before they can enjoy any PhilHealth benefits associated with the membership.
Also Read: How to Register as a Voluntary PhilHealth Member
PhilHealth Benefits for OFWs
For OFWs, being a PhilHealth member spells benefits that some may not be fully aware of. As such, we rounded up a list for you and your dependents, should you have a need for any of them.
Like other members, OFWs and their families in the country are entitled to and may avail of PhilHealth benefits for hospital confinements and out-patient surgeries in any accredited healthcare institutions in the Philippines.
If you are an OFW hospitalized abroad, you may reimburse your hospital expenses. To do so, you will need to process the documents within 180 after your discharge. You will have to submit your claim documents at any PhilHealth office in the Philippines, either personally or with the help of an authorized representative.
It also entitles your qualified dependents to all the PhilHealth benefits that are available to you.
OFWs are entitled to Lifetime Membership. That said, once you reach the retirement ae and you have made at least 120 monthly contributions, your healthcare needs would be covered by PhilHealth.
There is a wide coverage of benefits available to OFWs as well as other members. This includes expenses arising from hospitalization due to certain illnesses and hospital procedures. In some cases, it also covers cancer procedures and dialysis.
How to Avail PhilHealth Benefits if You Are an OFW
OFWs who are members of PhilHealth can avail different benefits. This can be done via either of the following methods:
For OFWs and dependents in the Philippines, they will need to present their PhilHealth ID, along with the updated MDR to avail of PhilHealth benefits paid for by PhilHealth through the All Case Rate payment scheme at any accredited healthcare institution.
If you are an OFW hospitalized abroad, you may pay for your hospital expenses first and then submit a claim to reimburse it. To do so, you will need to process the claim and submit the required documents within 180 after your discharge. You will also have to submit your claim documents at any PhilHealth office in the Philippines, either personally or with the help of an authorized representative.
Also Read: How Can OFWs File A PhilHealth Claim Abroad?
How to Update OFW PhilHealth Member Data Record
For OFWs to enjoy these benefits, it is best to keep their membership data record updated to avoid inconvenience when they actually already need to avail of the benefits. To do so, OFWs need to:
Download the PhilHealth Member Registration form.
Tick the box next to the words 'For Updating,' which can be found on the upper right side of the form.
Fill out the part where the revisions should be.
Once done, email the accomplished form to ofp@philhealth.gov.ph.
Wait for a copy of your updated Member Data Record which will be sent to your email.
How to Pay PhilHealth Contribution as an OFW
According to Philhealth, an OFW may pay the monthly contributions through accredited collecting partners, either local (via an authorized representative) or overseas (by themselves), through numerous collecting partners.
Local Contribution Payments
If the OFW wish to pay the monthly contributions in the Philippines, then a relative or an authorized representative may remit the contribution through any PhilHealth, SSS, or Pag-IBIG branch or any of the accredited Philhealth-partner outlets, banks, or money remittance centers. They will ust need to present a valid ID and an authorization letter from the OFW member, along with any document that proves tht the member is an active OFW.
Now that OFWs may become "voluntary" PhilHealth members, the payment of monthly contributions can be done via any of the following outlets:
Any branch of PagIBIG, SSS, or PhilHealth
SM Bill payment counters
CIS Bayad Center
Post offices in Metro Manila
BancNet's Member Banks
Bank of the Philippine Islands (via Bizlink)
Citibank N.A. (via Citiconnect)
Land Bank of the Philippines (via EPS)
Security Bank Corporation (via Digibanker)
Union Bank of the Philippines (via OneHUB)
BancNet Inc.(via e-Gov facility)
Overseas Contribution Payments
If you are an OFW, and you wish to make your monthly contributions yourself, then you may do so at any of the following PhilHealth collecting partners located anywhere around the world:
Development Bank Of The Philippines Tie-ups
Philippine Veterans Bank Tie-ups
IRemit, Inc. Branches and Tie-ups
Landbank Of The Philippines Tie-ups
Ventaja International Corporation Tie-ups
Bank Of Commerce Tie-ups
Other Philhealth-accredited Collecting Partners
Also Read: New PhilHealth Mobile App to Check Case Rate Now Available
Verifying PhilHealth Contributions as an OFW
Land-based OFWs can remit PhilHealth payments through Accredited Collecting Agents (ACAs). For those who wish to verify their contributions, it can be easily retrieved, but the OFW member must prepare the following:
PhilHealth Identification Number (PIN), or,
Full Name (First Name, Middle Name, Last Name)
Date of Birth (mm-dd-yyyy)
Proof of contribution payments like Official Receipts (ORs) and Remittance Reports (RRs)
Updated Member Data Records (MDRs) with updated contact information
For online inquiry, the PhilHealth website is always up for members who wish to verify their contribution payment records or any other member information. You may also reach out to the nearest PhilHealth Office or send an electronic mail to ofp@philhealth.gov.ph.
Contact Information
Philhealth Call Center Hotline: (02) 441-7442
Email: actioncenter@philhealth.gov.ph
Website: www.philhealth.gov.ph
Overseas Filipinos Program (OFP) Office: (02) 441-7444 local 7416
Email: ofp@philhealth.gov.ph
For further assistance, OFWs may call PhilHealth's 24/7 Corporate Action Center Hotline at (02) 441-7442. They may also send their inquiries via email by sending it to actioncenter@philhealth.gov.ph. For any concern, OFWs or their registered dependents may also reach out to PhilHealth via the Overseas Filipinos Program (OFP) Office by calling (02) 441-7444 local 7416 if they are in the Philippines or send their concerns via email at ofp@philhealth.gov.ph.