Lawmakers at the House of Representatives have agreed to file a motion to amend some provisions in the Universal Healthcare Law (UHC), removing overseas Filipino workers as direct contributors to state insurer Philippine Health Insurance Corporation (PhilHealth).
In line with this, the House Committee on Good Government and Public Accountability noted that government agencies are to issue a separate circular regarding the premium contributions for both land-based and sea-based Filipino migrant workers.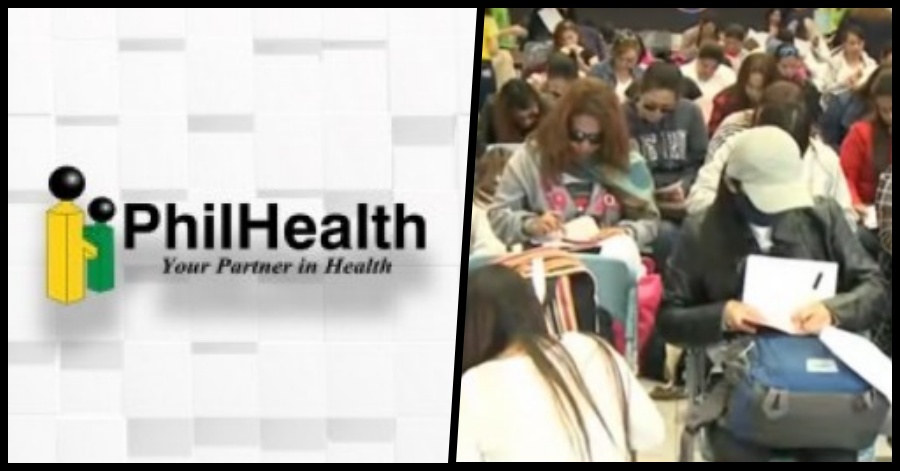 Solons Propose Delisting of OFWs as PhilHealth Direct Contributors
The panel further noted that the new guidelines would still ensure that there's still medical coverage for OFWs, reported GMA News Online.
The amendment to be carried out to the Universal Health Care (UHC) Law would delist overseas Filipino workers (OFWs) as direct contributors. 
This, however, would only be possible if lawmakers can insert a line in its provisions which tasks the PhilHeath and the Labor department and attached agencies to issue a separate circular on a PhilHealth payment scheme for OFWs in full consideration of the Filipino migrant workers' peculiar employment situation and a scheme that is responsive to their needs while ensuring maximum medical coverage.
Under the UHC law, direct contributors are those with the means to pay premiums, are gainfully employed, and are bound by an employer-employee relationship.
Before the motion was approved and filed in the House of Representatives, OFW rights advocate Susan Ople said that it would be unfair for the government to burden OFWs, who are largely breadwinners, with PhilHealth contributions at par with employees in the Philippines who have far better working and family conditions.
Ople also noted that the best time to amend the UHC law is now, considering that the law is yet to be fully implemented at this point.
"Bagsak po ang deployment, OFWs are barely hanging on their jobs, sa Saudi Arabia po, 40% ang wage cut sa foreign workers. I don't think the IRR [of the UHC] is aligned with the intention of our legislators (There's no deployment right now, OFWs are barely hanging on their jobs; in Saudi Arabia, foreign workers have experienced a 40% wage cut. I don't think the IRR [of the UHC] is aligned with the intention of our legislators," Ople pointed out.
The PhilHealth circular which mandates the increase in premiums among OFWs received criticisms and even prompted President Rodrigo Duterte to suspend its implementation early this year.
PhilHealth, however, said that only 320,000 OFWs are actively paying their contributions out of its more than 3 million registered members.
ALSO READ: How Can OFWs File A PhilHealth Claim Abroad?