There's a saying "No one is exempted from the law", a group of Filipinos who are currently staying in Hong Kong, China were allegedly fined for not obeying the social distancing compliance at the Central District. The police force of 50 was dispatched to the area to reprimand the violators of the rules set by Hong Kong's government to address the current health situation.
Also Read: Pinoy in HK Faces Charges for Allegedly Uses Employer's Credit Card to Buy Groceries
During the health crisis, most Filipino workers go out and unwind from the stress this pandemic has caused. The decision to go out in a public place and enjoy may be crucial and it is wise to think about the consequences. And lastly, it is better to follow the rules and regulations set by the government to fight the outbreak.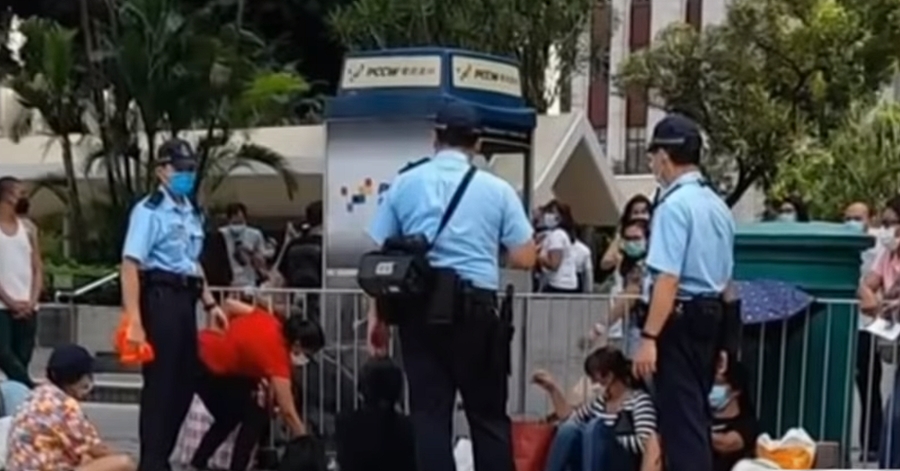 8 Overseas Filipino Workers Fined For Ignoring Social Distancing Compliance
Based on the video, A group of Filipinos in Hong Kong were penalized for not following protocols during this pandemic crisis. A fine of HK $2000 was charged to these 8 Filipino workers which are around PHP 13,000.
Please watch the full video below:
It was indicated that 50 police officers went on patrol to Charter Road and Statue Square to address the OFW's actions. The officers requested to have the Filipino workers return to their respective employers.
However, the spokesperson of the group allegedly refused to obey and expressed her thoughts about the procedure. According to the reports, they said this shouldn't be the right way of stopping the virus. She disagreed and said they should not be fined for having time to unwind because their employers do not allow them to stay out from Monday to Saturday.
Also Read: Filipino Nurse in Kuwait Succumbs to Coronavirus
The government in Hong Kong encourages everybody to maintain a 1-meter social distance from another person. Everybody should also wear a mask or a face shield as the virus may help the spreading of the virus.