Singapore is only a couple of hours away from the Philippines. This makes the country a viable destination for OFWs in seeking employment opportunities. But even other expats go to Singapore in order to work as this is a major hub that has been developed into one of the world's busiest ports in present time.
The Lion City offers many modern skyscrapers while influenced by traditional Indian, Chinese and Malay references. Another trivia you should know is that Singapore has been considered as the world's most expensive city to live for expats. This goes to show that there's so much going on here.
Below are the top companies that have posted their job vacancies in Singapore this month. Please check & go through each link for reference on the available job posts to which you can apply.
Related Post: Do's and Dont's in Singapore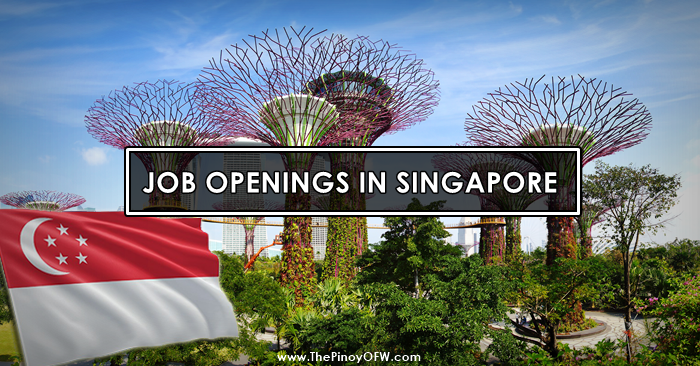 Jobs for OFWs and Expats in Singapore
Disclaimer: Please be advised that we are not a recruitment agency. We are listing these jobs on a monthly basis to provide updated information so you can apply directly to each company. The links you click will lead you to the official websites of these companies where you can directly apply and fill out your information.
In order for you to view what are the open positions, you simply need to check which company you are interested to work in and click the company to be redirected to the vacancies of that particular company:
You can visit each link so you can see the available job openings from each company. We are updating this page every month so you can get the latest updates on vacant positions for you to apply. Good luck and make sure that you are qualified in the position that you are applying before sending your resume online. This helps to avoid wasting time (both your time and the company's).