Singapore is a land of opportunity in Southeast Asia. It is a melting pot of cultures and traditions which make it a truly remarkable place to work in.  Opportunities for career development, advancement and growth seem to be unlimited. Employee diversity and multiculturalism is considered an asset for companies.
Job tenure and security are among the considerations of many professionals earning their keep in Singapore. Attractive employee benefits and other packages attract the best in the field.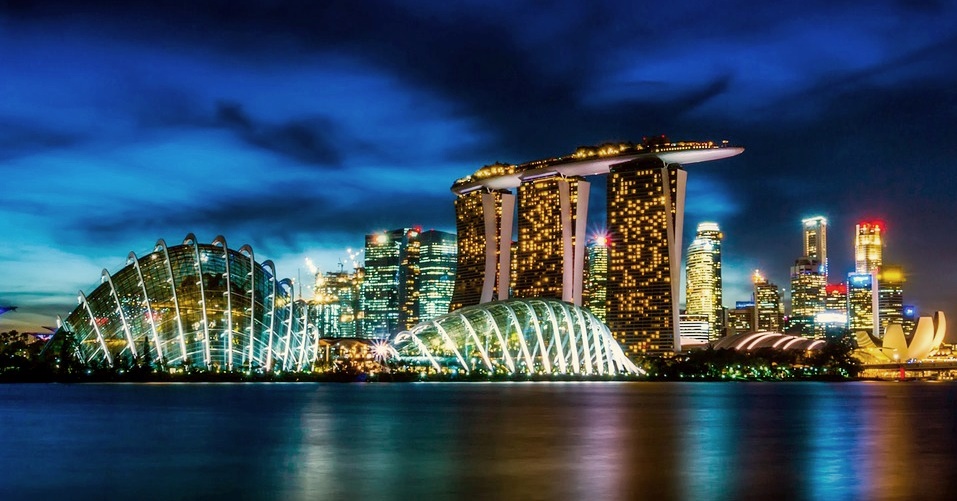 Top Employers in Singapore
Here are the top 10 companies (and some other notables) that most people would want to work for in Singapore:
*IBM. Professionals who value a highly professional technical environment would love to work at IBM. Providing solutions to your business and technical needs drive professionals to gain entry into this industry leader. Benefits and remuneration packages at par with other companies in the industry await hires.
*Procter and Gamble. Another industry leader calls to professionals who are willing to work in an environment that demands their best effort. With a workplace that demands excellence and dedication, professionals will also be exposed to career growth opportunities and trainings to further hone their skills. Bonuses, benefits and compensation packages are among the bst in the industry.
*ExxonMobil. Employees work in an environment that is conducive to their skills and career growth. ExxonMobil emphasizes the leadership, professional and technical qualities of their employees to reach their full potentials. The company recognizes employee excellence with packages befitting their qualifications and achievements.
*Changi Airport Group. Being connected with one of the world's leading airport groups is a privilege that few people can enjoy. An environment that challenges you to learn and adapt to a fast-paced industry requires professionals who are capable to work well and deliver top-notch service at all times. Attractive compensation and benefits packages await the lucky few who work on highly skilled teams that serve millions of people annually.
*Shell. Professionals who wish to partner with a global brand are always welcomed with open arms at Shell. The opportunity to work in a workplace that empowers you to chart your career path is already a benefit for passionate individuals. Inclusive and highly competitive compensation and benefits packages are among the best in the industry. Working with a great team is another bonus that professionals would certainly enjoy.
*Microsoft. If you care for a company that fosters inclusive opportunities for career growth, working at Microsoft Singapore would be a great experience for you. Continuous learning opportunities would help you to become better at your trade. Competitive market rates and inclusive benefits packages are among the enticements that keep professionals lining up for job opportunities.
*Singapore Airlines. One of the best airlines in the world always is on the lookout for professionals driven to excel in the service field. Attractive compensation and career growth opportunities are among the advantages of working for SIA. Other enticing benefits include travel opportunities, job rotation, comprehensive health and insurance coverage as well as potential profit-sharing opportunities.
*Apple. Apple provides opportunities for people who are creatively committed to building a better world. Revolutionizing the industry is one of the thrusts of Apple and it also provides a collaborative environment that challenges affiliates to adapt to the needs of the industry. A safe, inclusive and empowering workplace is among the hallmarks of the company which makes it an attractive employer.
*Facebook. Facebook Singapore puts emphasis on great employee satisfaction to ensure continued productivity. With offices that cause serious office envy, working at Facebook Singapore is like a dream come true. The work environment is casually demanding and opportunities to grow are always present for professionals. Unprecedented industry benefits and compensatory packages are among what draws the best professionals to this location.
*Google. One of the biggest technology engineering companies call Singapore as a hub. An equal opportunity employer, Google Singapore does not fit the traditional profile of a technology company as it celebrates multi-diversity and cultural differences integrating it in the workplace. What results is a fun-filled, driven environment that produces results and experiences worth being a part of.
Other Notables:
*Ministry of Education. The Singapore Ministry of Education offers competitive remuneration and excellent benefits for teaching professionals who meet the qualification standards. General education officers would also be eligible for training programs and other career advancement opportunities. The level of advancement is only limited by the potential and the desire of the professional.
*Resorts World Sentosa. Professionals in the hotel services and allied industries note that RW Sentosa as one of the premiere employers. Aside from competitive salary and bonus schemes, other benefits include shuttle service, duty meals, uniform and laundry, as well as medical and insurance. Employees who show potential will also undergo career development and training opportunities.
*Marina Bay Sands. Diversity is a key component in working at Marina Bay Sands. Team Members enjoy working in a first-rate facility with high-class amenities. Outstanding performances are recognized and rewarded with bonuses and other remuneration. Benefits are commensurate with the industry standards.
*Walt Disney Company. The Happiest Place on Earth is at Singapore! Walt Disney Company employs the best people for its various offerings. They must meet stringent qualification standards and must undergo trainings to provide a great experience for customers. Remuneration varies depending on your qualification and job description but is generally at par with other comparable industries.
*PricewaterhouseCoopers. Professionals in the field of accounting, auditing and business would find working at PwC a remarkable experience. PwC cares for the individuals with holistic programs aimed at increasing employee productivity. Remuneration packages are above par for the industry and benefits are attractively set-up for top performers. Potential for career opportunities, travel and professional growth are always present and available.
Singapore provides a lot of opportunities for people who wish to blaze a trail of their own. As a central hub for many global industries, Singapore is a great place to get your career off the ground. As long as the person is dedicated and motivated, success is easily within reach.