Are you an engineer based in the Philippines looking to find work abroad? If so, you may want to consider applying in Singapore. There are many Filipino engineers working in this neighboring country, including one featured in this article.
Also Read: How to Get a Job in Singapore: Understanding the Process and Rules
There are two ways to find engineering jobs in Singapore. First is through directly applying to companies online. Second is through an agency. The OFW engineer featured in this article argues that it is better to just apply directly through the websites of companies you are interested in. If you want to know why this is the case, read on.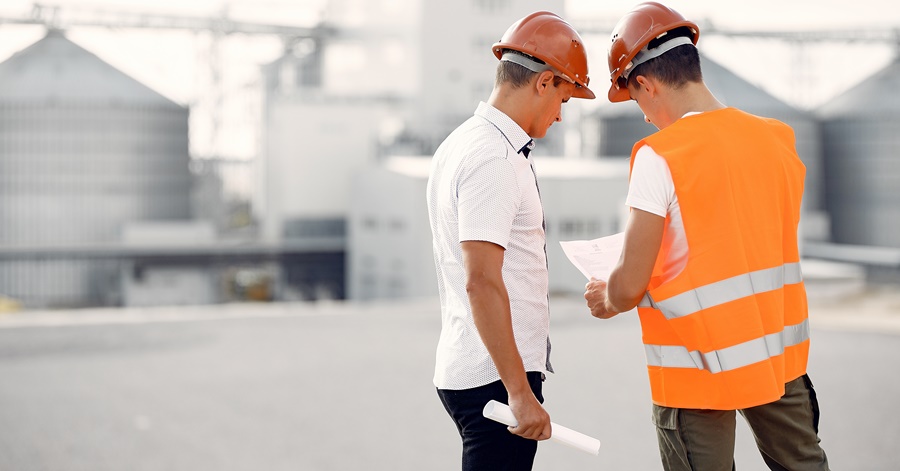 Disclaimer: The information posted here is based on the personal experiences shared by the OFW in the video below. Please let this post serve as a guide only. If you have specific questions, you may ask the OFW by commenting on their video on their accounts.
How to Find an Engineering Job in Singapore
Benj Reganit . In this video, the vlogger invited a Filipino engineer based in Singapore for an interview. This was so that he can grant the wish of his viewers who commented on previous videos that they want to know more about being an engineer in Singapore.
The person interviewed has been working in Singapore for 3 years. He currently works as an electronics service technician. This job is an electronics engineer by title, and says that the job is really a combination of both.
How to Land a Job as a Filipino Engineer in Singapore
The following is a summary of the steps that the person interviewed in the vlog took to be able to work as an engineer in Singapore. While your experience may be different, you can probably get some tips off of this that you can apply to your own journey:
Have an engineering degree in the Philippines
Take the engineering board exam
Pursue higher studies if you can
Be sure that you have a good resume before thinking about applying online.
Find jobs in Singapore by directly contacting companies there through email.
Also, try job finding websites like Indeed and Jobstreet
Try Googling. Be specific with your keywords, e.g. write the job position you wish to apply to.
Wait for a reply from the companies you emailed. They will likely schedule you for an interview.
Be ready for an in-person interview.
The engineer featured in this video started his career in the Philippines. He graduated from an engineering course from one of the top engineering schools in the country, took the board exam, and passed. He then pursued further education in Australia and even worked there for three years.
After that, he was invited by his uncle to go to Singapore so he can be with his relatives. He agreed, and so he got a job in Singapore. The way he got a job was by applying online, directly to the websites of companies. He just Googled these companies, and also tried job finding sites like Indeed and Job Street.
There is a specific way that he Googled for jobs in Singapore. He made sure that he put the job position he is interested in as a search keyword. Then, he emailed the companies that he was interested in applying.
This worked really well for him since one company actually replied back. The company told him that they want to interview him in person. He then booked a flight from Australia to Singapore.
Requirements for Employment in a Singapore company
According to the person interviewed by the vlogger, you need to have the following requirements so that the company you applied to will consider your application:
Passport validity – your passport must be at least 2 years valid. In Singapore, when you get a working visa, you are normally given a grant of two years. So, if your passport is less than 2 years valid, then you can't fully enjoy that granted time period. Therefore, you need to renew your passport if it has less than 2 years' validity.
Degree holder – On the engineering side, you need to obviously have a college degree in engineering. In fact, you don't have to be a board passer according to him. But of course, if you are a board passer, you have a greater chance of getting a reply from potential employers. It's just not mandatory.
This may be surprising to some, but apparently, you can still get a job as an engineer in Singapore even if you are not a board passer. That's in contrast to the Philippines where, as much as possible, you need to be licensed in order to find work.
Qualifications in order to get hired
The following are the qualifications mentioned in the video in order to get hired as an engineer in Singapore:
Being a 4-year or 5-year degree holder in the Philippines.
Board passer
Experience
In the video, he mentioned that he graduated in a bachelor of science degree in electronics and communications engineering. He also mentioned that he is a board passer, which means that he is a licensed engineer. Moreover, he said that his experience working in Australia for 3 years also really helped him get the job.
In fact, when he was interviewed, he said these were the only three things that the company looked at. They did not look at the other aspects. In addition, among the three, he said that the most important is the work experience. If you are a degree holder with a license, but with no experience, you will have a hard time getting a job.
In particular, not having experience means you will be as less capable of choosing jobs as those with experience. Probably only a few companies will reply to your applications, and you're limited to pursuing your application only to those that do reply.
In general, for any field of work, the vlogger says that you need at least two years of experience. This is basically your main edge when going up against other applicants. This shows to the employer that you have the knowledge, technical or otherwise, which can only come from experience.
Struggles and challenges of working as an engineer in Singapore
The current pandemic has ushered in some unique challenges for all workers, everywhere. But pandemic aside, the video mentioned several challenges that engineers working in Singapore having even during pre-pandemic days. One specific problem he mentioned is that your work is not limited to the job description.
Flexibility – In Singapore, he said that your work often goes beyond your job description. Sometimes, your employer will make you do other things, so you need to be flexible.
For example, as an engineer, sometimes you will be asked to use a drilling device, or install cables, or even work in finance. You need to be ready for these random tasks that are beyond your job description.
If you're not ready, then you might easily get discouraged, since you didn't really get training for the tasks they ask you to do. The vlogger mentioned that, in general, OFWs need to be flexible, regardless of what their work is in any country, as they can definitely expect to do tasks beyond their job description.
Future plans
The vlogger also asked the engineer he interviewed what his future plans are. To that question, the engineer mentioned that if you are someone who already has a family in the Philippines, and you wish to bring them with you to another country to migrate to, he suggests not to get them to settle in Singapore.
Having said that, you can work in Singapore, but as a stepping stone so that you have the credentials to work somewhere else. Then, you can bring your family to wherever that new country is that is a better place to start a family than Singapore.
Singapore is, after all, one of the safest countries, and if you have work experience there, that is a big factor in terms of qualifying to work elsewhere, like Australia and Canada.
Basically, he said that he doesn't want to stay long in Singapore. One of the reasons for this is that it's difficult to get a permanent residency in the country. There are currently Filipinos that have permanent residence in Singapore, but they've been working in the country for 10 to 15 years or more.
5 Tips for Fresh Engineering Graduates
The engineer in the video shared the following tips for fresh graduates who wish to work in Singapore:
Get 1 or 2 years of work experience in the Philippines
If you get an opportunity, grab it immediately
One month before going to the country, apply for jobs online.
Send out your resumes to as many companies as you can.
As you arrive in Singapore, continues sending out resumes and applying to as many companies as you can.
The engineer said that once you arrive in Singapore, you will be given 30 days to stay. Maximize those 30 days by applying to as many jobs as you can. Now, when after two weeks of being in Singapore and nobody has called you yet, then maybe you should consider applying through an agency.
5 Tips when Searching for a Job in Singapore
The following are some other tips are given by the engineer regarding applying in Singapore:
As much as possible, just apply online; placement fees from agencies are expensive.
Having specialized licenses is an edge during the application process
Again, work experience is perhaps the most important part of your resume
Don't resign just yet from your current work in the Philippines if you're still applying for Singapore
You don't need an English exam or a visa to go to Singapore
The engineer actually said though, that he is really not recommending applying in Singapore through an agency. That's because you can apply for a job anyway, so why do you have to seek out the help of an agency? You have to pay a placement fee if you do, and that might be too expensive.
Based on his personal experience, the engineer said that he directly applied to the company through its website. It can be done. If you are working as an engineer in the Philippines already, that gives you an edge because of your experience. But in order to increase your chances, even more, it's best if you get a specialized engineering-related license.
For example, you can get an electronic technician license or an electronics engineer license; that will really help you get a job. In fact, when you get interviewed for a job, most potential employers really only focus on the work experience part of your resume.
Another tip, if you have work in the Philippines, and you plan to transfer to Singapore, then don't resign from your current work just yet. Just apply for a leave, so that when you don't get a job in Singapore, at least you have a job to fall back into.
To reiterate, both the vlogger and the engineer recommend that you just apply for a job in Singapore online. Don't bother with an agency, because chances are, you will spend around 200,000 pesos for the placement fee alone.
The engineer also talked about taking English exams, such as IELTS, as this is a common conception among Filipinos regarding going to work abroad. In Singapore, in fact, you don't need to take such exams. One of the reasons for this is that you don't need a visa to go to Singapore. All you really need to do is to buy a ticket.
Which engineering jobs are in demand in Singapore?
Some viewers and subscribers are asking whether Engineering jobs are in demand in Singapore. The engineer said that there are various electronics engineering jobs, including:
Telecommunications engineer
Micro engineer
Power engineer
He said that these jobs are, as of the time of this writing, not in demand. The same can be said about other engineering jobs like:
Civil engineering
Mechanical engineering
Aeronautics engineering
These are not in demand right now as well, and that is mainly because of the global health crisis. Having said that, you will always have a chance to get hired, so you have to create your profile or resume on different job sites in Singapore for direct hiring on the Engineering field.
There you have it. While engineers aren't in demand in Singapore right now, you still need to consider sending out your resumes online. Just because the profession isn't in demand, doesn't mean opportunities won't appear from time to time.
Also Read: How to Apply as a Nurse in Singapore?