Are you interested in working as a nurse in Singapore? Do you want to know how much it costs to apply? IF so, then this article is for you.
Working as a nurse in Singapore has many advantages, and so many Filipinos are putting this country on their top destinations for work abroad. This article details how much you might spend during the application process.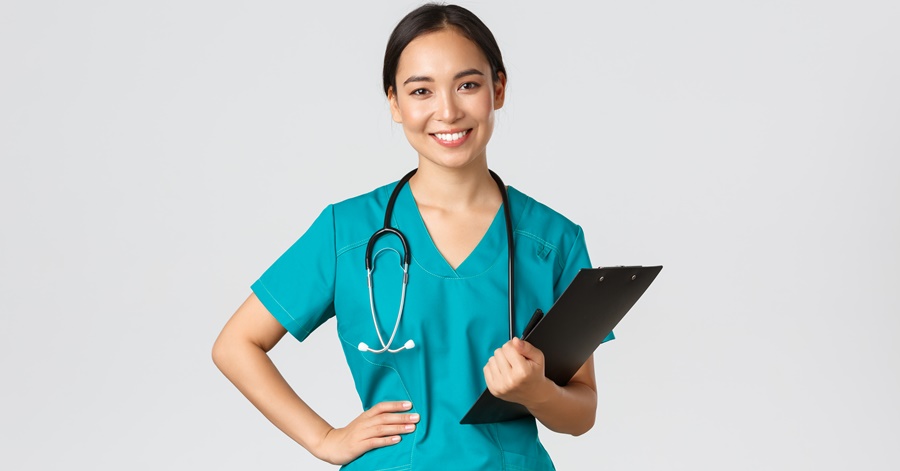 Disclaimer: The information posted here is based on the personal experiences shared by the OFW in the video below. Please let this post serve as a guide only. If you have specific questions, you may ask the OFW by commenting on their video on their accounts.
Cost of Applying as a Nurse in Singapore
The information presented below is from the vlog of an OFW working in Singapore as a nurse, with his YouTube channel named Tonton Adventures. You can watch the full video in the link below:
In this video, Tonton shares how much he spent in the process of going to Singapore to work as a nurse. He also talks about his expenses while applying for that job position. Finally, he also shares the processing expenses while he is already in the country and nearing his first few steps into that dream job.
Applying for a Nursing Job in SG
It all started when the YouTuber featured in this article tried to apply for a nursing job in the United Kingdom. Unfortunately, he did not get that job, for the reason that he failed the IELTS exam. The IELTS, of course, being one of the world's most popular English language proficiency tests for those looking to study or work in English speaking countries.
Because of this, he decided to look for another job in another country. He decided to go to the POEA. There, he looked for job openings, and specifically looked for which other countries he can find a job in. Then, he chanced upon an advertisement to work in Singapore.
Pretty soon, he realized that there are clear advantages to working as a nurse in Singapore. In the video, he shared the following benefits:
Singapore is closer to the Philippines than a lot of other OFW destinations. In fact, if you want to go home, you can do so anytime.
Airfare going back home is cheap. In relation to the previous entry, airfare is just around 5000 to 10,000 Philippine Pesos, going back to the Philippines and returning to Singapore.
The salary in Singapore is quite high.
You will receive your salary in full, especially if you don't spend too much on gadgets, clothes and other wants.
There are lots of benefits like free accommodation, food, and many others.
It is for these reasons, and more, that he highly recommends co-Filipino workers to work in Singapore. He mainly emphasizes the fact that Singapore is really close to our home country. He even added that the people there are friendly.
Expenses When Applying to Work as a Nurse in Singapore
Here are the approximate expenses.
First is back in 2015, for the interview, he had to go to Manila. That means he had to pay for airfare and other related expenses. In fact, before the interview, they had to stay in the Philippine capital for five days.
For the ticket to go to Manila, he had to spend around 6000 to 8,000 pesos airfare going there then going back home to Ilo-Ilo after the interview.
For staying in Manila for five days, he estimates spending around 5000 pesos on food and lodging. After a few months, they had to go back to Manila for an exam. That's an additional 5000 pesos approximately for food and lodging.
Aside from these expenses, he also spent money for the agency. He had to pay 150,000 pesos to an agency that helped him land a job in Singapore.
He also added the expenses for celebrating after passing the exam, and going on towards processing the job application. For that, he estimates spending around 2,000 pesos.
Aside from the above-mentioned expenses, you also have to pay for a medical exam. He said that he spent around 3,000 to 5,000 pesos for that exam.
Therefore, his total expenses for this whole endeavor is approximate 175,000 pesos, the bulk of which is the payment for the agency.
However, he does mention that the expenses may be lower for others who also wish to work in Singapore. For one, when they are already living in Manila, they don't have to pay for airfare. This is an expense that applies only to those living in the provinces, especially from those living outside Luzon.
He also said that the prices mentioned above are from way back in 2015. It is possible that the prices right now are different.
To summarize, here are the expenses in applying for a job in Singapore:
Transportation – 8,000 pesos
Food and housing – 10,000 pesos
Agency – 150,000 pesos
Celebration – 2,000 pesos
Medical – 5,000 pesos.
Moreover, he said that you can take a risk and apply in Singapore without the help of an agency. His cousin did this and spent 50,000 pesos, but unfortunately, his cousin did not land a job.
The truth is, it's not that easy to find a job in Singapore, and you have a bigger chance of getting one through an agency. Companies actually prefer hiring people through agencies.
What is the Monthly Salary of a Nurse in Singapore?
One of the many advantages mentioned above is that the salary of a nurse in Singapore is high, but what exactly is it?
First of all, why do nurses from the Philippines want to work abroad? There are many reasons for this, and here's just some of them:
Salary – the nursing profession in the Philippines is, in a sense, far from ideal when it comes to salary and bonuses. You can earn so much more working abroad.
Opportunities for a better life – by working abroad, especially in first world countries like Singapore, you can enjoy a higher standard of living. Moreover, you get a chance to improve the lives and the future of your family as well.
Experience – working as a nurse abroad allows you to get valuable experience. You are offered a new perspective towards not just your work but your life in general. You get to try out new techniques and you are provided growth opportunities which you might otherwise not get working as a nurse back home.
According to several reports, the Philippines has the lowest salary for nurses in Southeast Asia. Here's one average monthly salary report from a local news source in the Philippines:
Philippines – 22,000 to 42,000 pesos per month
Vietnam – 62,000 pesos per month
Indonesia – 79,000 pesos per month
Thailand – 83,000 pesos per month
Malaysia – 97,000 pesos per month.
As you can see, the monthly salary of Philippine nurses is really quite low compared to these countries. But how about Singapore?
The salary of an entry level nurse in Singapore is around 80,000 to 100,000 pesos. This excludes bonuses. If you perform well, the company you are working in can give you bonuses on top of your salary, and there are two major bonuses in a year in Singapore.
There are three categories of nurses in Singapore. These are:
Healthcare assistants – salary is lower compared to staff nurse
Enrolled nurse or assistant nurse – salary is lower than staff nurse as well, but generally higher than healthcare assistants.
Staff nurse – salary here is around 80,000 to 100,000 pesos.
Singapore is one of the most expensive countries, though, and the taxes are high. The cost of living is high here, but if you can save money, you can not only live a more prosperous life, you can also help your family back home much more significantly.
Some news reports are saying that nurses in Singapore can earn as much as 236,400 pesos per month. This is true, but only if you have more than 10 years of experience as a nurse.
This is also true if your position is a senior staff nurse 1 or higher, or if you are an acting nurse clinician, nurse clinician, or an advanced practical nurse. If you belong to any one of these categories, then you will surely earn more than 200,000 pesos monthly.
Before you get to that point though, you have to go through a lot. When you first arrive in Singapore as a nurse, you will start with the lowest salary. The same is true for any field or profession.
In other words, you have to work hard for that dream salary, and spend at least 10 years of worthwhile experience as a nurse.
Also, as your salary increases, your payments typically increase as well. Perhaps, you may end up spending more since you realize you can afford more. That's why it is really important to learn how to save money.
But if you do reach this kind of salary, why would you want to go anywhere else to work as a nurse? As mentioned above, one of the great things about working in Singapore is that it is so close to home. You don't have to go to the other top destinations for nursing graduates like the U.S., U.K., Australia, Middle East, etc. which are so far away.
However, one drawback to working in Singapore is that it is really hard to bring your family to the country. One reason for that is the high cost of living in the country. For example, a 3-bedroom house usually costs around 80,000 to 100,000 pesos per month.
There you have it. There are indeed many advantages to working in Singapore as a nurse, and if you are willing to spend to apply, then you will surely reap the benefits.