Did you know that there is a high demand for Filipino caregivers in Israel? In fact, there is currently a government-to-government program between the two countries, wherein Pinoy caregivers can apply and be deployed in Israel without having to make any placement fees.
Also Read: How to Apply TESDA Caregiving Course Online and Become a Caregiver
Today's article presents information about the program, as well as the qualifications, requirements, and procedures involved. It is based on a video shared by Ms. Emz Amita, a caregiver in Israel. We have previously featured her in another article, where she gave a tour of her newly-constructed house in the Philippines.
DISCLAIMER: The details presented below are for information-sharing purposes only. To know more about how to apply as a caregiver in Israel, and about life as an OFW in that country in general, please visit and subscribe to Emz Amita's YouTube Channel.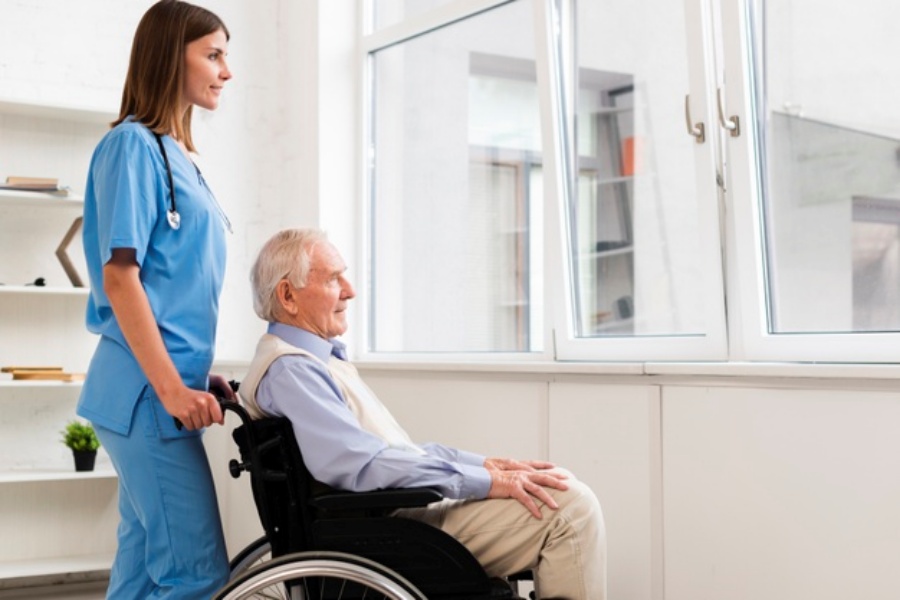 Guide to Applying as a Caregiver in Israel
Due to the pandemic, the deployment of Filipino workers abroad has been limited. Since November 2020, however, Israel has started accepting new applicants for caregiver jobs in the country.
Recently, a Zoom conference was held between the Philippine Ambassador to Israel, along with officials/representatives from the Philippine Overseas Employment Administration (POEA) and the Technical Education and Skills Development Authority (TESDA) regarding the hiring of caregivers in Israel.
Ms. Emz Amita, an Israel-based OFW and vlogger, discussed the highlights of the said conference in her YouTube Channel. She explained that since the hiring of caregivers is a "government-to-government" undertaking, there is no need for any placement fees.
The vlogger also mentioned that Israel is requiring 600-700 applicants, from which they will select 500 caregivers (first batch) to be deployed in different parts of the country. Among the approved and chosen applicants, around 90 percent will be female caregivers, and 10 percent will be male caregivers (since female caregivers are usually preferred).
A. Qualifications
Ms. Amita gave a list of the qualifications to be a caregiver in Israel. An applicant must be:
At least 23 years old (and above, there is no age limit);
At least 1.5 metres in height and 45 kilograms in weight;
Is physically and mentally fit;
Can communicate effectively in English;
Has a clear NBI record;
Is a citizen of the Philippines;
Has never previously worked in Israel (or is a first-time applicant in Israel);
Has no parents, spouse, or children who are currently working in Israel;
Has completed at least 12 years of schooling (UPDATE: This has been reduced to only 10 years of schooling, which means High School graduates may apply); and
Has successfully completed 760 hours of relevant training, passed examinations, and received TESDA certification, thus certifying them as caregivers eligible for overseas placement.
NOTE: Graduates of 4-year nursing or physical therapy college courses do not need to undergo training, but they still need to undergo assessment and get a TESDA certificate. Meanwhile, caregivers with experience within the last 2 years do not need training and assessment, whereas those with caregiver experience 3 years ago (or longer) need to undergo assessment.
B. Requirements
In line with these qualifications, applicants should prepare the following requirements:
Print-out of E-registration
Certificate of Pre-Employment Orientation Seminar
TESDA NCII for Caregiver (with copy of Training Certificate from TESDA-accredited training centre)
Scanned copy of Passport (data page, valid for at least 3 years)
NBI Clearance (valid for at least 6 months from the date of issuance)
Copy of Birth Certificate (issued by Philippine Statistic Authority)
Copy of UMID ID, Driver's License, Voter's ID, or Postal ID
Copy of Driver's License (if any)
Other requirements that may be specified by the Population Immigration and Border Authority (PIBA) in Israel
C. Procedure
To apply as a caregiver in Israel, each applicant must:
Register online though POEA's E-registration webpage.
Set an appointment for personal submission of application to POEA.
Get interviewed by POEA, which will evaluate your application.
Upon approval of the application, you will receive a "blue card" (Land-Based Worker Registration Card), which means you are set to undergo orientation.
Next, you will be scheduled for a briefing before your departure for Israel.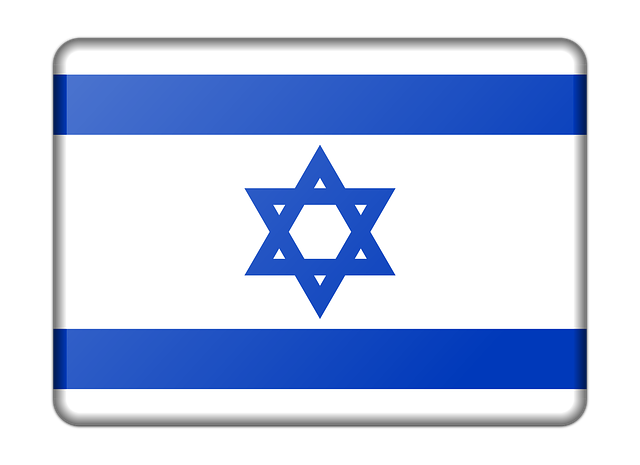 Additional Information
Notably, Ms. Amita also shared the following information in her video:
A. Deadline of Applications
For the first batch of caregiver applications, the deadline given was February 12, 2020 (for POEA regional offices) and February 15, 2020 (for POEA main office). Notably, after the first batch, there will be a second batch and more batches, considering the high demand.
Aside from caregivers, hotel workers are also in demand, especially since the Israel tourism industry is opening up once again. According to the Zoom conference that the vlogger mentioned, applications for hotel workers may start on the second quarter of 2021.
B. List of Accredited Agencies
Although the current program is government-to-government (direct) and involves no placement fees, applicants can still opt to apply through private agencies, provided that these are accredited by the POEA. There are currently 6 licensed agencies deploying OFWs to Israel:
CPM Manpower Services Inc.;
God's Will International Placement Inc.;
Kenmore Placement International Agency (formerly Kenmore International);
Mariposa International Services Co. Inc.;
NYD International Placement Inc.; and
Provident Overseas Placement Agency.
C. Expected Expenses
Whether you're applying through an agency or via the government-to-government (direct) program, keep in mind that you will need to prepare for the following expenses:
Preparation of documents – Php 5,000 to Php 7,000
Medical exam – Php 3,500
Airfare (one-way) – Php 30,000 (may vary)
OWWA contribution
Pag-IBIG contribution
D. TESDA's "e-Scholar" program
At present, TESDA is offering an "e-Scholar" program, which can be accessed through the TESDA app. Through this program, aspiring applicants can avail of free trainings, including an allowance of Php 160/day, Php 500 date allowance, Php 500 PPE, plus accident insurance. They can also use the app to locate TESDA-accredited training centres near them. For more information about this program, please visit the TESDA official website and download the TESDA app. (links)
E. Family Relations in Israel
As mentioned earlier, caregiver applicants should have no spouse, parents, or children working in Israel. This is because the Israel government aims to prevent "TNT" (tago ng tago) or undocumented workers. Nonetheless, the vlogger states that siblings may be allowed.
Moreover, there are cases of Filipinos who arrive in Israel as singles (unmarried), and end up meeting and getting married to other Filipinos in the country. Hence, it is not uncommon to see Filipino couples living and working in Israel.
F. Length of Caregiver's Contract
The contract of a caregiver in Israel is 5 years. However, this may be extended depending on the situation, especially if the caregiver's services is preferred by the employer. As for taking vacations, caregivers can go to the Philippines yearly, as long as they can afford it (overseas workers are expected to shoulder their own expenses when going to their home country).
G. Caregiver's Salary in Israel
The vlogger shares that a caregiver in Israel typically earns Php 75,000 per month as gross income. Of course, health insurance and living expenses (e.g. electricity, water, etc.) would still be deducted. That being said, caregivers are usually able to earn a substantial amount, since workers' salaries are not taxed, and since they are usually "staying in" with their employers, they can save a lot on accommodations and other expenses.
Here is the full video of Ms. Emz Amita's discussion on applying as a caregiver in Israel, as shared on her YouTube Channel:
Thank you, Ms. Emz Amita, for sharing your knowledge and experience as caregiver in Israel. For sure, many of our kababayans will be encouraged to apply, especially since the Israeli government is eager to hire more Filipino caregivers. Keep up the great work!
READ NEXT: Do These 5 Things to Get Hired Faster Abroad