Many Filipinos work hard abroad and invest in many things for their families back home. Some invest in properties, others in their children's education, and some invest in a business that would enable them to do a little bit of everything they want for the families in the Philippines.
While it's easier to invest in cars and gadgets, some overseas Filipinos strive hard to invest in properties, which they can profit from in the future. One of such is an apartment business, which is what the featured OFW (couple) has in store for us in this post. Keep on reading.
Disclaimer: The following story is presented for information-sharing purposes only. To know more about the vloggers, you can visit and subscribe to their YouTube channel, Jedax Foodtrip, where they like to post videos about food, travel, music, and life in Dubai.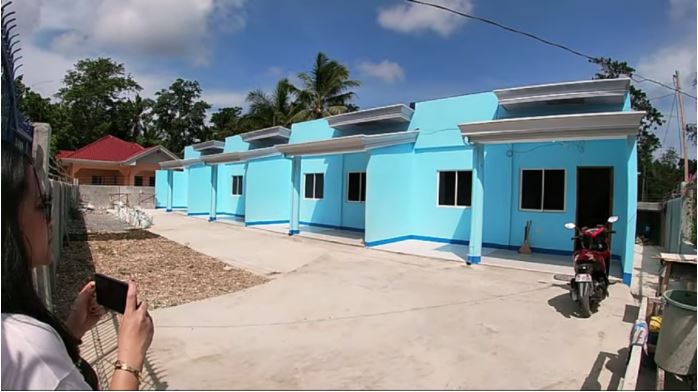 Dubai-Based OFW Couple Builds 4-Door Apartment Business in PH
Jed and Shiel Ann have been living in Dubai for 12 years now. Working for so long away from home, the couple has decided to invest in a four-room apartment business so that they could have a source of passive income once they decide to return to the Philippines for good.
They built their apartment business in Panglao, Bohol. The building cost them Php 4 million to complete. The construction took around six months to finish. The couple shared that they have made a lot of sacrifices just so their goal of having an apartment will become a reality. So much so that they did not plan a lot of travels, and eat out as they would have wanted, just so they can save up.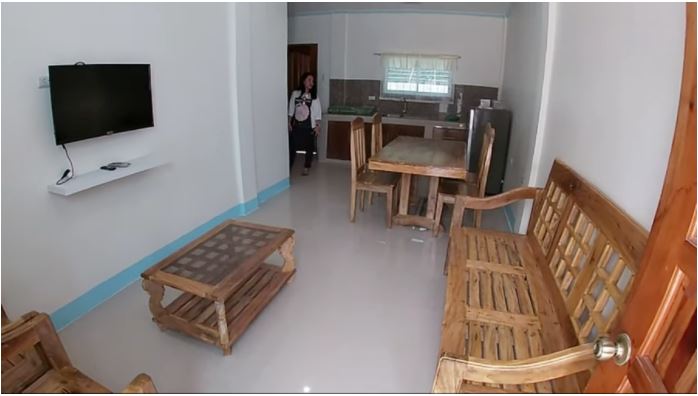 The View Inside – Apartment Tour
There weren't mistaken when they said that all of their sacrifices have paid off because when you look inside the apartment, each unit looked like a complete living space, with a living room, kitchen/dining area, bedroom, and bathroom. At the back, was the laundry area, each unit equipped with a water tank,  as well.
You can see in the video that each of the units was fully furnished. There was a sofa, chairs, and flat-screen TV in the living room. The kitchen/dining area has a dining table, chairs, countertop with sink, and a refrigerator.
There's also a toilet and bath, with a shower and heater in each unit. And then there's also the bedroom, which has a bed, cabinet, and side table. The bedroom is air-conditioned, too. Fun fact: they specifically use the AC unit by Daikin for their units, because that's where Jed has been working in Dubai.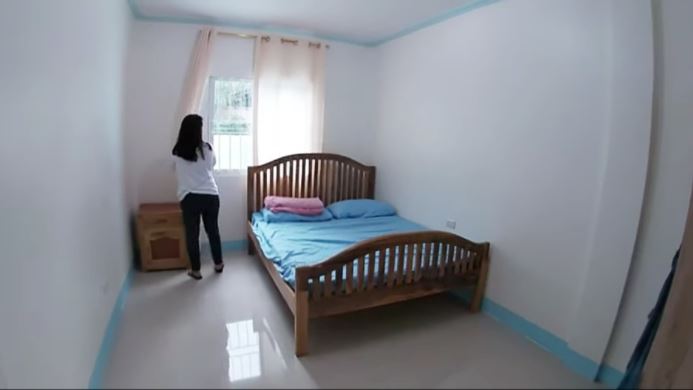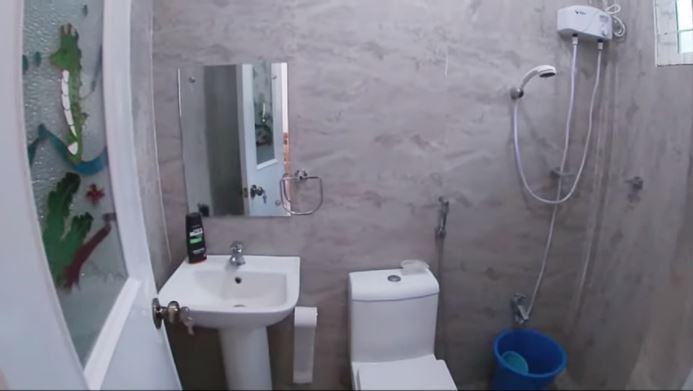 Passive Income: Apartment For Rent Business in Bohol
In the video, Jed shared that they plan to rent out each fully-furnished apartment unit for about Php 15,000 per month, for a total of Php 60,000 per month for the whole building. That's quite an achievement and a huge step for those who'd like to build up their savings for retirement through passive income!
Check out the video posted Jed and Shiel Ann via their Youtube Channel, Jedax Foodtrip below:
READ NEXT: Katas OFW: Dubai-based OFW Vlogger Gives Tour of 3-BR Dream House