We all agree that the road to financial freedom is a long and arduous journey. There are plenty of factors to consider such as time, our financial threshold, and the channels we have to grow our finances.
ALSO READ: Solon Lobbies Bill to Support OFWs Who Want to Put Up Businesses
Long ago, it's all about having some form of savings in the bank, but in this day and age, when economic movement is rather delicate and sensitive to a variety of external factors, it's important that we think and position ourselves above these circumstances.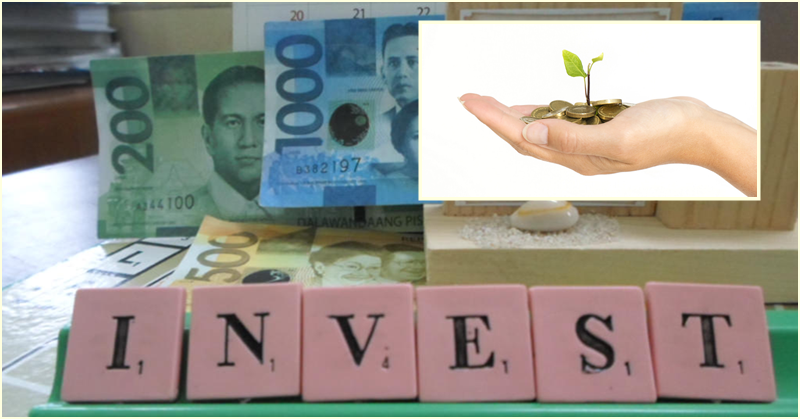 5 Investments OFWs Must Consider
As overseas Filipino workers (OFWs), we are privileged with the opportunity to explore what life has to offer outside of our home country, and at the same time provide better for ourselves and our families. However, it's not enough that we only rely on what we have right now, because let's face it – most of us aren't going to settle down overseas when we reach retirement age, because for us Filipinos, it's still about family.
Having said that, our goal for our time spent working abroad is not only fixed in the present, but on the future where we see ourselves happy and hopefully successful with the kind of life we've achieved. And a good way to get there is by opening ourselves to new opportunities through good investments.
Here are some investment avenues we can take to reach our financial goals and to secure our future:
1. Pooled Funds
If you've been in some kind of financial training or have some background in the industry, you may have heard about mutual funds, unit investment trust funds and variable unit-linked funds. These funds are handled by professional fund managers who invest primarily in equities and bonds. Another type of pooled fund is the variable unit-linked fund, which also offers insurance coverage.
In order to determine which type of pooled fund is best for you, you have to review the profile and performance of the fund. To understand fund performance, you need to look at both the long- and short-term figures to judge the fund's consistency.
2. Stock Market
One major difference between investing in the stock market and in pooled funds is the absence of a middle man (fund managers). This means that other than your finances, you also need to invest a significant amount of your time to understand and analyse the nature of the system to make wise inferences for your decisions, as well as to appraise risks as determined by market conditions and economic trends.
Needless to say, investing in the stock market requires some skill, which you can definitely learn and gain on your own by exposing and applying yourself to learning this field.
It's also important to understand that diversification is necessary when investing in the stock market. A good stock portfolio can be one with both established and emerging companies.
3. Real Estate
The value of this type of investment lies in price appreciation and rental profits. In choosing the type of real estate for a good investment, the most important thing to consider would be the property's location. Different areas have different developmental growth. Areas that have dynamic developmental programs have the greatest potential to yield the highest gains.
Another important consideration when going for this investment is the choice of developer. Trust earned is an asset that yields greater rewards. And finally, financing schemes matter, too.
4. Developmental Sectors
Investing in the country's developmental sectors such as agriculture and infrastructure will not only benefit the investor but also help speed up the development of these sectors.  Investing in agriculture will prove to be a viable option for the OFW, if the products invested in have a strong potential for market growth, both locally and internationally.
5. Entrepreneurship
Investing in oneself through an entrepreneurial endeavour is key to helping grow the economy. This is achieved by accelerating the development of the middle class.
Starting a business from scratch is one of the two ways to get into the field of entrepreneurship. The other method is to buy or invest in an existing profitable venture. Both will require diligence and commitment to see through the daily operation and monitor the growth of the business.
Overall, whatever matches your profile and goals as an investor, it's important to develop an innate commitment to learning because as we learn more, the opportunities become endless and we become an asset not only to our own families but also to the society, and perhaps one day, even at a larger scale.
ALSO READ: 7 Business Ideas for OFWs to Invest In