The desire to start or grow one's own business motivates many Filipinos to leave their 9 to 5 occupations. If you find yourself in that kind of position, this compilation of negosyo ideas for small businesses ideas in the Philippines might be useful.
Indeed, many Filipinos yearn for the freedom that comes with serving only themselves. People who own their own businesses have an opportunity to increase their income above that which they might achieve at a traditional 9 to 5 job. Of course not everyone has the luxury to resign easily like OFWs like us, which is why having small businesses in the Philippines can help sustain income and foolproof the future from uncertainties.
1. Food business
You'll need between  ₱2,000 to ₱5,000  to get started with a food business plan from your home kitchen. You may also sell your products to the people who live in close proximity to your house.
You may offer everything from almusal staples to popular afternoon munchies at your merienda stand. Popular Filipino dishes that you may offer include lugaw, palabok, puto, biko, fishballs, kwek-kwek, banana-cue, and more. It's possible to make a nice living doing this in the Philippines.
2. E-loading business
A home-based e-loading enterprise may be launched for as little as $5,000. Simply equip yourself with a cheap phone, a SIM card from a merchant, and $US5,000, and you're good to go. You may expand your e-loading company by combining it with another home-based enterprise, such as a sari-sari shop or a bills-paying enterprise.
Your commission rate as a load retailer will range from between 3% to 13%. It's not a lot, but it's plenty to get you started in business in the Philippines if you aren't ready to leave your day job or already have a thriving online enterprise up and running.
3. Plant or flower shop
Do you have a green thumb and a passion for growing new plants from seed? Selling plants is one of the top low-startup-cost businesses you can start in the Philippines.
If you have appropriate space in an accessible region, such along main roads, you can put up your own nursery or plant store and showcase your plants for sale. Launching a web-based plant store is another viable option. Less real estate is needed, and you can still reach your target audience of people who are interested in urban gardening over the internet.
Start small with cactus and succulents. From a reliable vendor, you can get 30 pcs for under P2,000. If you look for a reliable supplier outside Metro Manila, you may get a fantastic discount on the most popular plants in the Philippines, such as marigolds for ₱50 each, Forget Me Nots for ₱100 each, or orchids for ₱130 each. Snake plants and caladiums may be purchased for between 100 and 200. Similarly, money plants, aglaonema, and fortune plants may all be purchased for less than P500.
When deciding what kinds of plants to sell, it's important to think about how much care they'll need. Start with a few plants that you know will do well and have a huge market.
4. Rice retail business
It's safe to assume that every single Filipino consumes at least some rice every single day. For many years, rice has been the main course of every meal. It's a good idea to start selling rice as a commercial commodity. A high volume of potential customers is essential to the success of this firm.
5. Sari-Sari store
There is nothing particularly novel about the concept of opening a sari-sari store. We've relied on this small store, which has everything from cleaning supplies to our go-to snacks, for years. In addition, it is one of the Philippines' most lucrative industries. If you have the room for a little shop in your house, you might want to start one.
It won't cost you more than a few thousand pesos to open a shop in the sari-sari business. Depending on where you live, you can make as much as ₱15,000 every day. The profits from your little sari-sari shop might add up quickly if you put in the time and effort to expand it into a full-scale food store.
Consider selling fruit and vegetables as a low-investment business option in the Philippines. Not only are there plenty of local growers to source from, but getting started won't take long at all. A beginning budget of less than P20,000 is also possible.
6. Selling fruits and vegetables
To begin selling fruits and vegetables, you need just stock up on the merchandise, set your prices, and advertise your business either locally or online. Fruits including mangoes, bananas, and apples are staples in the Philippines. Vegetables are an integral part of many recipes; be sure to have the most popular ones.
Cauliflower, broccoli, lettuce, sweet potatoes, carrots, seedless grapes, and many more can be sold to target a more particular audience (vegetarians, health nuts, etc.).
7. Palamig business
Need to establish a business on a tight budget? One of the finest low-overhead businesses you can start in the Philippines is selling icy beverages. Filipinos, especially in the summertime, are crazy for ice-cold milk teas, coffees, and fruit beverages. You may open a beverage vending business with just P500.
8. Baking
Is cakes and sugary treats something you often seek out? In the Philippines, your hobby might become a successful enterprise. If you have a knack for baking, you should consider making a living off of selling your most delicious creations. Assuming you do not need to invest in costly machinery, you may launch your business with merely If you still need to purchase baking machinery, this sum might increase to P50,000.
9. Ihawan business
Usually, the greatest place for a barbeque stand or ihawan company is just outside your home, especially if you reside in a busy neighborhood with a lot of foot traffic. Your customers can be your own neighbors, commuters, or those who happen to pass by your BBQ stand.
The amount you need to invest is flexible, depending on your product lineup and grilling preferences. You need as little as P3,000 to get started selling popular brands like isaw, betamax, and adidas.
If you want to sell pig cut meat, chicken, or seafood, you'll require a higher investment. Always choose a reliable vendor who sells only top-notch wares. Additionally, your marinades and dipping sauces are generally what keep people coming back, so perfect those!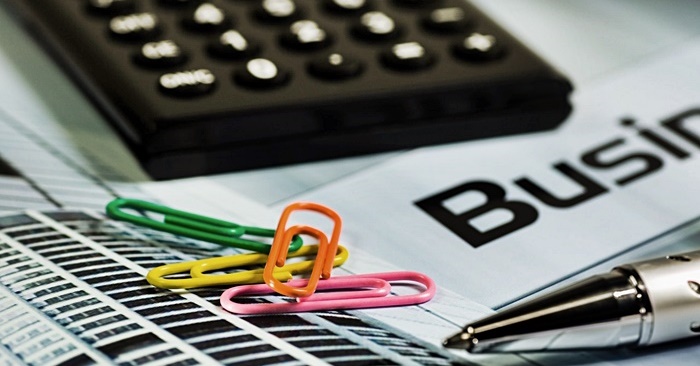 10. Online Shop
What you may consider a simple hobby or an interest could be a good source of funds. You can turn that into another income stream through setting up an online shop. And when it's convenient, you can rent a booth and sell at bazaars and conventions.
11. Recruitment Service
Many recruitment agencies are started by former OFWs aiming to help others into becoming OFWs themselves. For this, however, it is important that you start building your connections now. A good network is vital for this business to be profitable and reliable.
12. Travel Agency
Another business that requires good connections, starting a travel agency ⸺ especially with packages geared towards countries you are already familiar with ⸺ is another good way to utilize your status as an OFW. Start by familiarizing yourself with transport services and tourist attractions.
13. Dealership
So many companies offer dealerships for products these days. Getting a dealership with a product means you can buy them at a reduced price for you to sell with a markup after. If you can match a product with a suitable market, this can be another good income stream.
14. Franchising
When franchising an established brand, whether it is a simple food stall, a store or even a restaurant, it is important to study the franchise very well, and match that with what the market wants in the area you wish to cater to.
15. Real Estate
Buying and selling real estate is a lucrative source of income. With the right investments and sales, real estate is a popular business. Property value only goes up too so it earns even while dormant.
16. Stock Trading
What better way to invest in Philippine businesses than buying stocks? With thorough research, trading stocks is very profitable. With established major companies, it is even profitable to just buy them. Receiving dividends is a low-risk form of income.
There are many other ways to gain income streams. The possibilities are virtually endless. They can even rival or exceed the income of a job abroad. Earning money does not always have to mean eight or more hours of hard work, working for a boss. You can become your own boss, and take charge of how you use your resources.
The best part is when you have other income opportunities, you become in charge of your own time. But, that can only happen if you start making smart investments now.
Conclusion
It's important for us to spend our money wisely because we are not going to be young forever. There is going to be a time when the same work we can do now might not be viable for us in the future. Besides, who would want to be an employee forever?
As an OFW, let's try to think about our future and learn how to invest in other businesses. By making the most of our free time, we can help our money grow beyond what our salary allows us. This will let us to save more and do more both now and when we retire. That said, let us explore our options.