Ever dreamed of working abroad and being an OFW, there are some top telltale signs you should take the leap but beware. Being an OFW is not for the faint of heart and it's not something to be romanticized or be done on a whim. There's a process that everyone should go through from physically to emotionally, to work abroad.
Also Read: Are OFWs Rich? The Truth about OFW Salary and Finances
After all, leaving your home country and family for an extended period of time is not a light decision. In addition, the OFW lifestyle can be challenging and lonely, but it can also be rewarding and fulfilling if done with all the necessary preparation. Here are some signs that you should consider taking the leap to become an OFW: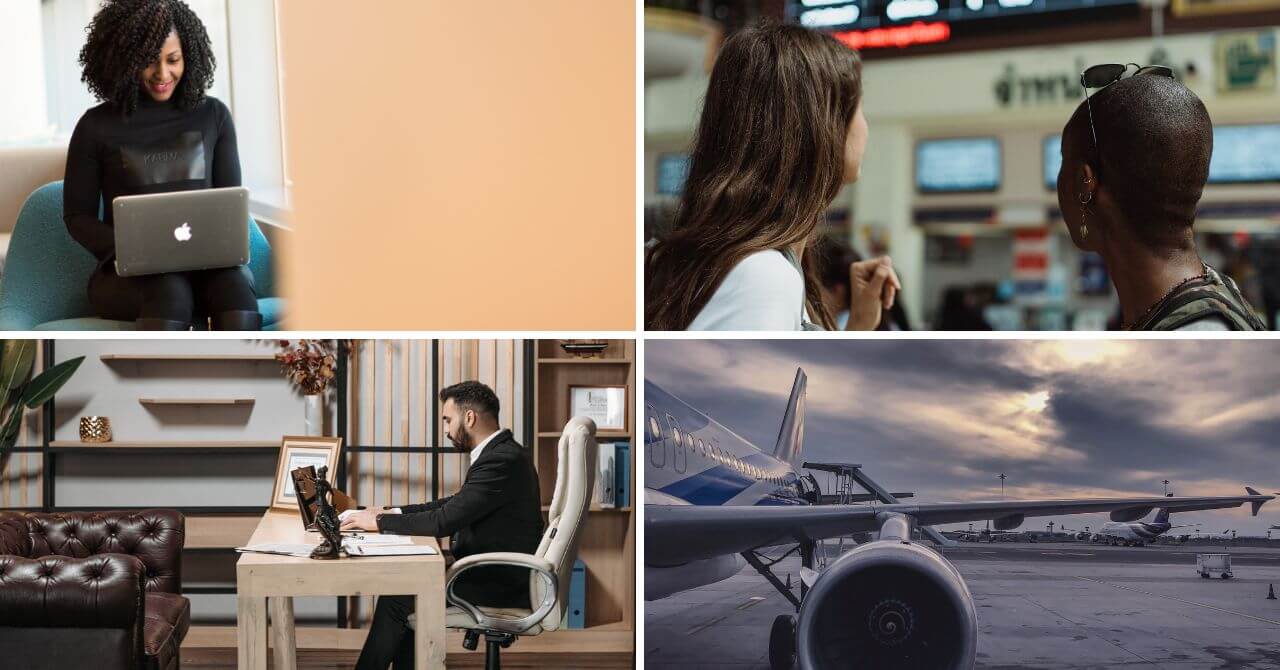 1. There's something about you that makes you want to explore the world
You have the infamous "itchy feet," an insatiable desire to travel the world. Your desire to see the world has risen to an all-time high, and each week you fantasize about faraway places as you peruse travel sites, maps, and airfare. Maybe now is the moment to take the plunge and actually make that change.
2. You're worried about financial sustainability
If you're in a position of financial security, it may be the perfect moment to strike out on your own. You're in good standing if you don't have to ask anyone else for financial assistance, and you don't have to worry about whether or not you'll be able to make ends meet between paychecks.
The ability to choose when and where you want to move out of your parent's home comes with being financially stable. This can also occur if you are not in a secure financial position but want to make a job change that will result in a higher wage in a foreign country. Many OFWs are abroad since minimum wage in the Philippines is not enough to support their families which is the cold hard truth.
3. Adaptability is one of your strengths
Changing careers? Okay. Coming into contact with new people? The equivalent of a piece of cake. You're able to quickly adopt new personas and adjust to unexpected circumstances. Being flexible in this way is crucial when living in a foreign country.
4. You've got travel-ready stuff
You have a knack for carrying only the essentials, and this serves you well while relocating or going on vacation. You have a keen eye for selecting prized possessions to keep and you treat them with great care. Moving to a new country will be a terrific experience for you.
5. You are always moving things around in your house
It's important to switch things up every once in a while. But if you've already done that several times and you still don't feel at home, maybe it's time for a complete change of environment.
Surprisingly, landing a job overseas will strengthen your sense of belonging to and love for my existing community. While working and living in a foreign country, we tend to take a more active interest in our surroundings, become more aware of our surroundings, and take full use of the opportunities presented to us. You may discover that your desire to learn and see new things lingers with you, allowing you to better understand and appreciate your home environment when you return.
6. Clueless about basic life skills
It's a good idea to learn how to cook and clean for yourself by living on your own, so if you have no idea how to do either, it might be time to make the big move.
If you've never left your childhood home, and your parents have always taken care of your every need, you may lack the understanding of essential and basic abilities.
The reality of adulthood is, though, that you'll have to figure out how to accomplish all of these things on your own, and there's no better way to do it than by striking out on your own.
7. You have a strong inclination for others of diverse cultural backgrounds
You're always interested in learning more about the guests at a party who speak a foreign language and culture. You might be curious about the experience of being in that position. Working abroad, like in Dubai or Singapore, should be your best bet since it will help you meet new people from multiple backgrounds and cultures.
8. The search radius for apartments you're interested in is literally global
It's okay; we've all been there. In what way could it possibly be wrong to investigate housing options in a different area? Or any other nation, for that matter.
It might be time for a dose of reality if your daily (social media) consumption consists of several Google street views of residences across the world and longingly perusing your AirBnB bookmarked listings. In all likelihood, you should now physically visit the foreign neighborhood you've been digitally investigating.
Give up daydreaming about living in Spain or London and instead go forward and look for a studio or a room in a shared apartment that suits your needs.
9. You're looking to shake things up
Do you find that every week consists of the same routine? You can't wait for the weekend, so how come it never changes? Clearly, a change of scenery is in need. There is usually that one summer when you go somewhere new and meet a lot of people who end up being influential in your life.
10. You want to develop an international career
This seems like it should go without saying, but some people just don't get it. Working in a foreign country may have a profoundly positive effect on your career and personal life. Aside from the obvious personal benefits, having international experience can also help you land a career in the future. If you can demonstrate to a potential employer that you are willing to take risks, like relocating to a different nation, you will have a leg up on the competition. This demonstrates bravery and will improve your cultural awareness and communication abilities.
11. Your Parent-Child bond is highly toxic
If you feel stuck and miserable because of your parents, you may want to consider breaking connections with them and starting your own life abroad.
From being told you aren't putting in enough study time to being informed you're heading down the wrong career route, it may be difficult to feel like you're making progress in your life.
Your self-esteem and mental health both much improved once you moved out. Your relationship with your mom and dad, and other relatives, may be undergoing a totally different set of challenges than yours.
But no matter what difficulties you're facing, spending time in a hostile environment may be taxing on your mental health. Its important to seek some distance from continual negativity if at all possible. It might end up being beneficial to your connection with them. In addition to advancing your career, working overseas may be a lot of fun.