You might watch countless of OFW movies or series tackling the not-all-so-rosy life of millions of OFWs abroad, perhaps hear true to life stories of kabayans abroad that are struggling to make ends meet but still managing to send money back to the Philippines for their families.
Also Read: 12 Positive Filipino Traits and Values
Being an OFW is a title that can be an honor and be worn with pride but at most times has negative connotations behind it. Whether you're an OFW or an aspiring OFW, this article will tackle the negative thing about being an OFW and the mindset behind the label.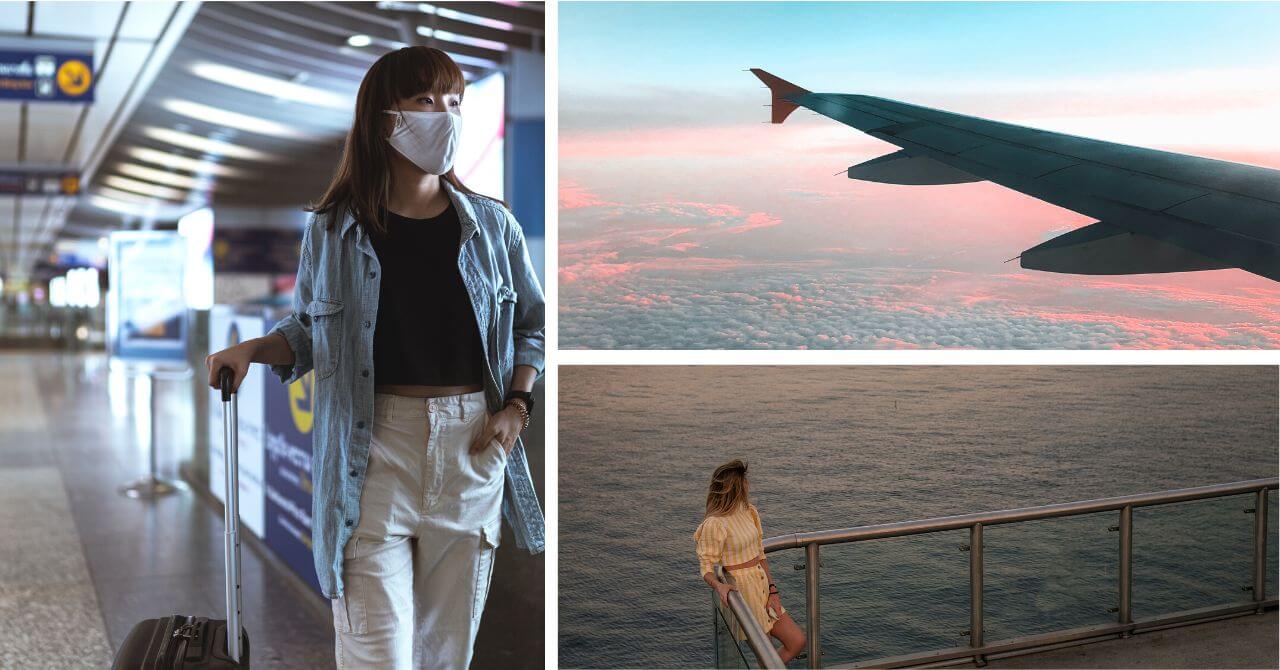 What is the negative OFW Mindset?
You might be thinking, what does an OFW mindset means? there's no actual term to call this type of thinking but its an unspoken mindset most OFWs abroad collectively has that can be self-limiting and destructing in the long run.
Being an OFW is said to being a modern day hero, since choosing to work abroad to work for their families is heroic and not an easy thing to do. Unfortunately, According to Statista there's about 1.83 million overseas workers abroad.
You'll often hear these kind of statements OFW mostly say," Kailangan kong maging OFW kasi ang hirap ng buhay sa Pinas."( I have to work abroad since life in the Philippines is hard). "Ganito nalang ako, OFW", ( I'm only a mere OFW),"Kapag OFW ka, kailangan di ka marunong mahiya," ( If you're an OFW, you can't afford to be shy or timid), "Sinunod ko lang naman yung magulang ko na nag abroad, para makaangat sa buhay." ( I just followed the footsteps of my parents who are OFW, to have a good life. " Ayoko na maging OFW, kaso kailangan. " ( I don't want to be an OFW anymore, but I have no choice) Being an OFW is not an unfortunate circumstance due to how hard life in the Philippines can be.
What makes being an OFW harmful to your mental health is the common OFW mindset that is negative, often self-limiting, bordering to pity, regret, and acceptance of their own fate of being an OFW forever. Not everyone has this kind of perspective in life, but since being an OFW is hard since they have to deal with homesickness or depression, finding the comfort of consoling themselves of being an OFW since they are self-sacrificing at the expense of their own dreams or desires.
There is nothing wrong with being proud of being an OFW, but not being self-aware of the harmful thoughts and self-limiting mindset can kill your full potential; the fact that you're already abroad, whether in Spain or anywhere in the world, shows that you are capable of more. You're already in a place where opportunity exists, and if you missed the chance of recognizing it because you're too caught up in having an OFW mindset, you will never know. Of course, some would take the opportunity to be an OFW to climb the corporate ladder, open a small business, or study abroad.
What can you do if you realize you have the negative OFW mindset?
1. Seek a professional help
Self-limiting beliefs or constantly putting yourself down is a sign that you should seek professional help, whether its because of depression or lack of self-confidence, mental health matters. Being self aware about your thoughts and how it negatively affects your personal development should be taken seriously. Again, having an OFW mindset is not a bad thing, it can be empowering but if left unchecked these type of thoughts can limit you.
2. Read self-help or educational books
If you're fond of reading, you can switch your genre to self-help and educational ones- to help inspire you to be more self-aware, empowered, and be the best version of yourself! Reading books can also be an enjoyable past time to combat homesickness or any form of mental health issues you're facing. If you're keen on being spiritually fed and being wiser- reading spiritual books such as the Bible etc. can help you too!
3. Upskill or enroll in training centres
Another thing you can do to deal with the negative side of OFW mindset is to enroll yourself in short courses, whether you want to learn how to do floristry or do caregiving as a means to learn something new, if not a new venture. Investing in yourself is one way to feel empowered and expand your knowledge, this can also help your future prospects whether you plan to go home in the Philippines or migrate abroad. It never hurt anyone to learn a new thing or two!
4. Find inspiration from your community or online
The internet can be a great source of inspiration; if you're a fan of feel-good stories, finding one in your community or online can help uplift your spirits and inspire you to take your calling. It's okay not to be okay; however, dwelling on sad content or stories will only bring you down and stunt your potential. If you're keen on opening a business, try reading about successful entrepreneurs in your community.
5. Remember that nothing is temporary in life
Regardless of your job title as a caregiver or a manager, you're not forever in that place; if you're unhappy – you can continuously upskill and find opportunities to leverage your career and personal goals for the better. It's good to remember that nothing lasts forever; this may be your season, but one day you will prosper, especially if you do your best and have faith.
6. Practice setting boundaries
Setting boundaries to your harmful thoughts is also one way to curb the adverse effects it will have on you; you can also place boundaries on the media you consume and have a healthy lifestyle that will keep you fit and happy. Having a healthy body will help you thrive and prosper!
If something is not working for you, learn to let go. If you have dreams or goals that only wreak havoc on you and everything around you- it's best to know when to stop. If being an OFW is no longer working out for you, looking for other career options, like being a digital nomad or business owner, might help.
7. Try something new
Last but not least, having a hobby or trying something new can invigorate your life! If you've meant to try that pizza-making classes or enroll in a digital marketing course, do so! Being an OFW is one thing but not your personality and everything about you. So, go on and spread your wings, test the waters, learn, and grow from your experiences. You never know if it will lead to something bigger or more.