Being an OFW abroad can be challenging; sometimes, you have to be creative about dealing with homesickness. What is one of the better ways to do than binge-watch fun movies to make you not dwell on the negative emotions homesickness can bring?
We understand how it feels, and it's okay not to be okay; OFWs all around the world feel the same way; therefore, we have curated our top binge-worthy films to ease the blues away and make you laugh or cry from happiness!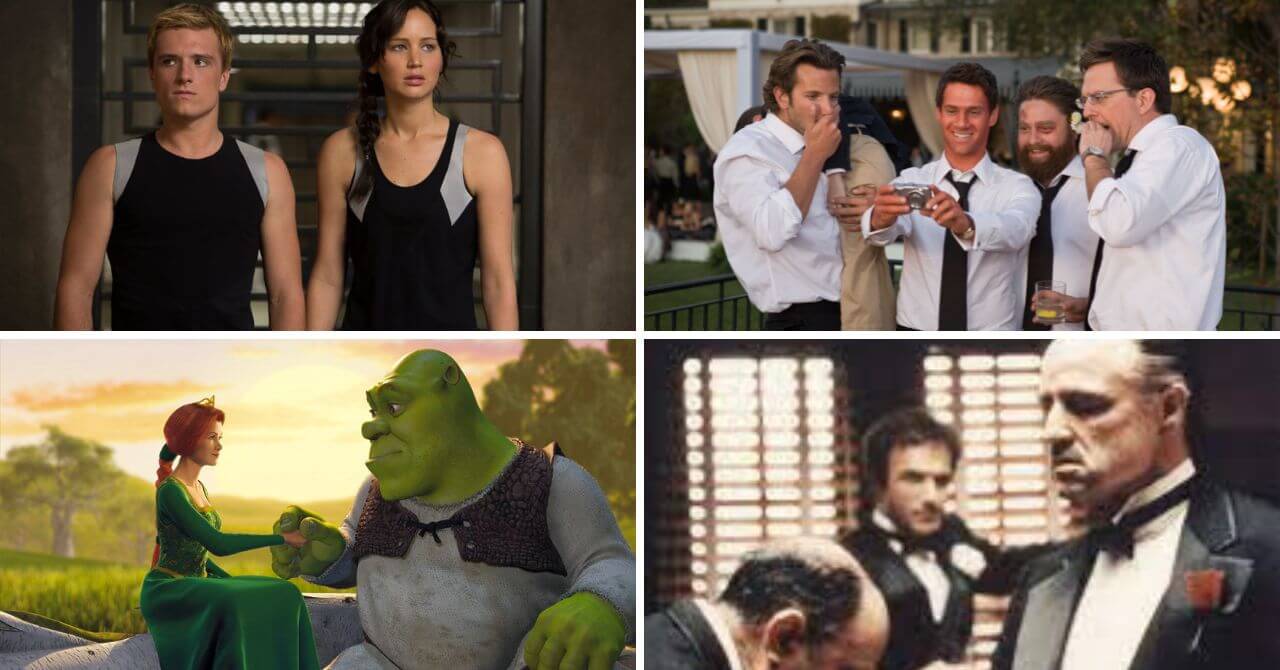 1. Pirates of the Caribbean
If you're in for a pirate-y kind of movie, then you must watch the Disney classic Pirates of the Caribbean by Johnny Depp! Not only its wickedly fun, comedic, and adventurous, but it will make you forget your homesickness since you'll be consumed being seasick from the mishaps and romances in the film.
Not to mention the love story between Elizabeth Swann ( Keira Knightley) and Will Turner ( Orlando Bloom) will make you swoon! The first film, POTC: The Black Pearl, came out in 2003, then you can watch the latest installment of the movie series, which is POTC: Dead men tell no tales, which came out in 2017. You'll be lost in the world of the 17th-century colonial port where the story begins. If you love history, adventure, pirates, and fighting scenes, then this movie installment is right up your alley!
2. Hangover 
Are you getting married soon? or perhaps missing your friends or loved ones back home? Then you can watch the comedic movie trilogy The Hangover, in which a set of friends always have mishaps and challenges after waking up from bachelor parties. You'll laugh at the film's sense of humor, and it will take you from Vegas to Bangkok. It stars Bradley Cooper, Ken Jeong, Zach Galifianakis, and more! This film is a funny take as a cautionary tale of partying too hard during a bachelor party. 
3. Harry Potter
Of course, who wants to avoid binge-watching Harry Potter any time of the year? If you're missing Harry, Hagrid, or Professor Dumbledore and the world of magic and wizardry, then you can always watch the eight-installment movies of Harry Potter. When homesickness hits, all you have to do is cast a spell on your dementors, " Expecto Patronum," and it will be gone! Prepare to immerse yourself in the world of magic, mayhem, and friendship with the Harry Potter movie adaptation if you ever have not yet read the books yet!
4. Marvel Cinematic Universe
If you're in the mood to binge-watch the infinity saga from Iron Man 1 to Avengers endgame just because you feel like it. Here's your sign to do so if you're craving for some action that will pull your heartstrings.
Marvel fans will be happy to binge-watch the Marvel cinematic universe again since it's been a while since the endgame happened, and watching the movies will feel nostalgic and altogether exciting as well!
5. Scream 
If you want a classic horror-comedy that will make you laugh and feel nostalgic, you might binge-watch the iconic Scream movies! This is perfect for those who don't want to watch too scary films but still want to dip their toes in them. 
6. Shrek
If watching animated films is up your alley, look no further than watching Shrek films, from iconic soundtracks to funny dialogues. Who doesn't love Shrek, Princess Fiona, Donkey, and more? Shrek is definitely going to make you feel better anytime homesickness is slowly creeping up on you! If you have kids who are 
7. Before Sunrise
Here's an indie but beloved movie that might make you want to catch a flight to Vienna or any part of Europe, meet someone new and talk about life. If you're up for a sapiosexual-friendly kind of movie yet aesthetically pleasing, then this might be your cup of tea. The simmering chemistry between Ethan Hawke and Julie Delpy is to the roof, and you cannot help but binge-watch to see what happens to their star-crossed lover's story.
8. Johnny English
Spy movies and Rowan Atkinson as its lead spy? Yes, please! watching Johnny English movies will make you forget your worries and be busy laughing and dreaming of going to the UK. If you love Mr. Bean and want to watch something that is still funny and great for the whole family, this should be a part of your movie night list!
9. To all the boys I've loved before
TATBILB is a rom-com movie adaptation about a high school teenager accidentally mailing her secret love letters to her long-time crushes. What mayhem and romantic mishaps could it be? If you're keen on watching the love story between Lara Jean Covey and Peter Kavinsky, then you should definitely watch this if you're a true blue rom-com fanatic!
10. The Hunger Games
Get lost in the world of the dystopian sci-fi movie adaptation of The Hunger Games, where you'll watch the survival story of Katniss Everdeen and her fellow district 12 tributes. Her journey from being an underdog to a prominent leader against the Capitol. It's the kind of movie that will keep you on the edge of your seat.
11. A Very Special Love 
Need a Filipino rom-com film that will make you feel all the kilig and nostalgia? John Lloyd Cruz and Sarah Geronimo's tandem in this Cinderella-like movie will sweep your homesickness off your feet! You'll love the romance and trials of Laida and Miggy that every OFW can also relate to. So if you're ever in an LDR relationship, then you would feel all the feels!
12. The Godfather
If you love to watch another classic film, The Godfather should be on your radar. You can watch the film series and immerse yourself in the world of mobs and crimes. You" be binge-watching one of the greatest films of all time and learning the family dynamic between Al Pacino and his crime family. You'll know why it's one of the most famous films ever since it has iconic lines, great storytelling, and a fantastic cast that will make your watching experience memorable.