Homesickness as an OFW can strike anytime, regardless if you've been abroad for years or just a few weeks. It can be hard to deal with the consuming thoughts of your family home or your beloved pets back home. Homesickness can be dealt with in many ways, one of which is by listening to music. 
You can love pop, reggae, country, OPM, or foreign music. Listening is said to have health benefits; one of them is improving your mood and reducing stress. Being an OFW is never easy, but if you have a good music playlist, then you can feel better, empowered, and ready to face another day, even if you're far from home.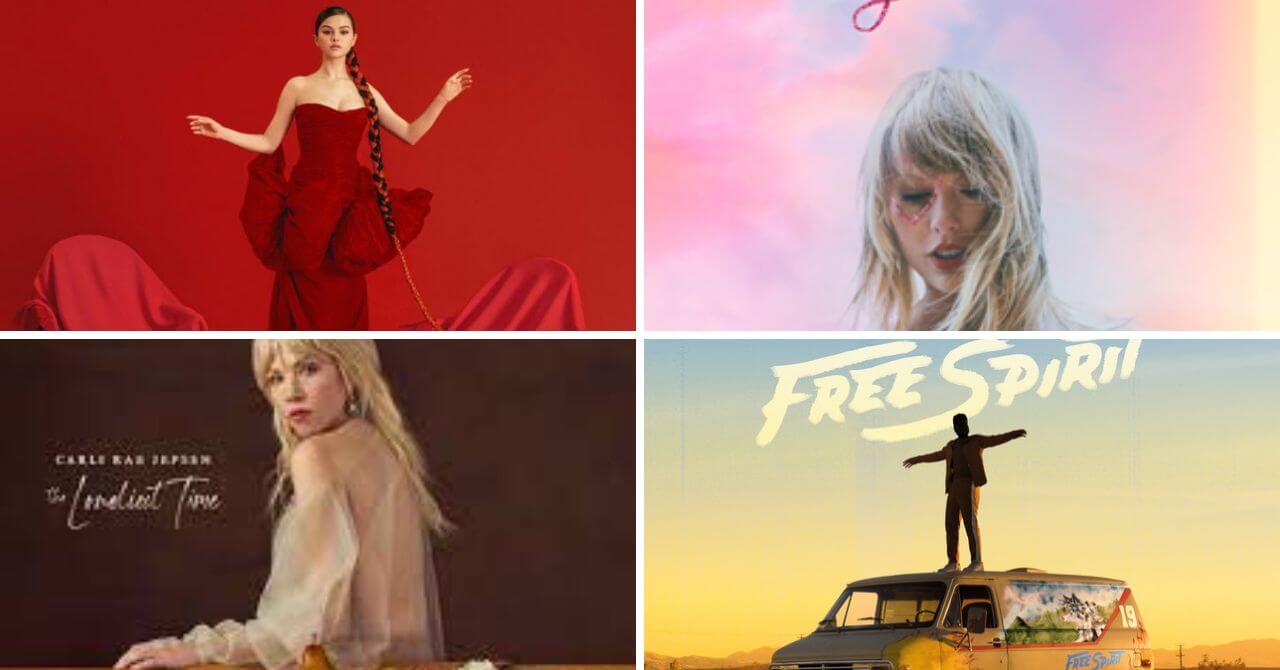 1.The Loneliest Time by Carly Rae Jepsen
Remember the hit song Call Me Maybe during the 2012 era? Yes, Carly Rae Jepsen is back with her sixth studio album to give us bops that will make us dance our homesickness away. If you like synth-pop songs, then you should listen to Carly's new album tracks "Surrender My Heart" and "Joshua Tree ."You'll see why many people in TikTok are obsessed with her sixth album. 
2. The Color Of You by Alina Baraz
Alina Baraz's velvet-like vocals will take you to a different world; her chill mix vibe music will make you feel some type of way. If you're familiar with her collaboration with Khaled with the tracks "Electric" and "Floating," then it's a great introduction to what kind of music she releases. You'll be enticed by her siren-like voice and be lost with the music in her album, The Color Of You, that it'll be hard to entertain the thought of homesickness.
3. Free Spirit by Khalid
Khalid's smooth voice and great music will sweep your feet; no matter how you feel, his music is addictive. It's perfect also for getaways or whenever you feel like life is overwhelming. His album, "Free Album," will uplift your spirit. If you like to listen to pop songs but with an R&B vibe, then you should listen to his tracks "Intro" and Outta My Head ."You'll definitely get out of your consuming thoughts and vibe with his music instead and have a good time.
4. Blue Neighborhood by Troye Sivan
Listen to the OG or the first album of Troye Sivan that made him a pop star, there are just so many nostalgic yet dance-y pop songs in this album that it will be hard not to dance to all of them. You must listen to "Wild" and "Youth" to make you feel alive and happy! This album will make you go back to your teenage phase before adulting hits, such as being an OFW, but it will also encourage you to live your life and have fun in the process.
5. Wasteland, Baby! by Hozier
If you're a big fan of indie music and the cottagecore aesthetic then the second album of Hozier, Wasteland, Baby! It will make you miss simple province life or be inspired to finally start making your cottagecore dream life a reality while you're an OFW. This album is poetic and immersive to folk or indie music that will make you feel happy discovering Hozier's music.
6. Unapologetically by Kelsea Ballerini
If you love country-pop music, and diary-like songs that will make you wear your heart on your sleeves, then you should listen to Kelsea Ballerini's songs. You'll love "Legends", and "In Between." You'll feel a lot of things, such as falling in love, dealing with heartbreak, realizing you're growing up, and more with this album. Kelsea should be on your playlist whenever you're stuck in a rut!
7. Malaya by Moira Dela Torre
Yes, Moira Dela Torre's music is known to make every Filipino ugly cry and confess their gut-wrenching heartbreak experiences online. It's okay not to be okay, and whenever you feel homesick, you can cry your heart out, embrace your humanness, and comfort yourself with the songs of Moira like "Tagpuan", and "Malaya". 
8. Limasawa Street by Ben & Ben
Another OPM album that will make you feel the feels with tracks like "Araw- Araw", and "Pagtingin". You can't help but fall in love all over again whether it's with someone or with life. You'll realize the power of music to uplift your spirit and make you feel at home with their heartfelt lyrics.
9. Revelación by Selena Gomez
Fancy listening or dancing to Spanish pop songs? Then listen to the Spanish EP of Selena Gomez's Revelación. If you're an OFW in Spain, then you'll definitely be loving the music and, at the same time, improving your Spanish. You'll be addicted to "Baila Con Migo", and "De Una Vez." This album is an ode to self-love, healing after a breakup and living life which is an OFW you'll definitely experience when you're abroad.
10. Badlands by Halsey
This album will make you feel all the feels about being an OFW, it's poetic, raunchy, yet grounded in reality. Halsey's songs like "Colors", and "Hold Me Down" will make you appreciate the strength and weaknesses of a human being. Her pop songs in this album will make you dance, cry, reminisce, love, or laugh; it's gonna be a rollercoaster ride but the good kind.
11. Lover by Taylor Swift
Of course, Taylor Swift Lover's album should be your go-to album whenever you feel life is dull. You'll love the tracks "Cruel Summer" and "Lover" since it's one of her best songs in the album to pick you up when you're in a rut. It's the kind of album you should blast whenever you feel not good enough, or your insecurities are eating you at night. Of course, it's different if you prefer to listen to her Midnight's album up all night. Lover is the best album when you want to embrace your soft side and enjoy life to the fullest.
12. After Hours by The Weeknd
If you want to listen to 80s- inspired songs, then you should binge-listen to the tracks of After Hours by The Weeknd. You'll like listening to "Blinding Lights, and "Save Your Tears". You'll know why this is the best album of The Weeknd to date.