Are you one of the people who have the ultimate American dream? Don't worry. It's common among OFWs since there's a huge Filipino community in the US. We have strong ties to the country historically and economically, given that thousands of Filipino nurses and medical practitioners are exported annually. If you're looking for greener pastures that are not just in the US, then you can always look to Spain.
What if I tell you that it is now easier for Filipinos who are planning to migrate to Spain than ever? If you're an OFW already in Spain and working toward that residency, then you're close to achieving your goal of being a Spanish citizen! Of course, there's still countless of paperwork you will need to apply for a Schengen visa, and a lot of processes to go through but fret not since Spain is a country that OFWs or Filipinos dream of migrating to. Here are the top reasons why you should migrate to Spain, ahora mismo!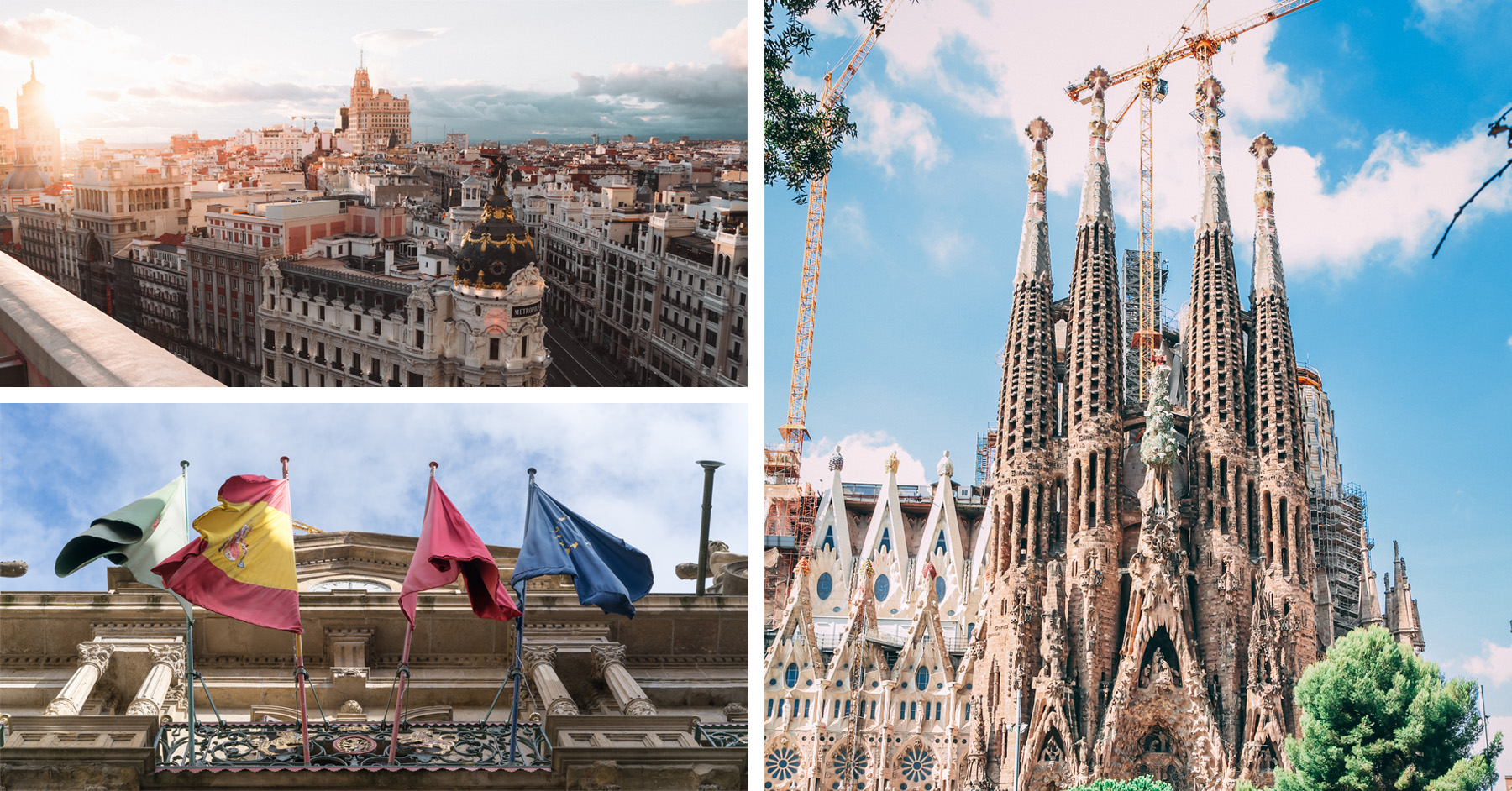 1. Easy for Filipinos to be a resident
If you heard of the news that Bea Alonzo is finally a resident of Spain after acquiring a whopping 500,000 euros apartment in Madrid which making her officially a Madrileña! Of course that kind of money doesn't come easy for OFWs around the world which is why there are other options for Filipinos to be a resident.
Canada is not the only country where you can acquire residency after 5 years; if you're looking for a country with a sunnier disposition, then Spain is the one you're looking for! The candidate must possess a residence visa and be physically present in Spain for at least nine months annually throughout a ten year term. According to the Spanish government's minimum stay policy, anyone born in a former Spanish colony or territory can become a full citizen of Spain in as little as two years.
After two years of uninterrupted residency, you are eligible to submit an application for citizenship. Legal and uninterrupted residency for two years is granted. To proceed, you must successfully complete the following tests: Exams in reading, writing, and speaking the Spanish language at the A2 level of the Common European Framework of Reference for Languages.
2. Filipinos already have a working background in Spanish culture and language
Are you currently obsessed with watching Maria Clara at Ibarra? Then you probably know, based on Philippine history and literature, that our country was colonized by Spain for 333 years which is why Spain highly influences our culture, history, and language. This makes it easier for Filipinos to integrate or immigrate to Spain aside from English-speaking countries as well for greener pastures!
3. Have access to other European countries 
If you're the type of person who always embraces a jetsetter lifestyle and is one of the reasons why you're an OFW or plans to migrate abroad is because you love to explore. Then moving to Spain can help you gain access to other European countries, so you can have that European Instagram aesthetic you've always dreamed of!
It would be easier for you to travel and bring your family with you during the holidays to tour them since Spain is a gateway to different European countries. Whether you're feeling homesick or just want to go on an impulsive trip to another European country you can do so!
4. The highly anticipated digital nomad visa
You've probably heard about the digital nomad visa program Spain is currently working on to encourage freelancers or digital nomads to live and work in Spain, This makes remote working more fun since most Filipinos in the Philippines or abroad are freelancers. For now, there's not yet any formal announcement regarding the finalizing of this initiative since it is still in the works, so you better watch out for any updates, if you're interested in trying on this visa.
5. Common tourist destination for Filipino celebrities
Think about Filipino celebrities holiday destinations, it has always been Spain or Europe in general. If you want to swim in Mallorca, eat delicious Spanish cuisine in Madrid or see the tourist spots in Barcelona, you can probably add Spain to your travel bucket list!
6. Filipinos pursue their study abroad program in Spain
Another common thing Filipinos do to obtain citizenship abroad is apply for a study abroad program to further their studies. This way, it can also help them increase their chances of getting a job abroad and immerse themselves in the city; for those who want to work and live in Spain, it would be better to brush up your skills in Spanish and check what career opportunities you can do in the city.
Studying in Spain can help you have a head start on the city's culture, background, and whether you will fit in or not. It will also improve your credentials if you immerse yourself in your studies. If you're an entrepreneur then studying in Spain can help you have an international edge if you ever plan to set up a business in the city.
7. Plenty of opportunities for Filipinos in Spain
If you're working in hospitality or in an English teaching job, then you're in luck since it's one of the in-demand jobs in Spain! You can check out our list of in-demand jobs in Spain. Keep in mind that it's best to be flexible when migrating to another country, letting go of any expectations and being open to other career paths regardless if you have higher education. Immigrating to another country will make you start from scratch, which can be daunting at first, but if you want to take the risk to grow, go for it!
8. You'll love the laidback yet vibrant lifestyle
Spain is known for its fun and colorful lifestyle, literally home to numerous parties and fun activities, the sunny country of Spain is a hotspot for those who want to have a good time. If you want to enjoy the Spanish culture and traditions, then you should definitely migrate to Spain. If you're also the type who doesn't believe in the hustle culture then Spain should be right up your alley!
9. There is also a strong Filipino community in Spain
You don't have to worry about feeling homesick if you plan to migrate to Spain since you'll meet plenty of Filipinos in the city! Most Filipinos live in the cities of Madrid and Barcelona, so you can choose wisely what cities you plan to live in!