Spain and the Philippines have always had a special relationship. After all, we have been under Spanish rule for more than 300 years. This bond extends towards work opportunities, as over the years, both countries have had memorandums that ensure jobs will always be available for thousands of Filipinos who are qualified and wish to work in Spain.
Also Read: Spain Do's and Don't's
In this article, one such OFW shares what the most common jobs for Filipinos are in Spain. While this list is based only on her own research, it does reflect what is listed among many of the job openings posted in the POEA. If you want to know more about what these jobs are, then read on.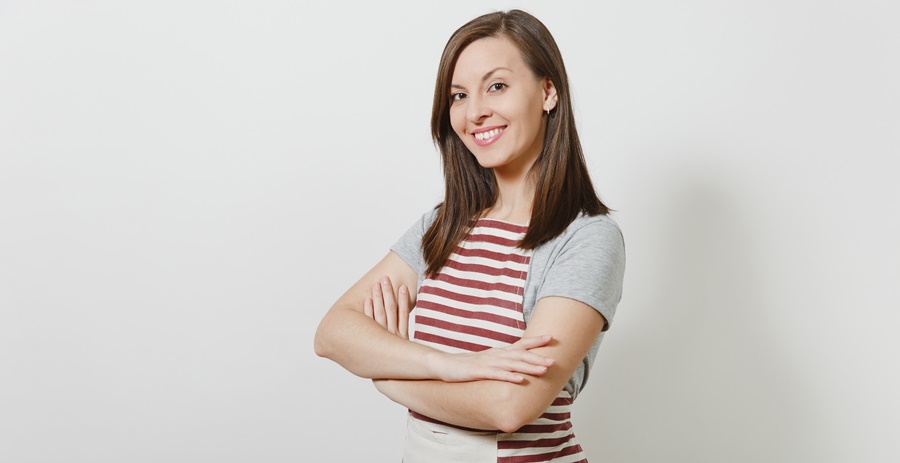 Disclaimer: The information posted here is based on the personal experiences shared by the OFW in the video below. Please let this post serve as a guide only. If you have specific questions, you may ask the OFW by commenting on their video on their accounts.
What are the Most Popular Types of Work in Spain for Filipinos?
As mentioned above, this article is based on a YouTube video from an OFW working in Spain. This video channel's name is Medalla Jimenez. In this video, she talks about what the most common jobs are for Filipinos working in Spain. This was something that many of her YouTube viewers are curious about, and this was something that she was wondering about when she was still in the Philippines.
If you want to watch the full video, you can click on the link below:
According to the vlogger, the following are the most common jobs for Filipinos in Spain:
Housekeeping jobs
Restaurant jobs
Drivers
English Teacher/Tutor
Hotel jobs
Factory workers
Nurse
Cleaners
Office staff
Sales Lady / salesman
The following explains in a bit more detail what these professions are, including subcategories that belong in each job.
1. Housekeeping Jobs / Domestic Helper Jobs
The housekeeping job involves cleaning other people's homes. There are two different kinds of housekeeping jobs in Spain, depending on whether you wish to live in or out of your employer's home. These are:
Externa/externo
Interna/interno
Externa or externo
The most common job of Filipinos is Externa. In Spain, if you are an externa or an externo, you are doing housekeeping jobs. Your work involves household chores. Your responsibilities include:
Doing household chores
Babysitting
As an externa, you are working only for a limited number of hours per day. For example, 8, 10 or 12 hours, or part timers. Externas are not stay in housemaids. They go home to their own houses after work.
Externa refer to women, while externo refer to men doing household chores for a living. Some of the jobs of externo include the following:
Household chores
Gardening
Interna or interno
An interna or interno is opposite of externa or externo. Interna are those that do household chores but they stay inside the home of their employers.
This means that the only time they can really go out of the house is during their day off. In some cases, the day off is during Saturday, which means they have to go back to their employer's house by Sunday, sometimes Monday.
Interno is a term used for male housekeepers staying at home. Internas or internos often have a room that they rent during their days off. They pay this monthly so that they have a place to go to to rest other than the employer's house they are staying in.
2. Restaurant Jobs
This is the second most common job for Filipinos in Spain according to the vlogger. Some of them work as:
Cocinero / cocinera – cooks
Hepe – head of restaurants
Ayudante – helpers in the kitchen.
Lavaplato – dishwashers.
Camarero / camarera – waiter or waitress.
The vlogger said that for washing plates, spoons, forks and other kitchen utensils, the dishwashers don't clean them by hand. Instead, they have a machine for that called a lavavajillas.
3. Drivers
A lot of Filipinos in Spain work as drivers for families or companies.
Here are some of the responsibilities of company drivers:
Transporting company staff safely.
Transporting materials and products to or from the company safely
Ensuring that road travel destinations are made in a safe and efficient way, even if it means rerouting to avoid traffic
Parking company vehicles in the right places to avoid towing.
Report injuries, accidents or any damage to the vehicle.
And so much more.
There are also personal driver job vacancies in Spain. Some potential employees prefer that you know how to speak both English and Spanish. This means that it is to your advantage if you learn Spanish and enhance your English if you wish to improve your chances of getting hired, and this goes out to any profession available in Spain, not just driving.
4. Technicians
As a technician, your role is to look after technical equipment in a company or other establishment. You may also be given practical work in a lab.
So what are the different kinds of technician jobs available in Spain? Well, here are some of them:
Production technician
Lab technician
Service technician
Field technician
Verification technician
Maintenance technician
And so much more.
5. English Teacher / Tutor
Many teachers in the Philippines have found a new home in Spain, working in the same profession that they studied and worked in.
In any given year, it is typically during the months of September or October when the hiring is at its peak. However, if you can't apply during these months then you can try during mid-January as well.
While you can apply during the other months, the demand is not that high. Some Filipinos that arrive in Spain also do other kinds of teaching gigs such as private tutoring.
The main place to teach is the capital city of Madrid, while Bilbao and Barcelona are good places to teach as well.
6. Hotel Jobs / Hospitality
Another common job for Filipinos in Spain is working in hotels or in the hospitality industry. Some of the hotel jobs that Filipinos work in Spain include the following:
Recepcionista – receptionist; one that receives clients at hotels during check-in, among other tasks.
Room boy/room girl – responsible for preparing the hotel rooms by cleaning them, replenishing supplies, among others.
Encargado – duty manager. They are responsible for overseeing daily operations.
7. Factory Workers
The role of factory workers depends on what specific job they are assigned to. Here are some of the duties and responsibilities of a factory worker:
Operating machinery – for example, a factory worker is responsible for feeding products into a production line.
Product sorting and packing – factory workers may do this so that the products are ready to be put into crates for release.
Maintenance and cleaning of workplace – factory workers also need to ensure that the workplace is clean and well maintained. They have to comply with the safety and cleanliness rules and regulations put up by the company they work in.
QC – QC stands for quality control. Factory workers need to know a lot about the products they help produce. Once they see that one of these products do not meet the standards, they have to remove them.
8. Nurse
Especially due to the pandemic, Spain has ramped up on hiring nurses from all over the world. Registered nurses in the Philippines have been given the chance to work in the country.
When the pandemic first started, the country's Ministry of Employment accelerated the creation of work permits for immigrants in Spain that have medical diplomas. These include Filipinos that are nursing graduates but are doing odd jobs while in Spain.
In fact, there are nurses in the Philippines who, after arriving in Spain, worked as babysitters for 2 or more years before they were given this job opportunity to help the country fight the pandemic.
Indeed, the pandemic is an overall curse to the world, but to some, like the Filipino nurses in Spain, it is a way to have more job opportunities aligned to their medical education and experience.
9. Cleaners
Cleaners are known as limpieza in Spain. They are responsible for cleaning buildings, etc. There are lots of professional home cleaning services available in the country, and they are actively hiring as the demand is always high.
10. Office staff
An office staff has several roles. Here are just a few of them:
Make sure that their workplace is neat and tidy
Work together with those in the management to complete tasks
Monitor and maintain equipment in the office, including printers and computers.
Answer phone calls, get the message from these calls, and relay them to those who need to hear.
11. Sales Lady / salesman
A sale person responsibility is to do any of the following:
Greet incoming customers to make them feel at home.
Assist customers in locating the items they need within the store
Check the stocks to see if they are still available
Be knowledgeable enough about the items for sale so they can answer the questions of customers.
Let management know if there are any complaints.
There you have it. These are just some of the most common jobs in Spain, according to the vlogger. If you are interested in going to Spain to work, then any of the above-mentioned jobs might suit your skills.