Remote work or work-from-home was never given serious thought until everyone didn't have a choice but to work remotely. But did you know that there's an industry that's been booming even before "work-from-home" became a thing? Filipino freelance virtual assistant jobs have been around several years back.
Also Read: How to Become an OFW and Work Abroad
In fact, the Philippines has close to 13% of the 8 million virtual assistants on one of the earliest VA platforms launched in the country.  How cool is that? Are you now interested to know why the Philippines has this many digital professionals? Keep reading below to learn more.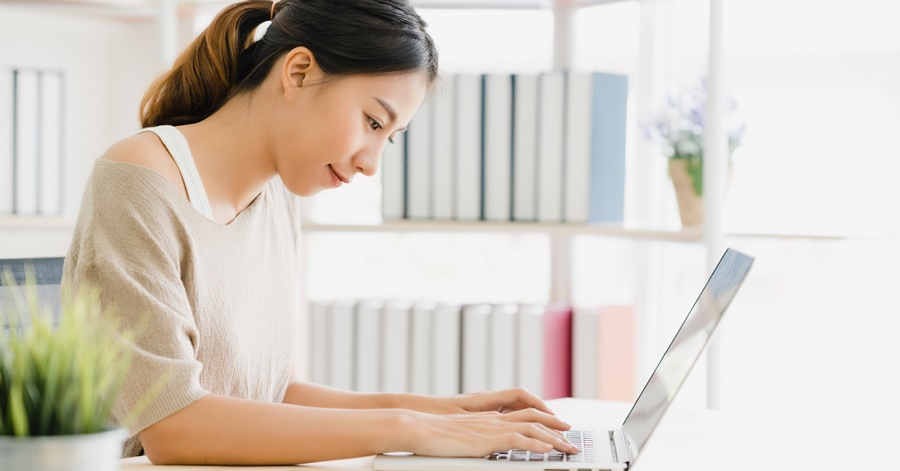 Why Become a Virtual Assistant in the Philippines?
In today's world, businesses can save a lot of money by hiring virtual assistants. These individuals provide their clients with services that can be performed anywhere, and they charge varying rates depending on their skillset and work experience.
The Philippines is a leading player in the global business process outsourcing industry, which is mainly focused on providing Virtual Assistant services. It has been regarded as one of the best places to work due to its impeccable customer service.
Aside from being able to communicate clearly in English, many of these individuals also have the necessary skills to handle VA work in the Philippines.
Being a flourishing industry, many companies and individuals are taking advantage of the opportunities presented by the virtual assistant industry in the Philippines.
What is A Virtual Assistant?
A Virtual Assistant (VA) is an individual with expertise in various fields of web development, graphic design, SEO, web design, inbound and outbound sales, online marketing, and more.
A virtual assistant is a freelance contractor who provides administrative support to clients while working from home. They typically work from their home office and are able to access client's documents remotely.
People working as virtual assistants typically have several years of experience as office managers or administrative assistants. There are new opportunities for virtual assistants who are good at social media, web design, and content management.
Why are Virtual Assistants Sought After Nowadays?
People working as virtual assistants typically have several years of experience as office managers or administrative assistants. There are new opportunities for virtual assistants who are good at social media, web design, and content management.
Due to the rise of virtual assistants, businesses have started adopting this method of keeping costs down. They also benefit from the freedom to work from anywhere, without having to pay the same taxes as a full-time employee.
Since the virtual assistant works remotely, it eliminates the need for a desk or office space. It also allows the assistant to use their own computer equipment and software.
What Are the Duties of Virtual Assistants?
A virtual assistant's duties vary depending on the work that they do. Some tasks, for instance, may involve writing blog posts or conducting clerical tasks. Other tasks may involve organizing travel accommodations and keeping up with social media updates.
This means that whatever a client needs, the virtual assistant should be able to deliver. That said, the more skills you possess, the more valuable you are as a VA. Here are some of the common skills VAs must provide:
Basic Skills
Word Processing skills: Word Processing is typically done by virtual assistants. It includes all the basic tasks of writing and typing. It is also very important that the work is done accurately.
Oral Communication and Writing skills: In a virtual assistant society, it is very common for people to send and receive emails. However, to effectively communicate with clients, one must produce reports, manage emails, and make presentations.
Computer skills: Aside from having the necessary computer skills, one also needs to know the various World Wide Web tools and techniques. This includes Excel and Word programs.
Self-Motivation and Discipline: A virtual assistant must have the discipline and motivation to excel at their tasks. There are times when this can be difficult, as non-work-related activities can distract a virtual assistant from their task.
Quick Thinking and Effective Decision Making: Having the right capabilities to make the right decisions is very important when a client leaves a task that needs to be done immediately. Doing so can help avoid waiting for the client to respond and make the wrong decisions.
Ability to Learn Quickly and Continuously: Being a virtual assistant provides plenty of diversity, and it's important to stay on top of your game every day. Learning daily is the key to staying on top of the game.
But as mentioned, depending on the line of business your client, there may be other 'specialized' skills that they may need over others. Listed below are some of them:
Specialist Skills
Digital Marketing: Digital marketing has become an integral part of businesses, and it has outpaced many traditional marketing methods. As a result, it is now widely considered the most effective way to reach and keep up with the competition.
Amazon Sponsored Ads: This VA is in charge of planning and targeting Amazon's sponsored ads. They also monitor and adjust the ad campaign's strategy to maximize its effectiveness.
Clickfunnels Management: Creating sales funnels for Clickfunnels is a part of this sales professional's job. They help in monitoring and implementing the proper strategies and techniques to maximize sales conversions.
Influencer Outreach: These VAs are responsible for finding the best influencers to partner with and develop attractive offers for them.
Keyword Research and Optimization: Keyword research is a process that involves gathering the most relevant terms and terms to target in your blog posts. This is very important to improve your website's search engine visibility.
Pay Per Click Advertising: Pay-per-click advertising is a digital marketing strategy that involves placing advertisements on various online platforms and networks. Your dedicated digital marketing consultant will be responsible for monitoring and analyzing the effectiveness of the ads.
Promotions Management: promotions management is a process that involves planning and implementing various strategies for increasing sales. This involves carefully tracking and analyzing the data generated by each campaign.
Reputation Management: A reputation management VA is focused on ensuring that your company's brand is perceived positively by existing and prospective customers. They handle various tasks such as monitoring and reducing negative feedback.
SEO Planning and Management: This discipline involves developing effective Search Engine Optimization strategies that are optimized for various websites. VAs are well-equipped to handle the various aspects of this process.
Social Media Management: Social media marketing (SMM) is a flourishing trend in the digital world. It involves monitoring and improving the effectiveness of your social media campaigns. Your social media manager VAs are experts in analyzing and improving the efficiency of your social media platforms.
Content Development – Even with the endless variety of ways to present information, the content will always be king. Having well-written and well-implemented content strategies will always help keep your audience engaged.
Creating content that is relevant to your target audience is also very helpful in building a brand. It can also help boost a website's search engine visibility.
Blog Management: If you're looking to establish a blog that will provide high-quality content and consistent updates, a blog management VA can help. They can also help you create a content calendar, research trending topics, and improve your blog content.
Content and Article Writing: Creating blog articles, web content, and emails are the usual duties of a content writing VA.
Content Marketing: a content marketing VA works with companies to create and distribute content that informs and engages the audience. They do so by developing strategies and implementing content marketing techniques.
Copywriting and Proofreading: copywriting is different from content writing, as it focuses on making sales instead of informing the audience. Having a good VA can help you develop copy that's both effective and interesting.
CRM Automations: A good CRM automation VA can help you identify the parts of your system that can be automated and set up the automation accordingly. They will also test the automation to make sure that everything is working as expected.
eBook Development: Creating and distributing eBooks is very easy if you have the right skills and experience. VAs can help you develop your eBooks without having to do anything except research and designing the layout.
Email Marketing: A marketing VA is a content creator who writes email campaigns to inform and engage customers.
Newsletter Creation: Since newsletters are often sent out regularly, hiring a VA to create one is a good idea. A newsletter creation service can help you create effective and engaging email marketing strategies.
Presentation Development: Presentation development VAs are skilled in developing effective and engaging presentations for various purposes. This includes creating interactive and engaging web and business presentations.
Creative Design – Creative design is much more than just aesthetics. It goes beyond mere visual concepts and includes the process of creating compelling and beautiful visuals that will appeal to both your customers and the brand.
AVC / A+ Development: If you need someone to manage your Amazon account's Enhanced Brand Content, you're looking for an experienced VA who specializes in A+ Development. These VAs are experts in creating a catalogue of marketing and branding content for Amazon. They will help you create a complete list of products and services that will sell on Amazon.
Graphic Design: If you're not sure what type of graphic design work you need, hiring a graphic design VA can help. A graphic design VA can do various graphic design tasks such as website design, print design, digital graphics, and photo editing.
Infographic Development: Infographics are graphic representations of data that can enhance articles or publish them on their own.
Logo Design: Creating a logo is a major part of a company's identity. It would be best if you got it right the first time. Logo design VA can help you craft a logo that's both memorable and attractive to your target audience.
Photo Editing: A good-quality image can improve many things, such as blog articles, product listings, and websites. Having the right photos for your marketing campaign is a must-have.
Print Ad Design: Despite the rise of digital ads, print marketing still works. If you're looking for a print ad design VA to create flyers, banners, and other types of printed marketing collateral, hire them. They'll know how to print the right materials and make them look professional.
Product Image Editing: product image editing is a specialized field of photo editing. These editors make sure that the photos used for your product listings are well-optimized and meet the requirements of any online marketplace.
UI/UX Design: UI/UX Design VA is a process that helps designers create an overall user experience that's good for everyone. They can also conduct market research and analyze the data to improve the overall user experience of their products and services.
Video Editing: Video editing is becoming more prevalent in today's world. With the help of a video editor, you can create stunning and engaging videos for various platforms.
IT Development – The IT industry is a broad term that covers many types of organizations. It refers to all of the technological aspects of an organization. Information Technology refers to all departments and organizations responsible for developing, maintaining, and operating Information Technology systems.
Amazon Store Setup: This service will help you set up and maintain your new Amazon store. It involves setting up product categories, importing product listings, and optimizing the search terms for your initial products.
Content Management System Setup: A content management system (CMS) is a web-based tool that lets your staff easily update and add content to your website. It works seamlessly without any knowledge or expertise in web development.
Google Business Suite Setup: If you're ready to upgrade to a Google Business suite account, hiring an expert VA can help you get started. They can help you set up GSuite for all your users and provide the training and onboarding needed to get started using the platform.
Mail Server Backup & Maintenance: Besides keeping your email communications secure, hiring a VA to maintain and backup your mail server is also a vital step to ensure that your business email system runs smoothly. However, hiring a specialist VA to do multiple tasks may take on too many responsibilities.
Shopify Store Setup & Management: Setting up and managing a Shopify store can be very challenging if done by yourself. However, with the help of a professional Shopify store setup and management VA, you can easily accomplish this task.
Static Website Development: If you need a website that's already built but lacks the necessary advanced capabilities, a web developer VA is the right choice. They can build websites using various platforms such as WordPress, Squarespace, or Wix.
Web Server Setup & Management: This VA specializing in this field can help you set up a web server or start migrating to a different server type. They can also help troubleshoot server issues and provide suggestions on how to improve server performance.
Woocommerce Management: If your website is built on WordPress, you most likely use the Woocommerce plugin. A plugin is a great tool for building an online store. Still, it's also very useful if you want to take advantage of its features and functionalities.
WordPress Site Development: WordPress is a very versatile platform that can be used for creating websites for various purposes. VAs can create WordPress websites for various purposes such as blogging, e-commerce, podcast, and online course websites.
Eligibility
While there are no requirements to becoming a virtual assistant, many people will look for candidates with specialized training. There are a few online schools and community colleges that offer certification for this type of job.
Requirements
You do not need specific education or level of training to become a virtual assistance assistant. Many people start their careers as freelancers or start their businesses.
Although a college degree is not required for virtual assistant work, you may benefit from various courses. Many of these include computer and management training.
The good news is that starting a virtual assistant job doesn't require a huge sum of money. Suppose you have an internet connection and are reading this on a computer. In that case, you already have the minimum to get going. That's all there is to it!
How to Become A Filipino Freelance Virtual Assistant?
You will need to decide which type of business you want to start and what tasks you will need to complete to operate successfully.
Note: Did you know that virtual assistants are considered business people? This is because you will be offering your services to your clients. Thus, you are a service provider – and, in essence, a business.
Here are the five steps to start a home-based Virtual Assistant business:
Stay true to what you can offer.
As a VA, you can do many different tasks, such as writing, email, calendar management, bookkeeping, and more. There is no reason to start spreading yourself too thin, as you will eventually learn more.
Set up your business the right way.
You can start a new business as a sole proprietor without any special setup. This is a fast and easy way to start.
You can also set up an LLC to protect your assets, such as your home. This type of LLC is also beneficial for minimizing liability.
Build your website and establish your digital presence.
If you want to work remotely, you will need to create a website that shows off all of the skills and services you offer.
Your website will help you show what you can do for your potential clients. It will also help establish your business.
While social media is critical to your business, it can also be done in various ways. This list will help you learn where your potential clients are and how to utilize them best.
Connect with like-minded people in your niche.
Working from home can be a lonely job. Some people can help you get through it and support you, no matter how it feels.
Look for Facebook groups and blogs in your niche.
A successful business is built by people who share the same goals and work alongside them to build it.
Do excellent work to keep and get clients. Then repeat.
Being able to make people happy is the biggest asset that you can bring to your business. Doing everything you can to make them happy is the key to being successful.
You don't need a huge following or many clients to be successful as a virtual assistant. Just a few clients will allow you to make a living.
Ask for feedback, and take anything that you can improve upon. Use every positive note as a compliment, and ask them if they can be used as referrals.
This will help you get more clients.
Virtual Assistance Training
As you can expect, training will be an important part of your VA journey. Thus, it's important to invest in the right course (preferably with certification) that will hone your skillset and gain new ones that's suited for the job you wish to get into.
You should know by now that there are many fields where you can work as a virtual assistant. And depending on the field, you will need certain skills to get selected for the role. So you can first start by finding out what skills you need to have for the role you wish to apply for. Do a quick Google search on the role you wish to have as a VA. You can type in keywords like "social media VA", "bookkeeper VA" "VA for the podcast", and so on.
The key is to know what you're actual job description will be BEFORE you sign up for any skills training course – unless, of course, you want a basic (generic) one, which you'll find lots of blogs or YouTube videos for free on the internet.
Also, if you've been laid off from your regular job and would like to get an overview on how to become a VA, you can check out the scholarships offered by Virtualahan for their digital job skills training that's ongoing year-round.  You can join their training if you qualify for their scholarship program.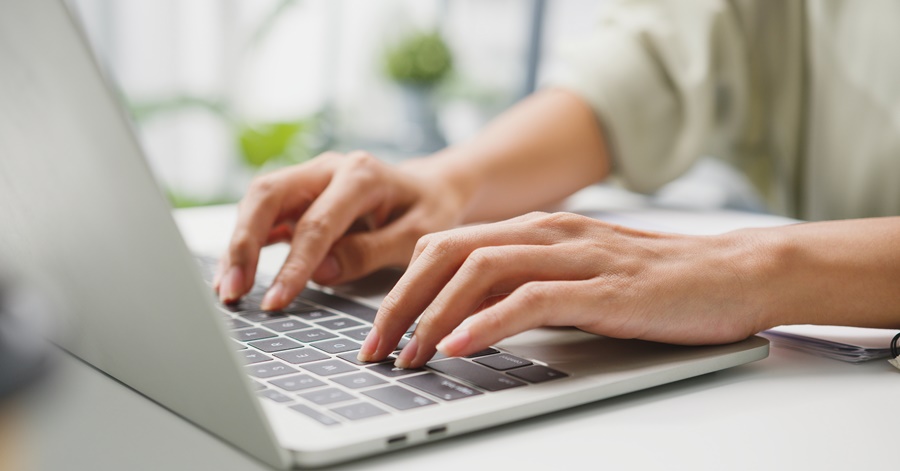 5 Benefits of Working As A Virtual Assistant
Working as a VA offers several benefits that will help you establish this as a possible lifelong career. Listed below are some Pros of becoming a VA:
1. You can be your own boss.
As a virtual assistant, you get to call all the shots. You don't need to worry about impressing anyone or sucking up to a boss.
Do you want to take a day off? It's not going to be a problem anymore.
If you hate working with a client, then it's time to rethink how you treat them. You decide if you want to work with them or not, and then you can decide if you'll ditch a bad client or work with a better one.
Virtual assistants are not employees of a corporation or a department. They do not have the same responsibilities and tasks that employees of that establishment can handle.
As a virtual assistant, you can offer specialized services to help small-scale businesses and entrepreneurs get started. This eliminates the need for people to do random tasks.
2. Ability to Work from Anywhere.
Being a virtual assistant is an exciting job because you can work from anywhere. Not only do you get to work from anywhere, but you also get to work on time and without interruptions.
If you have a laptop and Wi-Fi, you can easily work as a virtual assistant anywhere.
Not only do you get to save money, but you also get to make money doing it while you're at home or traveling.
Not only do you save money on gas, but you also get to earn while you're away from home. This is a huge perk for busy individuals, such as working moms and dads.
3. Choose What Services to Offer.
If you're worried about becoming a virtual assistant who will dish out blog posts or update Twitter feeds, don't panic.
Instead of focusing on a few tasks that you hate, list down the tasks that you like and then plan on which ones to improve on. This will allow you to focus on what you love doing.
4. Gain Access to Unlimited Earning Potential.
You can make a living as a virtual assistant by setting your own rates and finding clients who are willing to pay what you deserve.
Instead of working for a set hourly wage, you now work for the income that you want to receive.
It doesn't mean that you need to work long hours to get a good wage. Instead, it means that you can do more and get paid more.
Many virtual assistants work towards the goal of being able to provide the same high-quality work to their clients at a fast and efficient level.
There are many virtual assistants who make several figures a year just by working remotely. This is a huge advantage for working from home.
As you scale up, you'll be able to work faster and more efficiently while raising your rates. This potential is far greater than what you'd ever get in a 9-5 job.
5. Low Start-Up Costs
You don't need expensive software or hardware to get started working as a virtual assistant.
While it's possible to provide various tools depending on the services that you offer, there are some tools that are more useful for long-term use.
This is not necessary when starting out. Take some time and figure out how to structure your business so that it can be more efficient.
6 Challenges of Becoming a Virtual Assistant
Aside from having benefits, there are also some cons to becoming a virtual assistant. Here are some of the challenges that Virtual Assistants face:
1. Finding Your First Clients Can Be A Struggle
Finding the first paying customers is the hardest part of starting a new business.
As a new virtual assistant, finding the first clients is hard. You will also need to work hard to establish a strong portfolio and customer testimonials.
Even after becoming a pro, the need for that hustle still remains. You'll still need to work hard to get noticed and attract potential clients.
Even if you're not an experienced VA, it's possible to start somewhere and still find work. It's also possible to get into a rhythm and work towards a goal.
2. Get Ready to Face a lot of Distractions
Working from home is a lot of people's dreams, but for some, it can be very challenging. If you're looking to do this job to make sure that you can be home with your kids during the day, then this is great! You'll constantly feel a pull to yourself as you struggle to balance work and childcare duties. It can also be very difficult to work when you know that Netflix is just a click away.
It's hard to work from home when your family and friends don't understand what you do. Also, if you always have park play dates on the weekends, they might not understand why you have to work during these times. Finding the motivation to resist the temptation to distraction and focus entirely on work is incredibly important for success.
3. Working Can Feel Lonely Day-in and Day-out
If you're used to being in an office, it might be hard to adjust to working as a virtual assistant.
Most people who work as virtual assistants are introverted individuals who often need to interact with others every day. This job can be challenging for people with limited time and skills.
If you are a people person who craves personal interaction, then this adjustment can be a big one.
Instead of focusing on the work itself, try taking on other social activities that can improve your social interaction. For instance, going to a Starbucks to work may be ideal for getting in touch with a social network.
See if there are other ways to get that personal interaction that you deserve.
4. Setting borders between work and personal life.
There's something to be said about leaving work behind.
Working outside the home is also a lot easier to manage. It allows you to focus on what matters most to you, and it lets you work on projects that are important to you.
Some people who work from home often find it hard to stop working. The idea that working more than a living is too much to resist can take a toll on their quality of life.
Even if you don't work every day, it can be hard to maintain a level of relaxation when you constantly think about work. You might feel guilty if you take time to enjoy a relaxing activity, such as watching a movie.
Working from home can be harder to do, but it's important to keep it in mind. If you're working from home, it's important to keep it in mind.
Being guilty of taking time off from work is not an excuse to not feeling productive. It's a skill that will help you feel rejuvenated and ready to work on it.
5. Running a business involves a lot of moving parts.
As a freelance virtual assistant, it's likely that you'll be expected to handle a variety of tasks that a real business owner would typically do.
You also need to keep track of all project tasks, especially if you work with multiple clients. It's important that you keep all of your tasks and projects accounted for. If it's something that you're not used to, it may require adjustment. Not being organized can quickly turn into a disaster. Fortunately, there are tools and programs that can help you get organized.
6. There may not be any employee benefits
As a freelancer, you don't get the perks that are typically offered by a company. Instead, you pay for these out of your own pocket.
You do not get paid vacation time or days off. If you work from home, you do need to figure out how to get compensated for lost wages.
Most of the time, these issues are minor problems, as virtual assistants make far more money than they used to.
Most people agree that working as a virtual assistant is far better than being a traditional job. It's a great work option that can be done from home, and there are a few challenging aspects to consider.
Steps On How to Become A Virtual Assistant
Step 1: Identify the services you wish to offer
Take the time to reflect on your skills, weaknesses, and strengths. This is the time to ask yourself if you are great at a certain task/skill/role or not.
Instead of offering too many services, try focusing on a few of your best skills so that you can avoid getting overwhelmed.
It's better to choose one area than to double down on another. For instance, if you want to promote social media, then double down on that area. Still, you also don't want to limit yourself. If you work for a client that may require another service, but you didn't explicitly state that in your resume or pitch, you should also be ready to learn how to get their requests done or accommodate them, at the very least.
Step 2: Determine your rate and pricing structure
Unless you are a full-time virtual assistant, you will most probably need to create and bill customers yourself.
First, you should know that there are several ways you can bill your client:
Hourly rates
Per-project amounts
Monthly retainers
You can charge a flat rate for a project or multiple projects, or base it off of how long it would take to complete the work. This method works for estimating a project's duration, as well as determining the number of hours that you'll charge.
Services offered on a retainer
If you are planning on offering ongoing services, such as virtual assistants, then you can also charge a monthly retainer. This means that the customer is billed at the start of the month and then the work is delivered once the billing cycle has ended.
The biggest factors that affect how much to charge are your skill level and how much you need to make a living.
Step 3: Build your online presence and build interest in your services
The ability to stand out among the thousands of VA's on the internet is going to be the key to your success. To achieve this, you need to establish an online presence.
This is a great way to brand yourself and show off a professional image.
What are The Top Virtual Assistant Companies in the Philippines?
One of the good things about working or at least finding work as a VA is that you don't have to do everything out there. There are several companies you can register with so you can find clients and provide your services right away. Listed below are some of them:
OnlineJobs.ph
With over 250,000 registrations, OnlineJobs.ph is the largest platform for virtual assistants in the Philippines. Aside from being able to hire experienced and skilled individuals, the site also has a huge database that includes thousands of Filipinos.
OVA Virtual
OVA Virtual is a leading virtual assistant service provider in the Philippines that supplies the right VA for every company. With over 10 years of experience, we're confident that we can help you get the right fit.
Pepper Virtual Assistants
Pepper Virtual Assistant is a company that provides virtual assistants in Manila, Philippines. They provide various administrative services such as web design and development, email marketing, and call center.
Remote Workmate
Remote Workmate is a company that promotes the advantages of hiring virtual assistants from the Philippines. They provide a free trial period and various recruitment services.
Task Bullet
Task Bullet is a virtual assistant company that works with businesses in the Philippines. It provides professional help with various tasks such as data entry, payroll, and marketing.
Virtual Coworker
Virtual Coworker is a tech company that has offices in the US and Australia. They have a team of university-educated assistants who can handle various tasks and services, such as lead generation, data entry, marketing, and social media.
Virtual Assistant Talent
John Davern, Jr. founded Virtual Assistant Talent LLC to help busy entrepreneurs and small business owners hire a virtual assistant. The company was established based in California.
Virtual Done Well
Virtual Done Well is a web development firm that offers virtual assistants who can help manage various aspects of your life. Aside from email marketing and web development, they also offer other services such as training.
Virtual Staff Finder
Virtual Staff Finder is a website that provides virtual assistants in the Philippines. They believe that hiring a virtual assistant will allow you to focus on running your business instead of doing mundane work.
GoVirtuals
GoVirtuals is a virtual assistant company founded by Deanna Visperas. She came up with the idea after noticing that many companies in the Philippines don't have the proper resources and culture to hire a skilled and experienced virtual assistant.
Outsourced
Outsourced is a leading virtual assistant company in Australia. It provides flexible and remote work for businesses. Its office in the Philippines is equipped with high-speed internet and modern technology.
The company offers various professional services such as Information Technology, Consulting, Retail, Education, Health, and Engineering.
Bottleneck Virtual Assistants
This company was established in 2006. They specialize in providing virtual assistants for various projects such as email management, social media planning, travel management, graphic design, video editing, and sales support.
TheTeamsHub
TheTeamsHub is a service that enables people to complete various tasks on their own. They can also work seamlessly with their clients by having a team of assistants.
TheTeamsHub also has a team of professionals that can help with any of your technical or time-sensitive tasks. They are also reasonably priced.
Where to Find Virtual Assistant Jobs
There are many types of virtual assistant jobs available in today's job market. Here are some of the bigger job boards you can first check out for a headstart:
1. FlexJobs is a website that enables people to find work-from-home opportunities. It features a variety of flexible work options, including part-time and remote roles.
All job opportunities are carefully checked for frauds before they are approved. This ensures that you are getting legitimate opportunities to make money.
You need to pay a monthly fee to use the service. This is a great feature that gives a 30-day money-back guarantee.
2. Fiverr: You can create an online profile at Fiverr, and it will allow you to apply for jobs that are posted there. However, it won't give you many high-paid gigs.
Creating a great profile will help you get started with creating a few beginner jobs. This step will help you build up experience and skills to be able to apply for better-paid jobs on other platforms.
3. Upwork is a website that enables people to work from anywhere in the world. Unlike Fiverr, it doesn't have a bidding system, which means that it's possible to get a lower rate than you deserve.
This platform can help you launch and manage your virtual assistant career. It can also help you get started quickly and easily.
4. Find clients yourself: Many companies don't want to pay for a website to find VAs. Instead, they prefer to find them through Facebook groups and ask for recommendations.
Be mindful of scammers and always follow the group rules. Be aware of scammers and always check the rules.
Or, if you're a startup entrepreneur or a small company that you admire, email some of your contacts to ask if they're looking for remote help.
Get in touch with other VAs that might be interested in hearing about potential new jobs.
Filipino Freelance Virtual Assistant Salary
Filipinos excel at communicating with clients globally due to their impeccable English. They are also known for their work ethics and integrity.
If you're thinking about starting a job as a virtual assistant, then it's the best move you can make right now. In today's economy, many people are opting out of traditional job roles and are instead working as freelancers.
Salaries, flexible work schedules, and the ability to work from anywhere in the world have raised the number of employees who consider freelancing.
Becoming a virtual assistant means that you can work from anywhere, which means less commute time and less stress. Depending on their skills and salary range, a Virtual Assistant may earn up to $2,200 (Php 111,496) a month. Even though they work remotely, some roles, such as a programmer, can even earn a higher salary. On average, a Filipino virtual assistant earns Php 24,967 per month.
What affects a VA's pay?
Work volume: A virtual assistant will earn more than one if it takes on multiple tasks. If you create a website for a client, make sure that it contains high-quality content and optimized for search engines. It will earn you more if you share it on social media platforms.
Operational Costs: You'll want to consider the cost of working at home and the expenses when you're deciding how much to charge as a virtual assistant.
Some virtual assistant roles require sophisticated equipment such as web design software.
All freelancers need a laptop to work even when they're not at home. They also need an ergonomic chair to allow them to work properly.
You will also have to factor in the high-speed internet, rent, and electricity costs into your recurring expenses.
Skills and Experience: Less skilled VAs are paid less than competent workers due to the training they have to complete. Being a virtual assistant is a great opportunity to learn new skills and expand one's earning potential. There are plenty of online courses that can help you improve and upgrade your skills.
What are Some of the Best Free Virtual Assistant Courses to Get Into?
This set of courses can help you become a virtual assistant and improve your productivity. With over 50 courses, it's sure to help you hone your skills in various areas, such as organizing and managing client schedules, researching, and working with eBay.
This course will help you form a team and lead a virtual team with the right mix of people. It will teach you how to manage conflicts, build trust, and communicate effectively with your virtual team.
This course is focused on digital skills that will help you become a successful virtual assistant. You will learn how to create websites, email newsletters, and social media posts, as well as start a virtual assistant business.
This course features over 20 tools that will help you improve your productivity and life as a virtual assistant. These tools will teach you how to set up accounts and manage various tasks efficiently.
The course covers topics such as task management, communicating better, and effective follow-ups. This course is ideal for students who are new to virtual assistants.
The course covers various topics such as how to become a virtual assistant, identifying clients, and creating a profile. This course also includes various concepts related to social media.
This course covers the various aspects of running a virtual assistant business. It also explains how virtual assistants work, what they do, and how to get paid.
This course will help you start and grow your own virtual assistant business. It will also teach you how to create a unique and successful brand for yourself, as well as how to shortlisting the services that you can offer.
This course will teach you how to hire and train a Virtual Assistant for the eBay dropshipping business. It will also show you where to find a good fit for your existing business.
This course will help you develop the administrative and technical expertise necessary to become an independent contractor. It is designed to give you the confidence to take on projects and manage them yourself.
This course will teach you how to become a virtual assistant and start your own business. It also covers all the necessary steps to get started in this field.
How are Virtual Assistants Paid?
The mode of payment depends on the preference of the business owners and their Filipino Virtual Assistants.
For business owners, transferring money is very minimal. For virtual assistants, it is usually enough to cover their expenses.
Many virtual assistants in the Philippines receive their pay through various payment methods. Some of these include PayPal, Payoneer, Western Union, and Transferwise.
Since there are several ways your client/s will pay you through, it's important that you learn how to set up, receive payment, and cash out your salary before you proceed with conducting your business with any client.
You and your client will decide the best payment methods and options that are right for you.
Remit straight to your local bank. You will need to provide your bank code, address, and bank account number to your client. There are plenty of options when it comes to money transfers in most countries, such as Australia, the US, and the UK. Some of these include MoneyGram, Western Union, and Paypal.
Paypal. This is a widely used method in the Philippines for transferring money to a virtual assistant. It works by transferring the money to the virtual assistant's PayPal account. The transaction time is typically around 2 to 3 days.
Note: If you transfer funds to a VA account, you may be asked to pay for services or goods. This method removes a 5% chunk from your VA's money after you transfer funds.
PayPal Alternatives
Skrill: If you're based in Western Europe, then Skrill (formerly Moneybookers) is an excellent alternative for you.
Payoneer: This is typically around the same as PayPal, with the added benefit of a Mastercard debit or ATM card, for instant fund transfers, which most virtual assistants would appreciate.
Payza: Similar to Payoneer but with a Visa debit/AMEX card.
Through payment terms with the agency or the platform. With many payment terms and options offered by Upwork, Elance, Freelancer, USource, Zirtual, Fancy Hands and many other freelancer hubs, freelancers can easily fund your credit card.
Note: Upwork has improved its protection for fixed-price projects. This is especially true for hourly jobs, which are automatically billed. With this feature, all fixed price jobs are guaranteed payment.
Video: What's Life As A Filipino Freelance Virtual Assistant Like?
This video shared by Onlinejobs.ph is about Joven.   Like most Filipinos, Joven is a family man. He is a husband and father to his family. Joven is different from most of the other men in the world because he can provide for his family without leaving his country or going away for a long time. This is because he works from home. He works as a virtual assistant for a client in the US. He mainly takes care of his son at home. His wife works as a mall employee, so he also helps with the household chores. Despite all that, Joven still has time to play badminton.
Filipinos consider their families as their top priority. It's common for them to live with their parents even after they become married.
It's not rare for Filipinos to work abroad in exchange for providing for their family. In most cases, they miss important life events that they would otherwise attend.
While the benefits of working in the BPO industry are many, it still detaches people from their families. It still takes a toll on our bodies and minds. The rest of the video shows us how working as a  freelance virtual assistant is a sustaining job, even a lucrative option for those who want to get the most ouot of the work-life balance this job offers.
Frequently Asked Questions
Do VAs work on weekends and on holidays?
VAs will work as long as they are required to. They can work on weekends, holidays, or even on US Holidays as long as they are informed in advance.
What schedule do VAs follow?
A VA will most likely follow the American time zone or whichever client's timezone is. Although they are located in the Philippines, their working schedule will not be affected by the time difference.
How quickly should VAs complete projects or tasks?
Professional VAs deliver on time, however, the turnaround time can vary depending on the complexity of the project and the urgency of the tasks. This is where communication will play a critical role.
How do VAs communicate with clients?
VAs can communicate with their clients using various communication tools such as email, telephone, Skype, and screen-sharing. This is something your client will discuss with you before you get started working with them.
What are some tools that I need to get familiar with as a VA?
The rise of the Internet of Things has led to many innovations that help companies cut costs and streamline their operations. One example of this is the virtual assistant, which is a tech-based assistant that works seamlessly from anywhere. Listed below are some categories of tools or software you should look into when you decide to start working as a virtual assistant:
Time Tracking Tools: With in-house payroll employees, the payroll process runs smoothly. Employers usually use software that accountants use to manage the salaries and hourly employees of their company. With many contract employees working in different countries, it can be hard to keep track of their time and payroll. Instead of employees needing to send in time cards, employers invest in time tracking software to monitor their work hours and how they are spending them.

Time Doctor is an all-in-one solution that helps manage time and employee productivity. It works seamlessly across different industries, like insurance companies, banks, and restaurants.

Business Apps & File Sharing/Storage: When it comes to sharing and storing files, it's important that you choose the right virtual assistant app for your team.

Google Workspace (previously known as G Suite) is one of the most widely used apps in the world. G Suite is very easy to use, and its tools make it easy to collaborate. Not to mention, they're usually used by everyone.
Dropbox is known for its robust File-sharing capabilities. With a business account, you can easily create and share documents and videos all in the cloud. Dropbox is a great choice for small businesses, as it's reasonably priced and it's also optimized for enterprises.

Social Media:

Buffer is a social media manager that brings all of your Facebook, Twitter, and Instagram profiles into one place. Instead of having to log in to different social media platforms to manage all of your profiles, you can now connect them to Buffer. With multiple people managing your account, it's easier to keep track of all your data in one place.
Hootsuite is a social media scheduling tool that works seamlessly with different social media platforms. Its Inbox feature lets your assistant respond to and track messages sent from your social media followers. With advanced team collaboration features, you can assign specific tasks to each member of your team and monitor their work. You can also use the Hootsuite Academy to help develop and implement virtual assistants.
Final Thoughts
Being a virtual assistant is a great way to work from home. VAs help business owners complete critical tasks, such as responding to emails and social media marketing. The key is to create a foundation that includes a compelling resume and professional social media accounts. This will help you establish goals and plan for the future. With the help of a few freelancing platforms, apply for remote work positions on websites such as the ones listed in this guide. Good luck!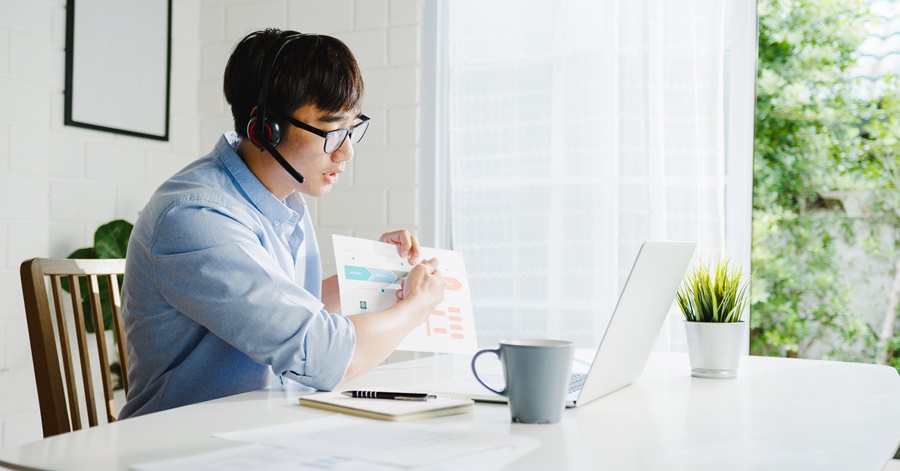 READ NEXT: What are the Best TESDA Courses to Study for Work Abroad?