If you check your social media, you would normally be greeted with either two things: bad news and tons of free/paid online training courses. There's no doubt that the future of most jobs will see a portion or the entirety of them going digital. Now that people are staying home to fight COVID-19, new opportunities also begin to flourish online.
The world has gotten smaller because of technology and digitalization, and this is most true when it comes to the state of work, as well. Many businesses are transitioning to employing talents from all around the world with the skills needed in their industry. 

Virtualahan Offers Scholarships for Displaced Workers Due to ECQ/COVID-19
So where can we get the skills to become employable? There are two ways: through your education and years of experience in a specific role or type of job or skills training.
If there's one good thing that the pandemic has taught us, it's that we need to think ahead and to be ready to adjust according to the situation. 
As global economies have closed, many types of jobs were affected, leaving nearly half of the global workforce with limited or without any source of income for months and even more to come, according to the United Nations.
The situation has also left hundreds and thousands of overseas Filipino workers packing their bags and going back home to their families in the Philippines. Uncertainty remains high as to whether or not they could ever go back abroad or find a job in the Philippines, where the number of unemployed adults has already surpassed 7.3 million back in April, as per the Philippine Statistics Authority.
Given this dire situation, the future of repatriated OFWs in the Philippines remains uncertain as the government struggles to provide relief to millions of people living in poverty. 
What Can Be Done?
During these challenging times, social enterprises assert themselves to provide much-needed support to the government. In social media, you would also find community leaders and businesses offering resources and services to aid those who need them the most. 
And for the Davao-based social enterprise, Virtualahan, it's by providing scholarships for workers who lost their jobs due to ECQ/COVID-19 to join their online job skills training. 
Aside from displaced workers, Virtualahan offers 100% scholarships to:
persons with disabilities, 

solo parents,

out of school youth,

indigenous people,

former prisoners, and

recovering drug addicts 
The 7-week training program will equip scholars with the technical and soft skills to work in the "gig economy", or jobs offered for workers with the (digital) skills to complete a task or a project through the use of the Internet.
The courses included in the 7-week training are: 
Social media marketing and management

Graphics Design using Canva

Video Editing using Camtasia

E-Commerce Training (Amazon and E-bay Management and Listing)

Search Engine Optimization

Virtual Writing (Content Writing/Copy Writing)

Email Marketing

Lead Generation

Google Applications Training

Tools and Installations Training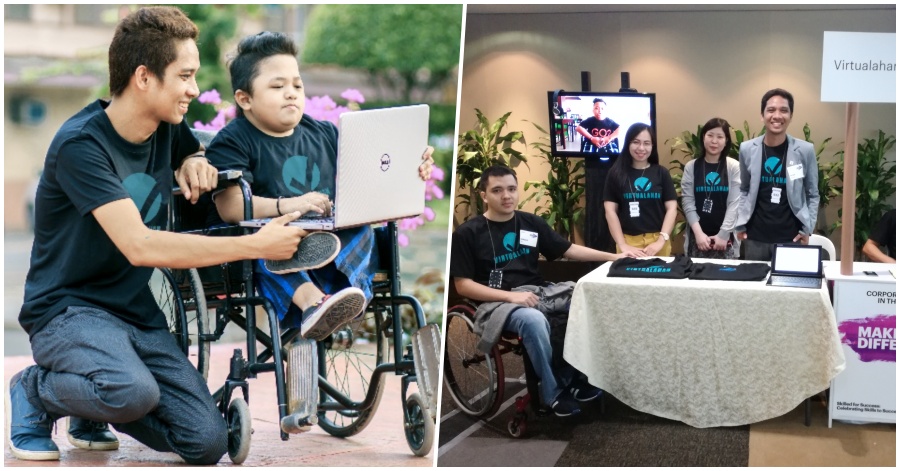 On top of the 7-week technical skills training, Virtualahan also provides 1-year access to well-being sessions, three months of employment support and job coaching, and lifetime access to the Virtualahan community and network.  
If you are interested in applying for a scholarship with Virtualahan, visit www.virtualahan.com/enroll or send them a message via their Facebook page for the complete details.
ALSO READ:  How to Apply for OWWA Scholarship Program for Dependents of OFWs