Hong Kong is only less than 2 hours travel time from the Philippines that's why this is usually a preferred first destination to travel abroad for plenty of Filipino tourists. The official name is Hong Kong Special Administrative Region of the People's Republic of China, and this is a former British colony.
Hong Kong has a dense but vibrant urban district and is considered as a major financial hub and port in Asia. There are plenty of OFWs who seek opportunities in skilled worker industries, particularly as household workers. Even so, there are other working professionals who seek jobs in this region of China. Below are the companies that have posted their job vacancies in Hong Kong this month. Please check and go through each link for reference on the positions that you can apply.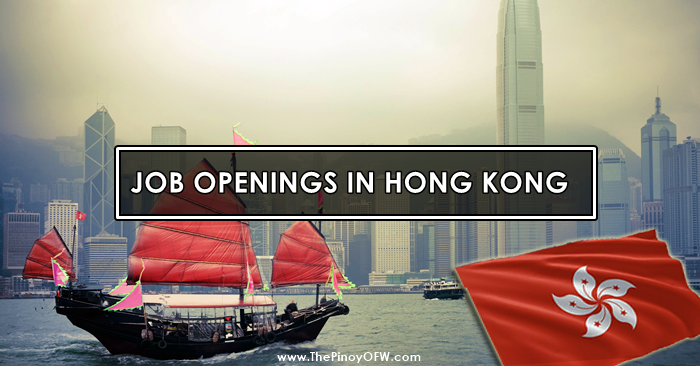 Jobs for OFWs and Expats in Hong Kong
Disclaimer: Please be advised that we are not a recruitment agency. We are listing these jobs on a monthly basis to provide updated information so you can apply directly to each company. The links you click will lead you to the official websites of these companies where you can directly apply and fill out your information.
In order for you to view what are the open positions, you simply need to check which company you are interested to work in and click the company to be redirected to the vacancies of that particular company:
Take note of the above mentioned data from these companies. We hope that you find the list helpful as we are trying to update this page on a monthly basis. Please also make sure that you are qualified for the job that you fancy because it is a waste of time if you do not minimum requirements even if you submit your resume. Good luck in applying for available jobs in HK!