There are plenty of Filipinas who go out of the country and work as domestic helpers to earn money for their families back in the Philippines. No matter how hard it is to be away from their family, many still choose the OFW way in the hope of having a better life in the future.
A recent documentary has been made which showcases the journey of a Filipina who went to Hong Kong to work as a caregiver. The title of the documentary is "YAYA" which is directed by Justin Cheung together with his six former film students. Cheung is the eldest son of a well-known director in Hong Kong, Alfred Cheung Kin-ting. Cheung is a graduate of New York University and has already collaborated with his father in different films and projects.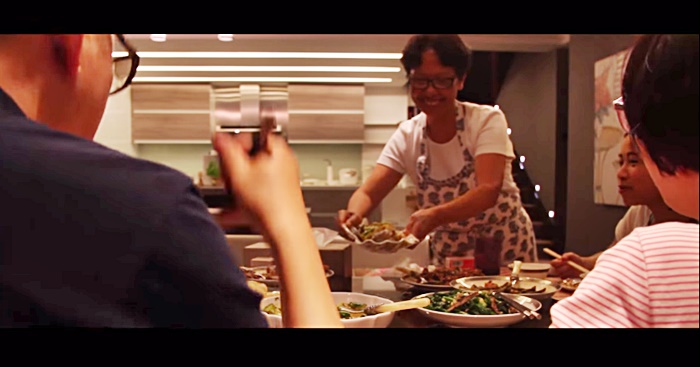 screengrab from Yaya Documentary | YouTube
Filipino "Yaya" Documentary Film by Justin Cheung
"YAYA" is a product of learning about the life of Justin Cheung's Filipino maid who he calls "Auntie Tessie".  The video showcases Aunti Tessie's life from the day she left her family in the Philippines up to the time she became a caregiver in Hong Kong. It is a 45 minute video and is produced with the help of crowd sourcing that raised a total of $150,000.
Cheung went to the Philippines together with his Auntie Tessie and spent time with her. Cheung said he was inspired to do the documentary after spending his time with his Auntie Tessie in the Philippines. "I will never look at her or the domestic helpers in Hong Kong the same way again. If you don't think they are the secret engine of the Hong Kong economy, they are definitely heroes to their families back home," Cheung said.
Yaya Documentary Trailer
You can watch the trailer on YouTube, just search "Yaya Documentary" channel. Better yet, check out the video below:
This documentary film is life changing for Auntie Tessie. Most of the people will realize that the OFWs are the true heroes of the country and to their family as well.
The said film's screening dates are expected to be posted on their FB page:  www.facebook. com/yayadocumentary.