Have you ever wondered what it's like to live and work in another country? Are you thinking about going abroad in search of "greener pastures," and also to support your family while exploring a different culture? If your answer is yes, then keep on reading, because this article will talk about how to become an OFW.
Many Filipinos try their luck abroad with the idea of providing a better future for their families in the Philippines. However, before making that big decision, remember that going abroad is a big step and involves careful planning.
Also Read: OFW Meaning: What it Means to be an Overseas Filipino Worker
Even if you may think that you have found a job in the best countries available for OFWs, you still need to be cautious. You do not want to end up like some of our kababayans who become victims of human trafficking, get a job they did not apply for, or end up with an employer and job contract they don't agree with.
It is important that you equip yourself with the knowledge of the country where you are planning to work and its culture. It is also a must that you are aware of your rights as an employee in that country. Becoming an OFW involves a lot of sacrifices, hard work, patience, and guts.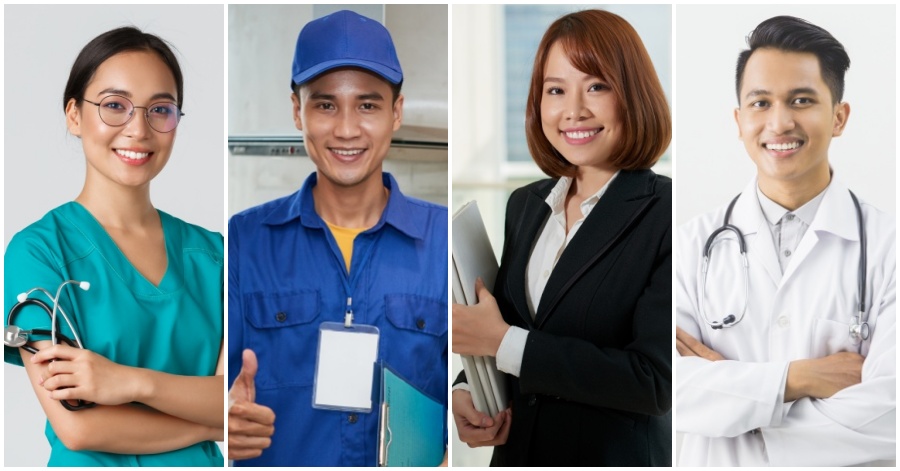 OFW Meaning
The term OFW stands for "overseas Filipino worker." It refers to a Filipino who is residing outside the Philippines for a limited period of employment. It may also apply to Filipinos who are living and working in another country as permanent residents.
What is an OFW?
An OFW is someone who works outside the Philippines. He or she has an employment contract abroad for a specific period.
As of 2019, there are more than 12 million OFWs all over the world. A huge number of male OFWs are based in the Middle East, working in construction, mining and oil-related industries. Meanwhile, there is a huge number of female OFWs working as domestic helpers in Southeast and East Asia.
Still, there are numerous Filipinos deployed in other places around the world, with jobs in healthcare, manufacturing, education, hospitality, tourism, information technology, and many other fields.
Ways to Get Hired as an OFW
To put it plainly, there are two basic ways to become an OFW: legally, and illegally. Let's talk about the legal process first.
Getting hired as an OFW is legal if it goes through the Philippine Overseas Employment Administration (POEA). This is the Philippine government entity that oversees the deployment of Filipinos abroad. The hiring of OFWs is done through private recruitment agencies licensed by this entity. Recruitment agencies provide assistance to applicants, including the preparation of paperwork and other requirements, while the POEA ensures that all parties follow the legal process.
In contrast, here are some examples of what is considered an "illegal" recruitment process:
You enter a foreign country as a tourist, with a tourist visa, with the intention of finding a job.
You enter a foreign country as an on-the-job trainee, athlete, or "seminar" participant, but with the intention of staying illegally and finding work.
You are enticed to submit documents via mail or a misleading advertisement, only to find that it is an illegal recruitment agency or a scam.
You make a "backdoor" exit through an airport or seaport in the Philippines, in order to go abroad and work.
These are just some of the situations that are considered illegal. In particular, there are many Filipinos going abroad on tourist visas, but with the intention of finding jobs instead. Although this actually happens a lot, keep in mind that it is still against the law and poses serious risks.

Why Do Filipinos Want to Work as an OFW?
Filipinos decide to go abroad for a variety of reasons. Here are some of the most common ones:
1. Unemployment in the Philippines
Being unemployed in the Philippines is one of the main reasons why Filipinos want to work as an OFW. The unemployment rate in the Philippines is high, and many people are struggling to find work. Additionally, working as an OFW provides opportunities to earn more money than what is possible in the Philippines. This is especially true for OFWs who work in countries with a high cost of living. For example, an OFW working in Dubai can earn enough money to support their family in the Philippines and also save for their own future.
2. Higher salary and benefits
Let's face it… Who wouldn't want to earn a higher salary, especially if a person is the breadwinner and needs to support a growing family? Better wages and incentive packages are part of the main reasons why many Pinoys go abroad. Some countries even offer tax-free income and other benefits, making it easier for OFWs to save more and send higher remittances to their loved ones in the Philippines.
3. Better career opportunities
While there are many excellent schools in the Philippines, it is a known fact that most college and university graduates find it hard to land good-paying jobs in the country. This could be attributed to job mismatch, or simply lack of opportunities. In any case, many Filipinos eventually decide to seek "greener pastures" abroad, where they find higher-paying jobs and greater opportunities for career development.
4. Job insecurity
In relation to #2, quite a huge number of workers in the Philippines are getting hired on a contractual basis and earning the minimum wage only. Compared to a contract-based job abroad, where they can earn a higher salary (plus benefits) for doing the same job – it's no surprise that most Pinoys would opt for the latter.
5. Advancements in technology
In the past, OFWs had to contend with receiving letters or voice tapes from their loved ones in the Philippines. Making an international call was quite expensive back then. These days, however, the Internet has made it possible to communicate easily, and at more affordable costs. Hence, homesick OFWs can communicate with their loved ones back home every day through video calls, voice chat, and other means.
Aside from these reasons, family pressure, the rising costs of commodities, and greater financial security abroad are other key deciding factors for many OFWs.
Where to Find Jobs Abroad
Where can you find overseas job opportunities? Here are some places to begin with:
1. Family and friends
If you have a family member or friend who is already working abroad, you can ask them about their experiences. What are the job opportunities in their host country? Which agency did they go to? How did they prepare their requirements for going abroad? How is the standard and cost of living in their host country? You can also ask them for tips on job interviews, medical exams, and other related matters.
2. Online job search
There are many websites where you can search for overseas jobs. Among the most popular ones are Indeed.com, Jobstreet.com, SeamanJobsite, and WorkAbroad.ph. Through these sites, you can look for job openings from the comfort of home, with just a few clicks on the computer! You can even "refine" your search by selecting the location (city, country), job category (based on specific position or industry), job type (full time, part-time, homebased, etc.), and other relevant parameters.
3. Philippine Overseas Employment Administration
As cited earlier, the Philippine Overseas Employment Administration (POEA) is the main agency of the Philippine government that is responsible for the deployment of Filipinos abroad. Among other functions, it grants licenses to recruitment agencies. Whether you are looking for a job online or through a friend/family member, make sure that the company or agency involved is recognized by the POEA. (Note: The POEA is now replaced by the Department of Migrant Workers Office or DMW)
List of Philippine Government Agencies to Get a Job Abroad
To ensure a trouble-free overseas job placement, make sure that you apply through government entities and agencies recognized by the Philippine government. Specifically, this involves applying through POEA's Government Placement Branch, or through a recruitment agency licensed by the POEA.
1. POEA's Government Placement Branch (GBP)
The GBP is an in-house recruitment and job placement facility of the POEA. Basically, it involves "government to government" hiring, wherein the Philippine government signs an agreement with another country regarding the hiring of Filipino workers.
One example is the Israeli government, which is looking for Filipino caregivers to be deployed in Israel. Based on an agreement between the two countries, the POEA has begun accepting an initial 500-700 applicants, which will undergo assessment and training. Since it's a government initiative, the applicants don't need to pay any placement fees. What's more, they can be assured that the whole process is legal, and that they will be placed with a good employer in Israel.
2. POEA-licensed Recruitment Agency
If you decide to apply through a recruitment agency, be sure that it is accredited or licensed by the POEA. You can do this by checking the list of POEA-accredited agencies in this link.
Only POEA has the authority to approve and grant licenses to recruitment agencies. Notably, these agencies can be classified as "land-based" and "manning agencies."
Land-based agency. As the term suggests, this kind of agency is licensed by the POEA to recruit Filipino workers for land-based jobs. The agency recruits in behalf of a foreign employer.
Manning agency. This type of agency is licensed by the POEA to hire Filipino seafarers to man or board international ships, cargo ships, and other maritime vessels.
4 Reasons Why it's Better to Get Hired via Accredited PH Agencies
Getting hired through an accredited recruitment agency is of the utmost importance. Here are some reasons why this is the best and wisest choice for every OFW:
1. Accredited agencies offer a variety of options.
Typically, a reputable recruitment agency is connected with not just one, but several companies abroad. Hence, they have access to a variety of job opportunities, which is beneficial to both the employer and the potential employee.
2. Agencies serve as a capable "middleman."
As the "middleman," accredited agencies can match applicants with the best jobs based on their qualifications. At the same time, they can help companies hire the best employees who are suitable for the job.
3. Agencies help make the process easier.
By assisting with the interviews, evaluation of applicants, and documentary requirements, agencies are able to make thing easier for both parties. While the agencies focus on the recruitment process, the employer and potential employee can focus on other important matters, such as relocation, adjustment, and getting ready for the job itself.
4. Agencies help ensure that everything is done legally.
Keep in mind that overseas employment involves different cultures, different sets of laws, and protocols that must be followed. Recruitment agencies are knowledgeable in these things, so you can be assured that as you prepare to go abroad, everything is being done legally. This will certainly help you avoid legal problems and issues in the future.
10 Tips on How to Avoid Illegal Recruitment
Applying through a licensed agency is a must, and you should avoid illegal recruitment agencies at all costs. Here's how you can avoid illegal recruitment, based on tips shared by the POEA:
Again, check if the agency is duly licensed by the POEA through this link. If it's not in the list, then think twice about getting involved with that agency!
Do not deal with an agency without job orders.
Do not deal with someone who is not an authorized representative of the agency. Always ask for his/her company ID, and call the office if, indeed, this person is an official employee.
Likewise, do not deal with fixers. You will not only end up spending more, but you could get into legal trouble as well.
Do not make any transactions outside the address of the agency. Likewise, make sure that the agency's actual location matches its registered address.
Do not pay the placement fee unless you have a valid job contract and official receipt. Always ask for original copies of documents and receipts!
Typically, the placement fee is equal to one-month salary (documentation and processing costs not included). Make sure that you do not pay more than the allowed amount.
Do not fall for advertisements (printed or online) that promise overseas jobs and processing of papers, in exchange for a fee. Again, make sure that you are dealing only with an official representative of a licensed agency!
Similarly, do not deal with a travel agency or training centre that promises overseas employment.
Do not accept a tourist visa, since you should have a working visa instead. If you are given a tourist visa, the "agency" is most likely a scam!
Requirements to Work Abroad as an OFW
The requirements may vary depending on the job and location, although here are some general requirements that you should always have prepared if you want to be an OFW:
2 x 2 photograph
Passport (valid for at least 6 months)
Birth certificate (issued by Philippine Statistics Authority)
Diploma (high school or college)
Transcript of Records (TOR)
Resume or Curriculum Vitae (CV)
Certificate of employment (from former employers)
Employer contract / Job contract
NBI clearance
Marriage contract (if applicable)
Professional license (if applicable)
Certificates (e.g. training certificates, board certificates, etc.)

Step-by-Step Process to Get a Job Abroad
Now that you have an idea of the requirements, let's take a look at the actual steps involved in becoming an OFW. Again, the procedure may vary depending on the type of job and location, but these are the general steps that you can expect to go through:
1. Attend the Pre-Employment Orientation Seminar (PEOS).
As the title suggests, this is a pre-employment seminar that can help you determine if becoming an OFW is something that you would really like to pursue.
2. Connect with a recruitment agency.
Getting in touch a with a POEA-licensed recruitment is an important step. They can provide assistance with the preparation of requirements, documents, and other matters. They can also help ensure that every step you will go through is legally sound.
3. Prepare the necessary documents.
As cited earlier, you will need to prepare documents such as your passport, birth certificate, TOR, NBI clearance, employment certificates, and other requirements. Be sure to take the time to obtain these documents from your school, previous employers, and the agencies concerned.
4. Undergo screenings and interviews.
Part of the recruitment process are screenings and interviews, depending on the job you're applying for. During these activities, you will be evaluated and assessed to see if you're the best person for the job. At the same time, you will also be informed more about the job offer and related details.
5. Undergo medical tests and other assessments.
Of course, being fit to work is an important part of becoming an OFW. If you are chosen for the job, you will be asked to undergo medical tests in an accredited medical clinic. Likewise, you may be asked to undergo other assessments (e.g. TESDA testing centres), to help ensure that you are knowledgeable and skilled for the job.
6. Signing of the employment contract.
As soon as you've passed the medical tests and assessments, it's time for contract-signing. During this stage, the terms and conditions of the employment contract will be discussed. Be sure to read the entire document — and ask questions if there is anything you don't understand – before you signing the contract. This will save you a lot of hassle and problems in the future.
7. Pay the required fees.
Here are some of the basic fees involved as you prepare to work abroad:
POEA processing fee – USD 100
Overseas Workers Welfare Administration (OWWA) membership contribution – USD 25
PhilHealth contribution – PHP 4,200+ yearly (depending on salary)
Pag-IBIG contribution – PHP 1,200 yearly
NOTE: Please check the POEA, OWWA, PhilHealth, and Pag-IBIG official websites for the latest amounts and contribution schedules.
8. Attend the Pre-departure Orientation Seminar (PDOS)
This is a mandatory, day-long seminar that every OFW is required to attend. During this seminar, you will be informed about the rules, regulations, and laws in your destination. You will also learn about the country's customs, traditions, how you should behave, and other concerns.
9. Submission of requirements to POEA and other agencies.
At this stage, the recruitment agency will submit your requirements (including the PDOS training certificate) to POEA. Upon approval, POEA will issue your Overseas Employment Certificate (OEC), along with an e-receipt of your payments. Be sure to make copies of all your documents and receipts for safe-keeping.
Aside from POEA, the agency will also be submitting your documents to other agencies for processing. These include the foreign embassy concerned (e.g. UAE Embassy if you'll be working in Dubai or Abu Dhabi) for the issuance of visas; the Department of Foreign Affairs (DFA) for documents that many need authentication and translation (e.g. job contract is written in Arabic); and the airline company for the advanced booking of tickets.
10. Validation and departure at the airport.
With everything done, it's almost time for your departure! At the airport, you will be asked to present your OEC and e-receipt to the POEA Labor Assistance Center (LAC) as well as the Bureau of Immigration (BI) for validation. This step confirms that you, being an OFW, shall be exempted from the terminal fee and travel tax.
11. Start working abroad.
Congratulations! You are now an OFW. Be sure to do your best, and to stay in touch with your recruitment agency so that you will have a trouble-free stay in your host country.
6 Tips to Getting Hired as an OFW
How can you boost your chances of getting hired as an OFW? Here are some tried-and-tested tips for getting hired as an overseas worker:
1. Create a simple yet impressive resume.
Your resume is the very first thing that prospective employers will see, so make sure that it stands out! This doesn't mean you have to use colourful paper and elaborate graphics. Keep it simple, clear, and readable. Include your full name, contact details, educational background, work experience, skills, seminars attended, and other relevant information. If your profession involves creative works (e.g. written articles, graphic designs, etc.), don't forget to include a portfolio with samples as well.
Be sure to highlight your achievements. If you graduated with honours, go ahead and mention that. If you have received a special award or took part in a significant cause, you can include that as well. You don't have to mention every little detail — brief highlights should be enough. The idea is to present your skills, competence, and what you are able to do for the company.
2. Include a cover letter.
When you submit your resume, don't forget to include a cover letter. The letter signifies your intention (i.e. to apply for a specific job position), while giving a quick overview of who you are, where you graduated, and what your particular skills are.
3. Check, and double check, your documents.
Before submitting your resume, cover letter, and other documents, be sure to check for errors in spelling, grammar, and other details. A well-written document is a sign of professionalism, and it is bound to make a good impression on the recruiter and/or prospective employer.
4. Research about the company.
It's always a good idea to find out more about the company  — their vision and mission, locations, number of employees, etc. After all, you will be dedicating your time and expertise to them, if you get hired. Moreover, if the subject comes up during the interview, and you are able to express your knowledge about the company, it's bound to make a good impression as well.
5. Apply for more than one job.
Keep in mind that you're not the only applicant — there are hundreds, if not thousands — of other job-seekers. Hence, it's only wise to have more than one option. Submit your resume to several recruiters/companies, see which ones work out, and choose the best option for you.
6. Post your resume online.
There are websites that are dedicated to job-related matters, such as LinkedIn, Jobstreet.com, and other platforms. Simply sign up for an account (which is usually free), edit your profile, and upload your resume. The great thing about job sites is that they are frequented by recruiters and companies, too. Through these platforms, you can search for jobs and submit applications. On the other hand, recruiters can also contact you directly, if they think you're a potential candidate.
Do I Need to Have a College Degree to Become an OFW?
Many people are wondering if you really need a college or university degree to work overseas. The answer to this question is no, not necessarily. There are jobs that require a high school diploma only. Still, having a college degree is a huge plus. You have greater opportunities to land high-paying jobs if you have a college degree, not to mention greater chances for promotion.
How Much Does an OFW Earn?
The answer to this question depends on your profession, and even for the same job, the salary varies among different countries. In any case, it's best to ask around. Ask your OFW relatives and friends about their jobs and salaries. Ask them about their monthly expenses as well.
Keep in mind that the cost of living in other countries is usually higher than in the Philippines. Even if the salary is higher, but the cost of living is extremely high, too — then consider if going abroad is "worth  it," or if you are likely to earn the same amount by staying in the country.
In any case, here are some figures based on WorkAbroad.ph's 2018 Overseas Jobs and Salary Report, which presents the top-paying jobs for OFWs and where to find them:
PHP 81,000 – Ship Engineer (USA)
PHP 78,000 – Chef (USA)
PHP 77,000 – Bosun (USA)
PHP 76,000 – Ship Officer (USA)
PHP 70,000 – Dentist (Middle East)
PHP 68,000 – Doctor, Seaman (Middle East, USA)
PHP 66,000 – Electro-Technical, Officer (USA)
PHP 66,000 – Marketing/Business Manager, Teacher (Asia-Pacific)
PHP 66,000 – Nurse, Dental Assistant, Engineer (Middle East)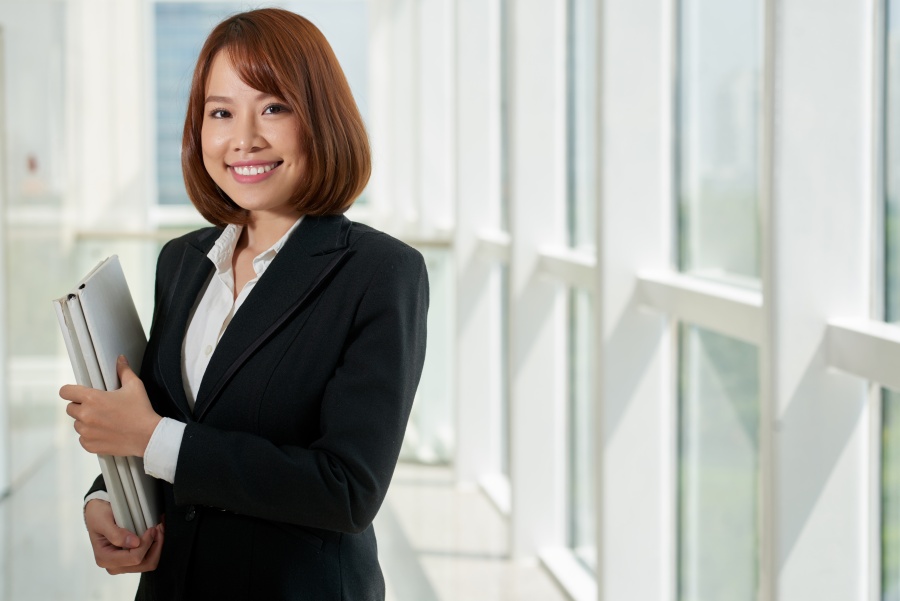 Warnings / Reminders Before Working as an OFW
As many OFWs are likely to tell you, living and working abroad is not easy. You need to be prepared not just physically, but also mentally and emotionally. You should also know about the laws and customs of the country you're going to. Here's a list of some important reminders:
1. Strive to learn your host country's language.
Thanks to the bilingual (and now multilingual) education in the Philippines, most Filipinos are adept in speaking English, which is used around the world. If you are going to a country where English is predominantly used, then you shouldn't have any problems with communication.
Still, it would also be a great idea to learn your host country's language, especially if you will be working with colleagues who are locals/citizens of that country. If you're in Japan, for example, being able to speak even basic Japanese would enable you to communicate more effectively.
2. Be respectful of the country's laws, practices, and traditions.
In Middle East countries, being aware and respectful of Islamic Law, even if you are a non-Muslim, is extremely important. There are rules to be followed regarding dress code, male-female relationships, and social behaviour. These rules may seem rather strict, especially if they are not the same as in the Philippines. However, don't forget that you are a "visitor" who is staying in a foreign country — and following the rules is an absolute must. The same goes for other countries, anywhere in the world.
3. Do follow your employment contract.
To avoid any legal problems, be sure to follow your employment contract to the dot. You signed and agreed to it, after all! Remember that a contract is binding, and must be followed by both parties — in this case, you and your employer.
4. Do not carry, use, or sell drugs, firearms, and other prohibited items.
Certain items (e.g. drugs, firearms) are prohibited and/or restricted in most countries. It goes without saying that carrying, using, and selling such items are illegal and involve serious consequences, such as jail time, fines, and deportation. Always remain vigilant! Don't accept packages from anyone, not even from family or friends, unless you have checked what's inside.
5. Learn to manage your finances.
As cited earlier, the cost of living abroad tends to be higher than in the Philippines. And so, learning how to manage your finances is a must. Strive to live within your means; avoid spending more than you can make. In addition, avoid getting into debt, and be wary of "get rich quick" scams. Be careful at all times, and think before you spend/invest!
How to Become a Successful OFW?
Now that you have a better idea of the requirements and procedure on applying as an OFW, let's take a look at the bigger picture… and talk more about how you can become a successful one.
Here are some tips on how to become a successful overseas worker:
1. Set clear and specific goals.
What are your goals as an OFW? To build a house, start a business, support your kids' education? How many years do you plan to work abroad? What is your target schedule for achieving  your goals? It's always a good idea to think about these things, and to put them on paper, such as a journal. You can even share these with your family, so that everyone can work together!
2. Consider the costs.
Just like in any business, you need "capital" and a budget plan to become an OFW. This includes placements fees, the cost of preparing and processing documents, and other expenses. You also need to consider your target savings, remittances, and the cost of living in your host country. This requires research and preparation, and of course, some initial "investment" on your part. The important thing is to make a detailed budget plan so that everything will run smoothly.
3. Make education a priority.
If you are a parent, make your children's education a priority. We all know that school tuition, particularly in private schools and colleges, can be expensive — so saving for your kids' tuition is important. On the other hand, if you are single, consider getting further education (e.g. graduate studies, diploma courses, short courses, etc.), since this could come in handy in the future. And besides, learning is fun! Gaining new knowledge and skills is a worthy goal at any age!
4. Start your own business.
Unless you are planning to become a permanent resident or a citizen abroad, being an OFW is only temporary. The day will come for you to retire and go back to the Philippines "for good." If you've saved enough money for retirement, great! But what if you haven't? Consider starting a business — even a small one — to help sustain your daily needs. Another good idea would be to build apartments, which could help you earn passive income in the long run.
5. Remind your family about financial concerns.
Some people (relatives included) seem to think that OFWs are rich and overflowing with money; they expect you to keep on sending remittances, while they spend it on various things! Now, don't be shy to tell them that you are working hard to support the family, and that you need everyone's cooperation. Inform them about your goals, for yourself as well as the whole family. Remind them to be responsible when it comes to money matters, and strive to gain their support!
6. Get insured.
Getting insured is important these days, especially if you are the breadwinner. This includes continuing your government contributions (e.g. PhilHealth, SSS, Pag-IBIG), as well as getting health insurance, life insurance, and education plans for your children, for example. You never know what the future loads, so it always helps to be prepared!
List of Government Agencies Every OFW Should Know
So far, we have mentioned about the role of the Philippine Overseas Employment Administration in the deployment of OFWs and accreditation of recruitment agencies. Aside from the POEA, here are several other government agencies that every OFW should know about:
1. Department of Foreign Affairs (DFA)
The Department of Foreign Affairs is the main entity that handles passport issuance and visa information. In addition, the DFA's main goals include the following:
Enhancement of national security;
Protection of territorial integrity and national sovereignty;
Participation in sustaining development and enhancing the country's competitive edge;
Protection of the rights and promotion of the welfare of Filipinos overseas;
Mobilization of overseas Filipinos as partners in national development; and
Promotion of international understanding of Philippine culture for mutually-beneficial relations with other countries.
2. Department of Labor and Employment (DOLE)
The Department of Labor and Employment is tasked with formulating policies, implementing programs and services, and serving as the policy-coordinating arm of the Philippine Executive Branch with regard to labor and employment. One of its primary tasks is to uphold and enforce the provisions of the Labor Code.
Notably, DOLE envisions "every Filipino worker to attain full, decent, and productive employment." Correspondingly, its mission is "to promote gainful employment opportunities, develop human resources, protect workers and promote their welfare, and maintain industrial peace."
Cases such as late or non-payment of salaries, breach of contracts, and other concerns are usually brought up with DOLE. These cases may involve workers inside and outside the Philippines.
Learn more about DOLE here – DOLE: What You Need to Know about Department of Labor and Employment
3. Maritime Industry Authority (MARINA)
The Maritime Industry Authority is an agency under the Philippine Department of Transportation (DOTr). It is primarily responsible for developing, promoting, and regulating the maritime industry in the country, including the deployment of Filipino seafarers.
4. Overseas Workers Welfare Administration (OWWA)
Initially established in 1977 as the Welfare and Training Fund for Overseas Workers, the Overseas Workers Welfare Administration is an agency of the Philippine Department of Labor and Employment. Among its main responsibilities are the following:
Protecting the interests of OFWs and their families;
Provision of social security and cultural services; and
Assistance in employment, remittances, and legal matters.
Also Read: How to Verify OWWA Membership Status Online
5. Pag-IBIG Overseas Program (POP)
The Pag-IBIG Overseas Program is basically a savings program that aims to provide OFWs, immigrants, naturalized citizens the opportunity to avail of housing loans, save money for the future, and other services.
6. Philippine Health Insurance Corporation (PhilHealth)
Established in 1995, the Philippine Health Insurance Corporation aims to implement universal health coverage in the Philippines, specifically to "ensure a sustainable health insurance program for all." It includes direct contributors and indirect contributors, as follows:
Direct Contributors
Employees with formal employment
Kasambahays
Self-earning individuals
Overseas Filipino Workers
Filipinos living abroad and those with dual citizenship
Indirect Contributors
Senior citizens
Persons with disabilities
Indigents identified by the Department of Social Welfare and Development (DSWD)
Beneficiaries of the Pantawid Pamilyang Pilipino Program (4Ps)
Learn more about Philhealth here – Philhealth: What You Need to Know about Philippine Health Insurance Corporation
7. Social Security System (SSS)
The Social Security System is a social insurance program catering to Filipino workers (including OFWs) in the private, professional, and informal sectors. Aside from offering lifetime monthly pension upon a member's retirement, the SSS also provides these programs and services: maternity benefits, sickness benefits, calamity loans, salary loans, death and funeral benefits.
Learn more about SSS here – SSS: What You Need to Know about the Social Security System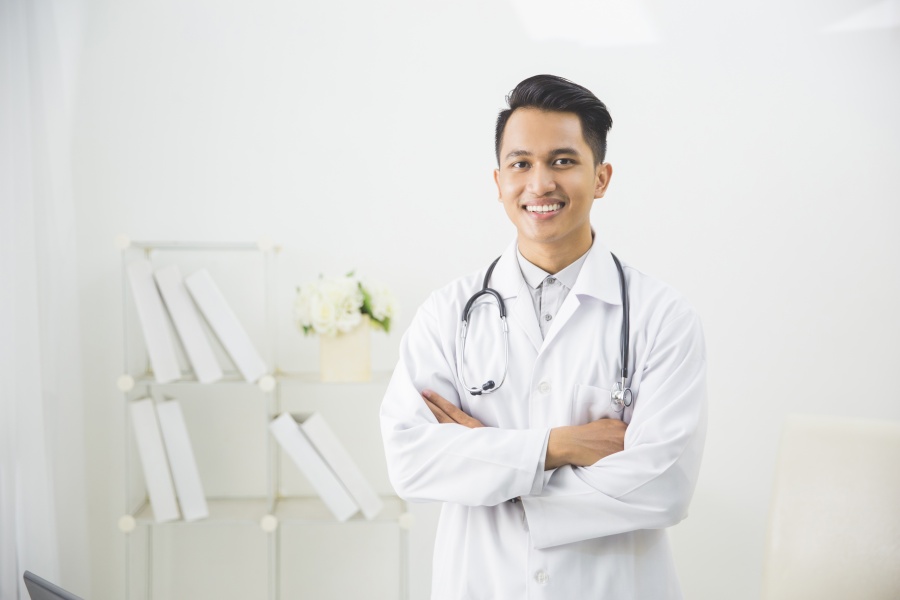 Summary
In this article, we talked about the general requirements and procedures to become an OFW. We also emphasized the importance of going through the legal process (i.e. applying through POEA or POEA-licensed agencies) and shared some tips on how to avoid illegal recruitment. Likewise, we gave some pointers on how you can find overseas jobs as well as how you can boost your chances of getting hired as an OFW.
In addition, we mentioned some key figures, particularly the top-paying jobs for OFWs and where to find them. We hope that this would give you a better idea of what to expect, with regard to money matters. We also stated that the cost of living abroad tends to be higher – a key factor to consider, especially if you are keen on saving and making wise investments in the long run.
We hope that this article would serve as your guide in deciding and planning to be an OFW. Again, we reiterate that living and working abroad is not easy, and it certainly involves some risks. Nevertheless, many of our kababayans have become successful abroad, flourishing in their careers while building a good life for their families back home. For those of you who are planning to become OFWs, we sincerely wish you the best of luck in all your endeavors!