Overseas Workers Welfare Administration (OWWA),  formerly known as Welfare and Training Fund for Overseas Workers, is an attached agency of the Department of Labor and Employment (DOLE) and a membership institution meant to protect and promote the welfare of Overseas Filipino Workers (OFWs) and their dependents.
Also Read: Understanding OWWA Membership and Benefits
This national government agency is meant to safeguard the welfare of OFWs in all stages of migration: pre-departure, on-site, and upon arrival.  With over 31 overseas posts in 27 countries, it also has regional presence in seventeen regions of the country, making it accessible for OFWs in distress. OWWA provides awareness, and clarify expectations, and gives out basic language training for first-timers. The agency also helps returning OFW reintegrate with hosts of livelihood training and programs upon their return.
How can I check the status of my OWWA Membership?
Typically valid for two years, an OWWA membership's validity can be determined by checking the date on the Overseas Employment Certificate (OEC) or the OWWA Balik-Manggagawa Slip. If the membership date is not more than two years, then the membership is still valid along with the benefits that come with it.
Another option would be by downloading the free OWWA Mobile App through Google Play for Android-operated smartphones or App Store for iOS devices. The app contains the member's information including the name , birth date, passport number, employment contract information, OWWA membership status, payment history, and member beneficiaries. It also comes with a list of member benefits, membership renewal option, and OWWA contact information.
Information available on the app can also be accessed online, if a smartphone is not available.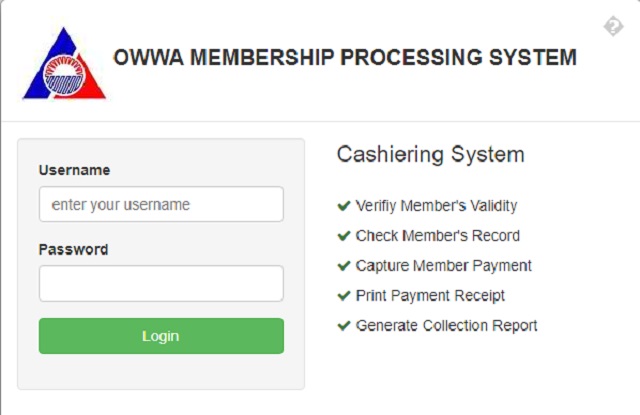 For those who prefer to do it offline, they may visit any Philippine Overseas Labor Office (POLO-OWWA) if already working abroad or go to the nearest OWWA Regional Welfare Office in the Philippines.
How to renew my OWWA Membership?
If the OWWA membership has expired but the OFW is still under active contract, then renewal can be done through the following methods:
Online: Online renewal of OWWA membership can be done via the OWWA website or OWWA Mobile App. Going via the Online Application Form for OWWA OFW e-Card can be done too.
Abroad: If the OFW is abroad, visiting the nearest POLO-OWWA office to your location is advised.
In the Philippines – The nearest OWWA Regional Welfare Office or the satellite offices of OWWA located in various areas including POEA Ortigas, NAIA Terminal 1, 2, and 3, Trinoma, and Duty Free Fiesta also offers renewal services.
Reminder: Please do not forget to renew your membership. It is a minimal fee of around USD 25 per 2 years (depending on your employment contract). If you renew your membership, you can take advantage and maximize your claims should you need assistance in the future. It's good to get the maximum benefits available depending on your situation and you'll be able to do that if you keep your account active.
Video: OWWA Mobile App Online
Below are the services available when you access the OWWA Mobile App
Access your OWWA membership profile
Latest employment contract record
Check the status of your OWWA membership
You can renew your OWWA Membership online
Pay OWWA membership via "Member Online Payment System" by Landbank-Bancnet
Access OWWA payment history
Access Beneficiary Data, OWWA Programs and Services, Frequently Asked Questions, OFW Helpline, Directory of Local and Overseas OWWA offices
View digital passport
Here's a video of how you can access your OWWA member profile via mobile app:
OWWA Membership Benefits
There are many programs and benefits available for OWWA members. That is why it is important to keep your membership active. Some of the benefits include Social Benefits, Education Scholarship & Training, Livelihood Assistance and Welfare Programs.
Check out the video below which showcases a summary of the available programs you can take advantage by being an active member: