Kabayan! Did you know that you can now easily and conveniently monitor your OWWA-related transactions and status via the OWWA Mobile App? That's correct! Much of what you need to process related to your OWWA membership can now be done on mobile – at the touch of your fingertips!
Also Read: How to Verify OWWA Membership Status Online
As an OFW, one of the memberships you need to keep an eye on is your OWWA membership. Not only is this one of the requirements for working abroad, but there are several benefits you can enjoy as an OWWA member. To know how you can take advantage of these benefits by first registering in the OWWA mobile app, then keep reading the rest of this guide.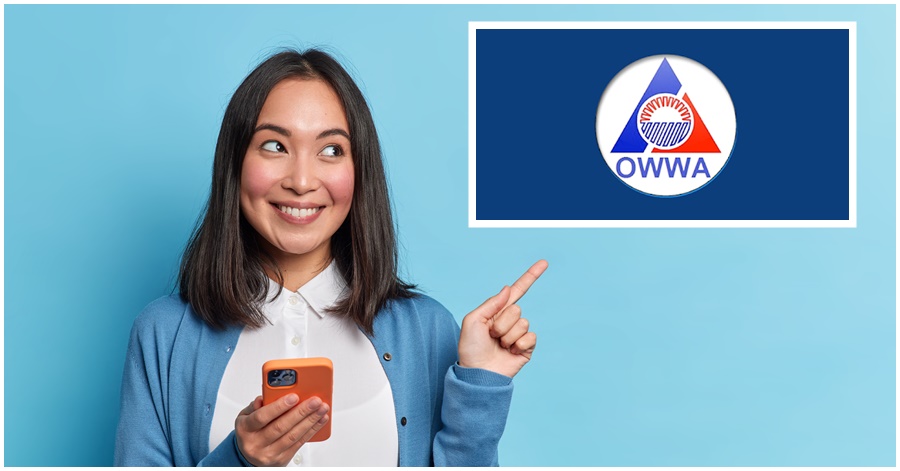 Here's How You Can Register in OWWA Mobile App
If you wish to renew your OWWA membership, you can do so now by going online or thru the OWWA mobile app. The OWWA mobile application can be downloaded either on an Android or iOS phone.
This mobile app was created to provide convenient access to information needed by OFW-members regarding the programs and services they can avail of from the agency. As mentioned, you can also renew your OWWA membership using this mobile app to ensure that your membership status is active – a requirement to avail of most of the benefits and services provided by OWWA.
If you're planning to renew your membership soon, are interested in the many benefits of OWWA for its members, or perhaps, even curious about what the mobile app looks like, then this guide is for you! We break down everything there is you need to know about the mobile app. This, in itself, is a huge accomplishment of the department, since the government has been working double-time to transition its services to paperless or digital, as necessitated by the pandemic.
List of Features and Services Offered in the OWWA Mobile App
If it's your first time to hear about the OWWA mobile app, you might be wondering what features make this app important to download. Here are some of the things you can do with your OWWA mobile app:
View your OWWA member profile
View your employment contract registered at OWWA
Verify the status of your membership at OWWA
OWWA membership renewal
Pay for your membership fee
Review your transaction history with OWWA
Read FAQs and important announcements from OWWA, as well as your contact information
View your passport.
Step-by-step Guide to Register via OWWA Mobile App (5 Easy Steps)
Registering via the mobile app is very quick and easy! Just follow the instructions as detailed below:
Step 1: Install the OWWA Mobile app on your phone, tablet or another compatible mobile device. You can do this by downloading the app via the Google Play Store or the App Store. Links are as follows:
Android Download Link: https://play.google.com/store/apps/details?id=com.owwa&hl=en&gl=US
App Store Download Link: https://apps.apple.com/us/app/owwa-app/id1437249504
Step 2: Create an account or log in if you already have registered one.
For first-time app users, you may register via the app using the following steps:
Tap the Log-in icon in the OWWA mobile app.
Click 'Don't Have an Account? Sign up here'. Alternatively, you may enter your username or password to log in.
Fill out the registration form by providing all the required information correctly before hitting 'Register'.
Once you have submitted your registration form, you will receive a notification, informing you that your registration has been successful. Your log-in credentials will be sent to you via your email.
Check your inbox to view the message sent to you by OWWA. This contains your username and password. You may 'star' this message or keep the information somewhere that's accessible to you, in case you forget your credentials.
Open the OWWA mobile app and input your account's username and password. You have now access to your OWWA account through the mobile app!
Step 3: Verify your OWWA Membership Status.
So now that you've registered via the mobile app, you should check whether your membership status is 'active' or 'inactive' by going to the information tab. If it is the former, you will see until when your membership will be valid. If it is the latter, you will be given the choice to renew your membership. To do this, just tap the Renew Membership Here button to get started.
Step 4: Pay the Membership Renewal Fees.
The next step to renewing your membership with OWWA is settling the fees. A new window will pop up for this. Here, you will see that most of the fields have already been filled up based on your registration info. You just need your employment position together with your contract period, then hit Submit.
Step 5: Confirm your membership status.
Go back to the information tab to check whether you're status as an OWWA member is now active. Once the system has accepted your payment, your status will be set to ACTIVE and there will be information as to the validity of your membership on this page.
How to Pay for your OWWA Membership Renewal using the OWWA Mobile App (4 Ways):
There are actually several ways you can pay for your OWWA membership renewal. With these options in mind, there's little to no reason for OFWs to not be able to renew their accounts. OWWA made this so, so that more OFWs can take advantage of all the services and benefits they offer their members. So let's get right to it, here are the OWWA membership payment options you can choose from:
Note: This picks up from Step 4, in the step-by-step guide to renew your OWWA membership via the OWWA Mobile App.
Landbank/ OFBank ATM Card:
You can accomplish this online. Below are the steps of payment to OWWA via Landbank or OFBank ATM account:
Enter your Landbank of OFBank account number then tap 'Submit'.
Tick the box net to the Terms and Conditions section and enter the One-Time Password (OTP) that was delivered to your registered phone number.
Last, input your PIN for your ATM account then hit 'Submit'.
It will then display confirmation of your payment together with the transaction details once the payment has been successfully processed.
BancNet
Here's another convenient payment option, since there are numerous partner banks and financial establishments in this network. To pay for your OWWA membership renewal:
Go to the payments options page, then select BancNet.
Choose your preferred bank from the drop-down menu, then enter your ATM card number. Double-check everything, then press Submit.
Payment confirmation will be displayed in another window.
Here's a list of banks you can access through this method:
Asia United Bank
BPI Direct BanKo
CTBC Bank
Citystate Savings Bank
DBF
Enterprise Bank
Entrepreneur Bank
Equicom Savings Bank
Luzon Development Bank
MASS SPECC
Malayan Bank
Overseas Filipino Bank
PBCom
Philippine Business Bank
Philthrust Bank
Sterling Bank of Asia
Sun Savings Bank
Cash Payment via Payment Centers
If any of the above online facilities are not available to you, you may then pay with cash at any payment facility accepted by OWWA:
In the payment option, you may select 'Cash Payment'
From the drop-down list, choose the method of payment.
Review the information for your payment then press Proceed.
Print the transaction details and go to the payment facility to settle your cash payment.
Other Banks
You may also pay with a different bank of your choice. Here are the steps to pay your membership fee via "Other Banks":
Head over to the Payment Options Page then choose 'Other Banks'.
Choose the bank you wish to settle the payment from.
To finalize the transaction, make sure to follow the on-screen instructions.
Once you have completed, the transaction, a payment confirmation page will come up on your screen along with the details of the transaction to confirm that the payment was successful.
VIDEO: HOW TO REGISTER VIA THE OWWA MOBILE APP FOR OFWs
Here are some of the things OFWs noticed about using the OWWA Mobile App. If this is your first time downloading this app, you may refer to this video to know what you can expect from using this digital platform for OWWA services. Through this video, you will have an overview of the step-by-step guide on how to register via the OWWA mobile app, up until checking whether or not your OWWA membership status is active.
FREQUENTLY ASKED QUESTIONS:
Listed below are some of the commonly asked questions and answers related to the registration in the OWWA mobile app.
How much should I pay for my OWWA membership?
Registering in the OWWA mobile app is free but the membership fee varies between Php 1,000 and Php 1,500. Basically, you pay for 25 USD or the equivalent to renew your OWWA membership that is valid for the next two years. After registering in the mobile app, you can ask your family to pay on your behalf at any authorized payment center if you're currently not in the Philippines.
How do I download the OWWA mobile app?
Before you can register on the app, you need to download it to your mobile device first. The app is available to both Android and iOS users. Once you have the app on your device, just log in or register (first-time user).
Why is there an error message showing after I register in the app?
The notification you'll get after you register in the app is not an error but a confirmation that you have completed your sign-up. You will then receive an email with your credentials via email.
Is the OWWA Mobile App the same as the OWWA Uwian Na App?
You might have come across another app created by OWWA, the OWWA Uwian Na app. If so, do not be confused about the two as they are not the same thing. The OWWA Uwian Na app was released to assist OFWs to come home to the Philippines during the pandemic. Meanwhile, the OWWA mobile app is created to provide information regarding the benefits and services OFW-OWWA members can avail of.
If you wish to learn more about the OWWA Uwian Na app, you may refer to this link, or send your questions to the nearest OWWA regional office if you are in the Philippines. Alternatively, you may contact the POLO-OWWA office in the Philippine Embassy/Consulate in your host country.
I don't have a smartphone. How do I check the status of my OWWA membership?
If you do not have a smartphone, there are still other ways you can check your OWWA membership. One is by visiting the POLO-OWWA office in your host country. You may also check with the OWWA welfare office in your area when you return to the Philippines. Alternatively, you may also renew your OWWA membership via the computer.
What are some of the main benefits of using the OWWA Mobile App?
With the app on your device, you can renew your OWWA membership and pay directly thru the App, get updated with OWWA projects, find contact information and request assistance from the office with matters concerning the services offered by OWWA and your membership.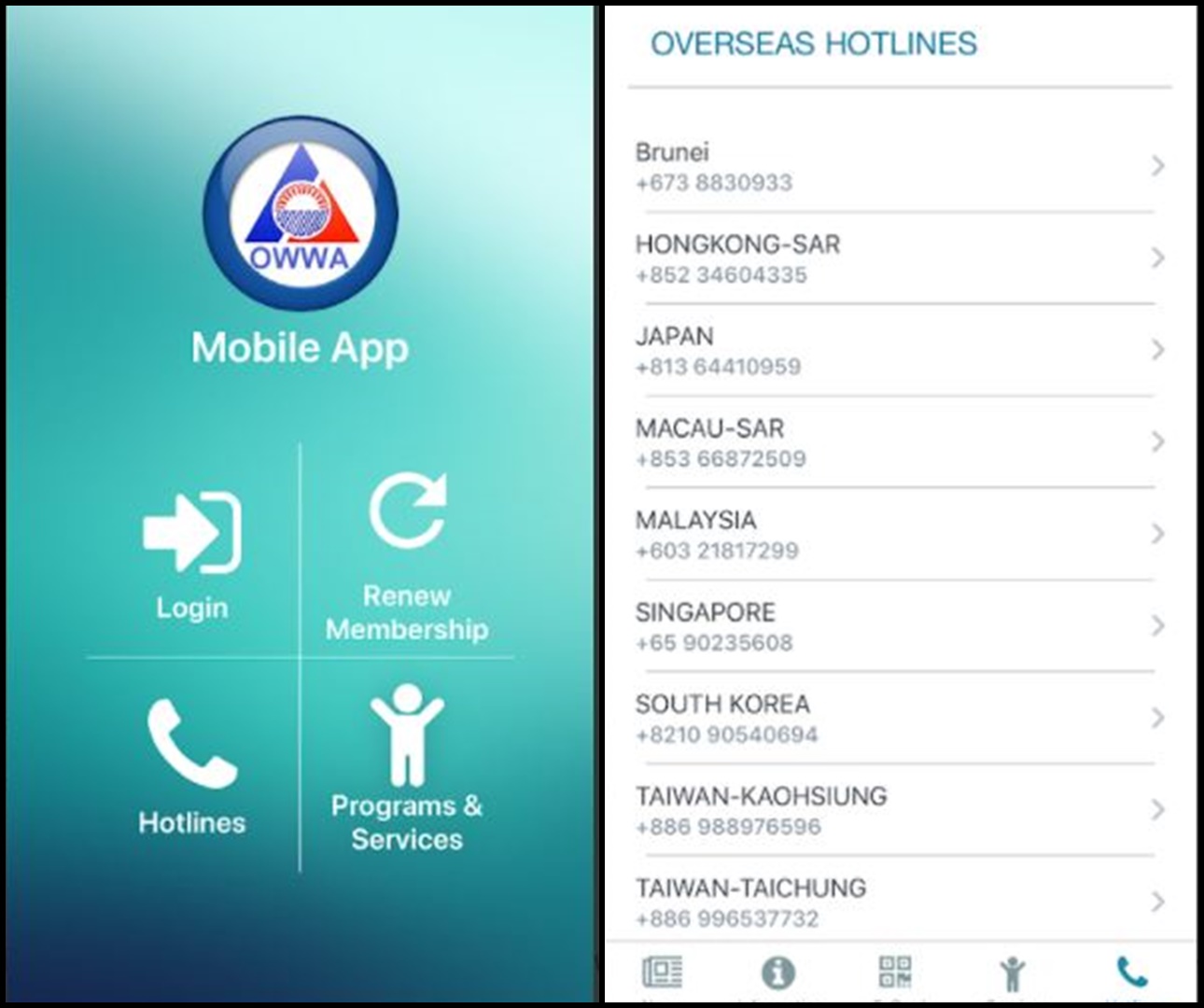 FINAL THOUGHTS
With the OWWA mobile app now available, OFWs from all over the world can easily receive updates, check their membership status, and renew their membership as conveniently as possible. Gone are the days that you need to exclusively visit your OWWA offices in the Philippines or abroad just to renew your membership status. Now that most government services are already available online, it's only fitting that the services that matter to OFWs who are far away from their families, be made more accessible, too!
With this app, you can easily find the contact information of the nearest OWWA office and request assistance regarding their membership status or any social services you may require, or anything – as long as it is within the services offered by the agency, which is by the way – a lot.
Also, renewing your membership, which is an important requirement to avail of the many benefits offered by the government thru OWWA, is now made much easier using the app. Just make sure you keep a copy of this guide so you can easily access the benefits and services offered by OWWA thru its very own mobile app.
READ NEXT: List of OWWA Loan Programs for OFWs and Seafarers