It's no surprise that many Filipinos, including OFWs and seafarers, will need some form of financial assistance through loan programs at some point in their lives. And where else can you look for safe and reliable loan programs than from legitimate financial institutions (banks) or the government? This is where the Overseas Welfare Workers Administration (OWWA) will come to the rescue of our OFWs.
Also Read: How to Verify OWWA Membership Status Online
You might already know that OWWA offers several member benefits to OFW-members, but did you know that they also have loan programs that you can avail of as long as you meet their requirements? If you're interested to take one out soon or are just curious about it, then make sure to read it until the end of this guide.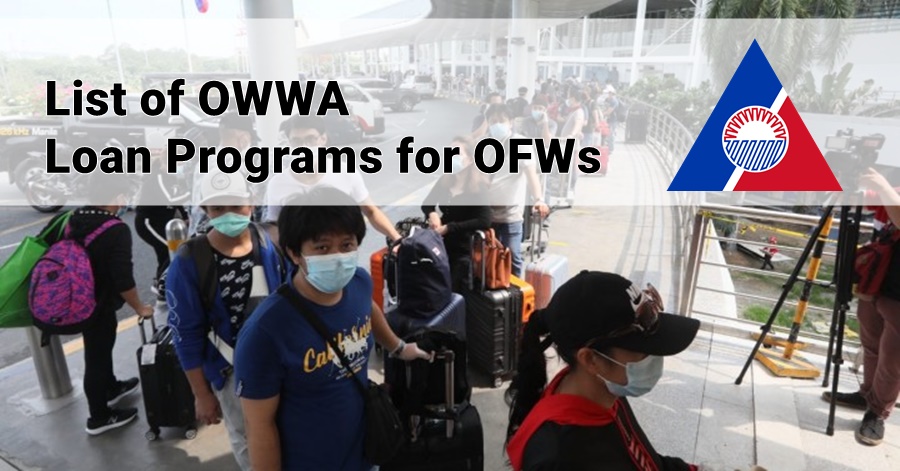 Here are the OWWA Loan Programs You Can Apply for as an OFW
More than providing aid to our modern-day heroes, OWWA's OFW loan programs are also a way for the government to give back to our hardworking OFWs who sacrifice a lot to support their families, as well as the Philippine economy. Whether you work on land or at sea, the government offers various perks to OFWs. The OWWA loan, which is part of the reintegration program, is one of them.
Here are some of the OFW loans you can take out from the agency:
OWWA Business Loan / Negosyo Loan / Pangkabuhayan Loan
The OWWA loan opportunity is based on the P2-billion reintegration initiative, which aims to assist overseas Filipino workers in establishing and growing practical enterprises that would support them and their families. Furthermore, the expansion of enterprises in the community will result in the development of more jobs and an increase in the economy's revenue.
In the future, OFWs may eventually no longer need to return to their home country in order to support their families. The applicant's choice of business will be determined by their interests, however, many are considering agriculture, farming, and service-related businesses such as dentistry clinics and restaurants.
1. Overseas Filipino Workers – Enterprise Development and Loan Program – EDLP Program
With the goal of staying in the country for good and no longer needing to work abroad again, OWWA offers a loan program to OFWs that aim to provide them some leverage and guidance on starting their own businesses in the Philippines, known as the Overseas Filipino Workers – Enterprise Development and Loan Program or the OFW-EDLP Program. This loan program is done in partnership with the Land Bank of the Philippines (LBP).
To avail of this loan, you first need to check if you are eligible by providing all of the documentary requirements for the program. Moreover, you need to attend an orientation seminar – the Enterprise Development Training (EDT) seminar.
Through this seminar, you will learn more about finance and business management, alternative income-generating livelihoods, and pertinent information on starting and maintaining a business.
Under this loan program, single proprietors can avail of a minimum amount of Php 100,000 up to Php 2,000,000. Meanwhile, partnerships, corporations, and cooperatives can loan a minimum of Php 100,000 up to Php 5,000,000.
2. HEROES Loan Program
With the advent of an unprecedented pandemic, the Philippine government and other private organizations have stepped up its services by offering a loan program intended to help repatriated OFWs who have lost their jobs during this time – the HEROES Loan Program. This is a loan program where you can borrow from PHP 10,000 to PHP 100,000 for a small business.
You might be wondering what HEROES means – and you are right to think it's something related to OFWs, our modern-day heroes.  The acronym means Helping the Economy Recover thru OFW Enterprise Start-ups. It is a component program of the Department of Trade and Industry's (DTI) Pondo Para sa Pag-asenso (P3) Fund. This HEROES loan is technically not an OWWA project, but OFWs and seafarers are still required to show OWWA certification or proof of being a repatriated OFW.
This loan program aims to support repatriated OFWs in rebuilding their lives through financial support to set up a business. To avail of this program, the OFW-applicant must submit a short video pitch of their business proposal under the HEROES program. This includes key components, such as the nature of the business, product knowledge, management capability, market opportunity, competitive advantage, financial understanding, and business continuity.
OWWA Calamity Loan
Calamities can strike anywhere, anytime. And when the unexpected (or unfortunate) happens, it's reassuring to know that there's something you can fall back on to get back on your feet. OWWA also offers financial assistance through the calamity cash assistance/financial aid. This can be availed of by active or non-active OWWA members or their families who do not qualify under any of the existing OWWA Social Benefit Programs and Services. The OWWA Calamity Assistance is available to OWWA members and their families who have been affected by natural or human-caused catastrophes.
Calamity assistance to qualified OWWA members is up to a maximum of three thousand pesos (Php 3,000.00). If you are a victim of a natural disaster, you are entitled to one-thousand peso financial help (Php 1,000.00). The good news is you don't have to pay back this amount as long as you meet the eligibility and requirements.
OWWA Personal Loan
Unlike what several local banks offer to OFWs, OWWA does not offer personal loans to its members. However, the agency offers various financial assistance programs – which is even better, because there's no need for you to pay them back, as long as you are qualified and meet the given requirements. These benefits include educational scholarships, financial assistance programs, and welfare programs.
Here are some of the packages you can look into if you're an OWWA OFW-member returning to the country and want to build a life in the Philippines.
Balik Pinas! Balik-Hanapbuhay Program
OWWA offers the Balik Pinas! Balik Hanapbuhay livelihood support/assistance package with the goal of providing immediate aid to returning member-OFWs (distressed/displaced) of up to Php 20,000.00 as start-up capital or supplementary funding for their chosen livelihood enterprise.
Balik Pinay! Balik Hanapbuhay Program
This Balik Pinay! program dedicated to distressed Filipinas who were not successful in their job abroad and need to go back home to the Philippines. It is a livelihood training project for Pinays to set up their small business.
OFW RISE
Another program aimed at returning/repatriated OFWs is the OFW Re-integration via Skills and Entrepreneurship (RISE) Program. Under this program, returning/repatriated OFWs, whether land- or sea-based, can take part in a series of FREE online training sessions, which include:
Business Training
Business Coaching
DiskarTIPS
Livelihood Assistance Program Application
This is an excellent way for you to gain practical knowledge on how to start your own business and to profit from this while you are in the Philippines. Not only that, but this program will also provide you with assistance in applying for start-up capital to fund your business if you do not have any savings allotted for this purpose.
OWWA Loan for Seaman
There are no specific loans designated by OWWA for seafarers. Therefore, everything mentioned so far applies to all active members, whether land- or sea-based.  Moreover, as long as you are an OFW, regardless of whether you work on land or at sea, you are eligible for the abovementioned loan programs so long as you are an active OWWA member.
This also implies that if you are a seafarer and want to start your own business, you can apply for an OWWA loan, which allows you to borrow between P100,000 and P2 million.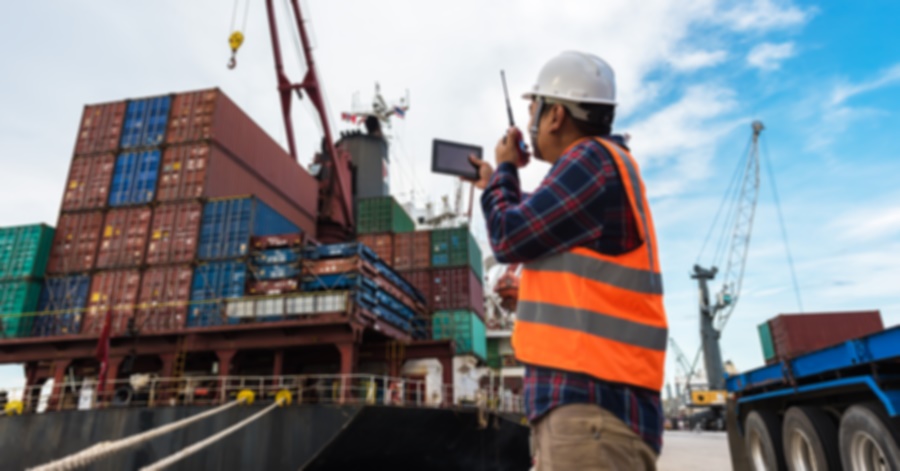 Sea-based workers (seafarers, seamen, etc.), on the other hand, have an exclusive program they can avail of – the Seafarers Upgrading Program (SUP).
The SUP comes in the form of a training program AND financial assistance worth Php 7,500. The training program aims to upgrade the skills, knowledge, and competence of Filipino seafarers in line with technological advancements and global maritime standards. You may choose among courses specific to your job as a sea-based worker and accredited by MARINA and TESDA.
Here are the requirements to join this program:
Valid OWWA membership contribution at the time of application
Proof of OWWA membership
Accomplished application form
Seafarer's Identification & Record book and/or
Passport
2 pcs 2×2 ID picture
Advancing through technical skills training and certification programs will significantly boost your chances at getting promotions and placement for specialized roles on deck. This also translates to higher pay, better benefits, and more successful career tracks – all good news for you and your family!
OWWA Housing Loan
In case you are wondering if OWWA has a house loan program for OFWs, NO, they don't. OWWA is currently NOT offering any housing loan program for Filipinos. The current loan project that they have are business loans.
But maybe, who knows, in the future, they may have some form of housing project for OFWs to own a property in the Philippines at a subsidized cost. It will depend if there are new programs and opportunities, not to mention a budget, set aside for it.
Currently, OWWA is offering just scholarships, cash assistance, welfare assistance, and livelihood programs.
So the best option for OFWs who want to get a housing loan is via Pag-IBIG membership or bank financing. There are also government programs like SSS direct housing loan that are available. These are the PH government projects and agencies offering house projects.
VIDEO: How to Apply for OFW Loan from OWWA
Here is an educational video about the business loans which OFWs can apply for in OWWA, posted by Mommy Thoughts on YouTube. Remember, getting a loan is NOT WRONG for as long as you have the means and the intention to pay back the loan you borrowed from any financial institution, or in this case, OWWA.
These loan programs are specifically intended for OFWs to help them establish a start-up or small business in the Philippines with the long-term goal of achieving financial independence. To realize this, you need to have a business plan and a strategy to hit your objectives for your business. Do not worry, though, you will have access to all the resources and training facilities offered by OWWA to help you get started in your business.
Frequently Asked Questions:
Below are some common questions and answers about the loan projects of OWWA and other concerns you may have such as what other projects you can get:
1. Can I avail of any OWWA loan programs even if I am still based overseas?
Yes. OWWA loans are available to active OWWA members who are also OFW certified. You must first obtain that certification, as it will be presented to Landbank as part of the requirements. So in case you are based overseas, here's what you can do:
Contact the Philippine Embassy's Welfare Officer in the country where you are employed. Your OWWA membership will be verified by the Welfare Officer.
The Welfare Officer will direct you to an OWWA office in the Philippines once your information has been validated.
Be sure to visit the OWWA Office when you return to the Philippines to obtain your certification.
Present the OFW Certification together with the other requirements to Landbank.
Alternatively, you can give your spouse or any immediate family member of legal age a Special Power of Attorney, allowing them to act and transact on your behalf if you need to return to work overseas.
Also, you can inquire from the nearest POLO-OWWA office abroad where you are based if you have questions about OWWA programs and services.
2. Am I required to physically attend the Enterprise Development Training (EDT)?
Yes, you will receive a Certificate of Attendance as documentation that you completed EDT. When applying for a loan, this is a necessity. Various strategies and techniques for managing, sustaining, and dealing with challenges in your chosen firm will be taught to you. The training includes an immersion program to provide you an idea and experience of how to run a business.
The schedule for Enterprise Development Training will vary depending on the regional office, so check with your local OWWA office. Due to the immersion, the training may also last for a minimum of one day.
3. How can I apply for an OWWA Loan?
You may apply for the OWWA loan for a livelihood by submitting the necessary requirements based on the project. Click this link for the OFW-EDLP Program and this link for the HEROES loan program.
4. Can I apply for a loan even if I don't have any properties under my name?
OWWA Loan collateral is vital because, at the end of the day, OWWA wants to know that they will be paid. Even if the OWWA Loan is primarily a no-collateral loan, you must present mortgageable assets as collateral.
One of the various things you can use as collateral is a property in your name. The following categories of assets can be used as a workaround:
Lease Rental Contract (which also proves that the business is/will be operational)
OR/CR of vehicle (chattel mortgage)
Other contract agreements like Purchase Order or Deed of Assignment.
Receivables
Summary
It's always reassuring to know that as an OFW, you have the option to avail of several loan programs and other benefits from government agencies such as OWWA to help you achieve your financial goals, as well as your dream to return to the Philippines to be with your family for good. Whether you're a land- or sea-based OFW, there are programs available to you, if only you know where to look.
Loans can prove to be of significant help to anyone, especially OFWs during unprecedented times such as this. Remember, loans are there not to pull you down to debt, but to take you closer to your financial goals. But of course, you need to commit to paying these loans so as not to get into trouble or cause problems for your family and loved ones, as well.
It makes no difference whether you're a seafarer or a land-based worker. For all of your hard work and contribution to the country, the government gives benefits to Overseas Filipino Workers.
READ NEXT: OWWA Reintegration Program for OFWs: Projects, Requirements and Benefits