The Overseas Workers Welfare Administration, otherwise known as OWWA, is the government's prime agency for OFWs. With its mandate to protect and assist Overseas Filipino Workers (OFWs), OWWA has been a constant presence for the unsung heroes, on and off-cam and across the globe. In case you are wondering where are the OWWA offices located in your local region, we have gathered this list of Regional Welfare Offices (OWWA branches) below.
Also Read: List of POLO-OWWA Offices Abroad
OWWA Membership is mandatory for all Filipino workers abroad. The membership itself is not beneficial, but it assures OFWs that they can avail and enjoy all the relevant programs and benefits offered by the government, while working abroad and even upon their return home to the Philippines.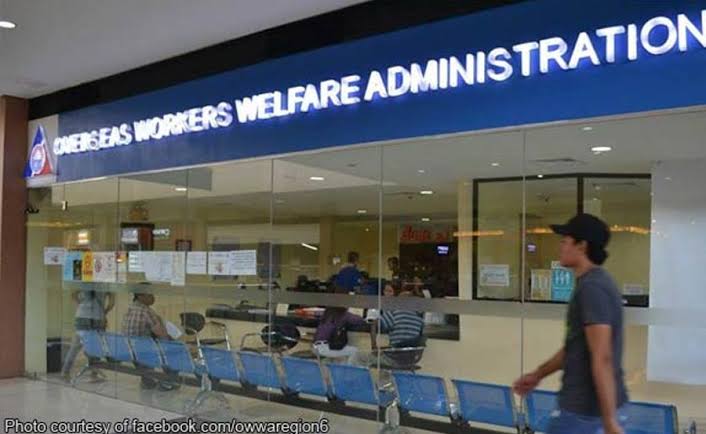 Directory of OWWA Regional Welfare Offices (RWO) in the Philippines
Naturally, for OWWA to be able to fully execute their mandate where they are supposed to, there are different welfare office branches scattered in different places.
In this article, we listed the various regional welfare offices located all over the country, for those who might be looking for either pre-employment or post-employment support from OWWA.
OWWA Office NCR Region
National Capital Region
Address: 2nd Floor STWLPC Bldg., #33 Sen. Gil Puyat Avenue, Pasay (besides KFC / LRT Gil Puyat
Contact person: Atty. Edelyn Dungan-Claustro (Director)
Email address: psd-ncr@owwa.gpv.ph, ncr@owwa.gov.ph, wau@owwa.gov.ph, language_trng@owwa.gov.ph
Tel. number: PSD – 551-6643, AFD – 551-6650, Cashier – 804-0658, Director's Office: (02) 834-0721, SBU – 832-1241/834-0718, ETU – 832-1268, Reintegration Unit – 834-0719, WAU – 551-6851, HOTLINES – 834-0717 / 804-0658/ 0927-613-9769
OWWA Office: CAR Region
Cordillera Administrative Region
Address: 2nd Flr. Gestdan Centrum Building, 80 Bokawkan Road, Corner P. Burgos St., Baguio City 2600
Contact person: Manuela N. Pena (Director II)
Email address: car@owwa.gov.ph
Tel. number: 0917-320-1091/0917-544-0786, HOTLINES – 9999949296, 0917-500-1294
OWWA Office: Region 1
Ilocos Region
Address: 2nd Flr. Kenny Plaza, Quezon Avenue, City of San Fernando, La Union
Contact person: Gerardo C. Rimorin
Email address: region1@owwa.gov.ph
Tel. number: 700-0330 / 700-2792, 888-4584, 888-4584, HOTLINES – 0908-863-4250, 0927-620-7300
OWWA Office: Region 2
Cagayan Valley Region
Address: # 13 Dalan na Pavvurulun, Regional Government Center, Carig Sur, Tuguegarao City, Cagayan
Contact person: Luzviminda C. Tumaliuan (Officer-In-Charge)
Email address: region2@owwa.gov.ph
Tel. number: 373-0316, 396-0127, 0918-965-3746/0917-504-7915/0915-316-1559
OWWA Office: Region 3
Central Luzon
Address: 4th Flr. Ascorp Bldg., Dolores H-way, City of San Fernando, Pampanga
Contact person: Esperanza C. Cobarrubias (Officer-In-Charge)
Email address: region3@owwa.gov.ph
Tel. number: 861-0931 / 961-6375, 961-6375, 300-0480, SM 455-0756, ACCT.- 300-0967, 860-6029, 0917-437-9429/0928-217-1472, 0933-341-0573
OWWA Office: Region 4A
Calabarzon Region
Address: Penthouse 1-3, Penthouse Bldg., Chipeco Ave., Bgy. Halang, Calamba, Laguna
Contact person: Allan A. Ignacio (Director II)
Email address: region4a@owwa.gov.ph
Tel. number: ADMIN – 523-7418/02-404-1339, 545-3746, Membership Collection 536-1080, PSD-523-7857, ETU-09303283155/ SBU-09158303001/ RU-09399685627, 0951-244-1378/0917-536-9436
OWWA Office: Region 4B
Mimaropa Region
Address: 9/Flr Marc 2000 Tower, 1973 Taft Avenue cor. San Andres, Malate, Manila 1004
Contact person: Jose C. Capa (Director II)
Email address: region4b@owwa.gov.ph
Tel. number: 353-9016, 353-8986, 9156350268
OWWA Office: Region 5
Bicol Region
Address: 3rd Floor ANST Bldg., Washington Drive, Legaspi City, Satellite Office, Naga 4500
Contact person: Henry I. Miraflor (Officer-in-Charge)
Email address: region5@owwa.gov.ph
Tel. number: 481-4503/052-201-9798, COA – 480-3166, 0915-317-2174, 473-4341, 0949-949-5133/0905-486-7306
OWWA Office: Region 6
Western Visayas Region
Address: Robinsons Land Corporation, Level 3-156 to 164A, Corner Quezon-De Leon St., Iloilo City, Bacolod Satellite Office, 5000
Contact person: Rizza Joy M. Moldes (Officer-in-Charge)
Email address: region6@owwa.gov.ph
Tel. number: 503-7091 / 337-4484 / 509-1075, 337-4484, 300-1345(admin), Office of the Director 503-7090, 432-2873, 0919-575-2060/ BACOLOD HOTLINE-0908178-4336/0917-8329-076
OWWA Office: Region 7
Central Visayas Region
Address: 2nd Floor, DOLE 7 Building, Gorondo Avenue Corner Gen. Maxillo, Cebu City 6000
Contact person: Mae D. Codilla (Officer-In-Charge)
Email address: region7@owwa.gov.ph
Tel. number: 231-5291,254-3199, 254-3199, 415-5203, 0917-809-4754/0918-921-4932
OWWA Office: Region 8
Eastern Visayas Region
Address: Trece Martirez St., DOLE Compound, Tacloban, Leyte 6500
Contact person: Sergio B. Borgueta Jr. (Director II)
Email address: region8@owwa.gov.ph
Tel. number: 832-1945 / 321-4376, 321-6235, 09280381042 / 09275423597
OWWA Office: Region 9
Zamboanga Peninsula Region
Address: 3rd Floor Goodwill Center, Mayor Jaldon St. Canelar, Zamboanga City 7000
Contact person: Priscilla Pamella M. Flores (Officer-In-Charge)
Email address: region9@owwa.gov.ph
Tel. number: 991-2785 / 992-1693 991-7764, 993-0557 / 955-2651 (Admin.), 0917-696-6319
OWWA Office: Region 10
Northern Mindanao Region
Address: 2nd Floor, Trinidad Building, Corrales-Yacapin Street, Cagayan de Oro City 9000
Contact person: Petrona M. Bergado (Director II)
Email address: region10@owwa.gov.ph
Tel. number: 722-863 / 728-341, 857-5723, 857-6511
OWWA Office: Region 11
Davao Region
Address: Doors 31 E-G, GB Cam Bldg., Monteverde Street, Davao City, 8000
Contact person: Ron Lionel M. Bartolome (Director II)
Email address: region11@owwa.gov.ph
Tel. number: 332-9339/322-9214/227-9536, 221-8593, 322-9153-ACC., 0917-701-1135/0917-701-7126
OWWA Office: Region 12
Soccsksargen
Address: Ilao Building, Judge Alba Street, Zone 3, Koronadal City, 9506
Contact person: Marilou M. Sumalinog (Officer-In-Charge)
Email address: region12@owwa.gov.ph
Tel. number: 228-1076 / ADMIN. 228-2153, PSD – 228-1076, 228-7513-ACCT
OWWA Office: ARMM Region
Autonomous Region in Muslim Mindanao (ARMM)
Address: 2nd flr Mags Audio Accessories Bldg., 039 Quezon Avenue, Cotabato City 9600
Contact person: Uga L. Sulaiman (Officer-In-Charge)
Email address: armm@owwa.gov.ph
Tel. number: 557-1815 / 557-1815 / 421-7237, 0918-566-1928, 9208008209, 0917-622-0140
OWWA Office: CARAGA Region
Caraga Administrative Region / Region XIII
Address: Nimfa Tiu Building II, J.P. Rosales Avenue, Butuan City 8600
Contact person: Ma. Ireen C. Cambaling (Officer-In-Charge)
Email address: caraga@owwa.gov.ph
Tel. number: 815-1894 / 342-6178 815-1894, 225-5989, 0917-315-0590/0939-925-9895
OWWA Services and Benefits for Members
Being an OWWA member gives OFWs the right to avail of OWWA services and Benefits. These services come in various forms, though they are generally classified into three (3) different categories that represent the OFWs' employment cycle: pre-employment services, on-site services, and post-employment services.
Pre-employment services
For the OWWA pre-employment services, OFWs are required to go through a one-day Country Specific Pre-Departure Orientation Seminar (PDOS)—an orientation seminar that helps prepare them for their deployment abroad. Here, they discuss necessary information that OFWs need to know, including but not limited to destination country profile, employment contract, financial literacy, health and safety protocols, and even travel tips.
All OFWs go through this, except for those who are leaving to work as domestic helpers who will need the Comprehensive Pre-Departure Education Program—an OWWA service that orients them on the destination country's language and culture as well as stress management.
On-site services
OWWA also provides on-site assistance to all registered Filipino workers abroad. This support is dished out to their members through the regional and overseas offices strategically located across the globe.
Some of their on-site services include:
Information and guidance services
Psycho-social counseling and conciliation services
Legal assistance
Outreach missions
Skill, Livelihood, Financial, and Entrepreneurial trainings
Appropriate representation with employers, agents and host authorities
Jobsite and Accommodation Inspection
Jail and Hospital Visitation
Support on Court Hearing Appearances
Repatriation assistance and support, including
airport assistance
temporary shelter at the OWWA Halfway House
provision for their travel back to their provinces.
Reintegration Preparedness Program to help them develop upon their return
Post-employment services
OWWA also provides support to their members upon their return to the Philippines. The services include:
Short-Term Training and Scholarship Programs
Skills-for-Employment Scholarship Program (SESP)
Information Technology (IT) Training Program
Reintegration Program
OFW Enterprise and Loan
Development Program (OFW-ELDP) (formerly 2B Reintegration Program)
Balik-Pinas, Balik-Hanapbuhay Program
Psycho-Social Services (Counselling, etc.)
Support to OFW Family Circle
Skills Training and Enhancement
NRCO Services
OFW families are also entitled to services like social counseling, family counseling, stress debriefing, capacity-building training, and value formation, among others.
For a complete list, try Understanding OWWA Membership and Benefits
Final Thoughts
Whether you are visiting any of the Regional Welfare Offices as a former OFW or as the family member of an OFW who is a registered OWWA member, we hope that you will find this list useful.
In case you have unanswered questions that you wish to be addressed, please feel free to reach out to OWWA thru their Administrative Staff, Dioanne E. Arian, by calling (00852) 34604335 or the sending a fax via (00852) 34604336.
RELATED ARTICLE:  How to Register in OASIS OWWA (OFW Assistance Information System)