When you work abroad, you will come across agencies like DOLE, POLO, and OWWA. They are basically the agencies that are responsible for ensuring that OFWs abroad are living well. In this article, we will be sharing with you some insights and benefits about being a member of OWWA. By the way, the meaning of OWWA is Overseas Workers Welfare Administration.
This agency works under the supervision of DOLE. OWWA focuses on OFWs by educating them about the jobs abroad, what they should expect, and so on. It also helps distressed OFWs to be reintegrated into society. Most distressed OFWs who benefited from the programs of OWWA have now established their own businesses or expanded what they have started.
OWWA has programs for OFWs and most of them are teaching returned OFWs to be entrepreneurs so that they won't need to go abroad anymore. If you are an aspiring OFW or you are planning to join the programs of OWWA, let's give a bit of a background about the agency.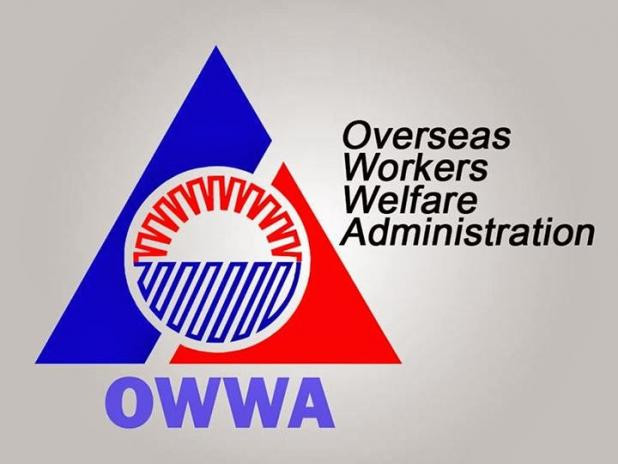 What is OWWA?
According to its website, OWWA is an agency that protects OFWs and their dependents. When OFWs go abroad, OWWA gives training programs like language awareness and similar activities. These programs are meant to prepare OFWs so that they have basic knowledge when they work abroad. Also, to help the dependents of these OFWs, OWWA has scholarship programs and financial assistance that they can use for school or for their basic daily living. It's a good thing to know that it's not only the OFWs who are getting benefits from the program but as well as their children and dependents.
As of this writing, OWWA has 31 overseas branches situated in 27 countries. It also has a presence in all 17 regions as stated on its website.
Responsibilities of OWWA
OWWA is mainly responsible for ensuring that OFWs are in good hands whenever they work abroad and go back here to the Philippines. It oversees the welfare of OFWs and their dependents. The agency assists OFWs so that by the time they work abroad, they are already equipped with basic skills or knowledge that they can use. While OFWs are abroad, OWWA also helps in dealing with their employment concerns. And, when the OFWs get back, they are also welcomed with opportunities and programs to help them continue their stable livelihood in the Philippines.
OWWA's mission and vision
The website of OWWA (https://owwa.gov.ph/) is where the mission and vision of the agency can be seen. These are the mission and vision of OWWA:
MISSION 
The Overseas Workers Welfare Administration (OWWA) is a national government agency vested with the special function of developing and implementing welfare programs and services that respond to the needs of its member-OFWs and their families. It is endowed with powers to administer a trust fund to be called the OWWA Fund.
VISION
By 2023, OWWA has instituted more effective mechanisms to ensure that the rights and interests of OFWs are adequately protected and safeguarded."
What are the programs and services of OWWA?
OWWA has several programs for OFWs and their dependents. Every post in regional and overseas offices works according to their functions and responsibilities. In general, here are the programs and services of OWWA:
Giving information and guidance to OFWs before they go abroad, while they are abroad, and when they return to the country.
Psycho-social counseling and conciliation services
Outreach programs, legal assistance, and training
Who funds and manages OWWA?
The membership contributions of OFWs serve as the fund of OWWA and what the agency keeps going. A single trust fund is pooled from this membership fee which is around $25. Aside from this, the agency also gets money from interest income, investment income, and other sources.
Although working under the supervision of DOLE, OWWA has its own Broad of Trustees through the Secretariat. It is then heated by the Administrator and Deputy Administrator.
How to become a member of OWWA?
OWWA is not just an agency of OWWA but a membership institution as well. You can be a member of OWWA when you go abroad and maintain the membership fee of $25. With this membership, you are entitled to many benefits and can access services that are only exclusive to members.
To become a member of OWWA, here's what you can do:
Enroll upon processing of contract of the POEA.
Register voluntarily if you are a would-be member at job sites abroad.
When does the membership become effective?
The membership becomes effective upon payment of contribution. It will be terminated when the employment contract of the OFW expires. The membership fee covers two years already and it is renewable after that.
What Benefits do I get from being a member of OWWA?
There are many benefits when you become a member of OWWA. Among those are the social benefits such as the death benefit, burial benefit, and disability and dismemberment benefit.
The death benefit is covered by the membership as long as the OFW is employed. This gives P100,000 when the OFW dies to a natural cause and P200,000 due to an accident.
The burial benefit is also covered by the membership. The legal heirs of the OFW who died will receive P20,000 for the funeral expenses.
Disability and dismemberment benefit entitles an OFW to receive P50,000 for partial disability and P100,000 for total permanent disability.
You will be entitled to these OWWA Social Benefits once you become a member of OWWA. Your kids will also become entitled to educational programs offered by the agency, like the Education for Development Scholarship Program (EDSP), OFW Dependents Scholarship Program (ODSP), and Seafarer's Upgrading Program (SUP).
OWWA Repatriation Program
As a member, you will also get entitled to the repatriation program of OWWA wherein you will be given airport assistance, provision for traveling back to your province, and temporary shelter located at the OWWA Halfway House.
OWWA Reintegration Program
Aside from social benefits and repatriation programs, you can also benefit from the reintegration program of OWWA wherein the government will help you establish your own business and operate it. We've written some of it that you can read here.
Where are the OWWA Offices Abroad?
The offices of OWWA are the POLO (Philippine Overseas Labor Office) offices and they are usually stationed together with the Philippine Embassy or Philippine Consulate of that particular country. To learn more about POLO-OWWA branches overseas, please see this full list here.
Where are OWWA Offices in Philippines?
The OWWA offices in the Philippines are called OWWA Regional Welfare Offices (RWO). So depending on your province, there is an assigned OWWA regional office to handle your OWWA concerns.
Video: Summary of OWWA Benefits and Programs
In case you want to learn more information about the available programs, services and projects of OWWA, please check out the video below:
Contact Information: OWWA Cares
OWWA Cares Hotline:
– 1348 (for Metro Manila)
– dial (02) 1348 for outside Metro Manila
– dial 0632-1348 for those overseas / international calls
OWWA Website: https://owwa.gov.ph/