If you're considering travelling, working, or staying in Thailand, one of the requisites of doing so is securing a passport. Here we outline the steps on how you can renew the Philippine passport in our Philippine Embassy in Bangkok, Thailand.
Your passport is a document that makes sure that you are accounted for by the Philippine government even if you are staying abroad. This is very important, especially today's situation, that every Filipino is well cared for with medical provisions, as the Covid-19 pandemic is still happening. The passport also provides you with the power of having specific rights as bestowed by the Philippine and Thai Governments.
Also Read: Thailand Do's and Don'ts
The longer you stay abroad, your passport would eventually end its validity. So, it is vital that you know how to renew your passport. For those who are currently staying in Thailand, this will be a great help for you. This comprehensive walkthrough would enlighten you in processing your passport renewal, especially since the Philippine Embassy in Thailand has made a way to make your passport processing a lot safer and more systematic with the help of its new appointment system.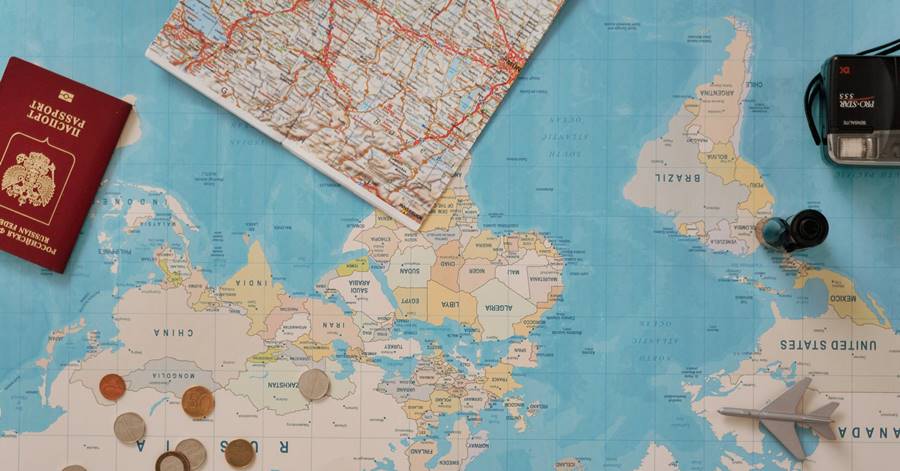 Requirements in renewing your passport
For your passport renewal, it is important that you comply with all the requirements that the Embassy will be asking you of. These requirements are easy to procure as they are the papers that you have already obtained prior to flying to Thailand. 
Always remember when answering your forms and setting an appointment that you provide the exact and complete data being asked to prevent any added work because of mistakes. It is also recommended that you prepare all of your requirements ahead of your application to make sure that everything is in place once you start your renewal journey. These are the requisites that you must accomplish for your passport renewal, as provided on the official website of the Philippine Embassy: 
Set an Online Appointment
The Embassy is now imposing that all consular services in Thailand must have a confirmed appointment before being entertained. To start, you must scan the QR Code posted on the official website of the Philippine Embassy. This will then lead you to the appointment system, where you will need to provide your personal information, select the service that you will be needed, and schedule your preferred time and date of appointment. 
Before confirming your reservation, make sure that all the information that you have provided is correct. The appointment system is to make sure that per date of service, only a limited number of applicants will appear to enable proper physical distancing and follow minimum health standard protocols. This also helps make consular services faster and more efficient as the employees would know what data to pull out.
Accomplish form and other documents
You will now have to prepare the tangible requirements for your passport. After you have submitted your application for your renewal, a confirmation letter will be sent to your email. You must print this out as this will be presented at the Embassy on the day of your appointment. 
Download the application form for your passport renewal from the official website of the Embassy. This is free of charge. When filling out this form, write with a black or blue inked pen, and make sure that you have provided all the correct and complete information to each corresponding space. 
You must also bring your passport, as well as a photocopy of its data page and the page containing the Thai Immigration stamp (chop) of your last entry to Thailand.
It is important that you bring all these documents. Otherwise, you will not be accommodated, and you will have to book another appointment. 
Personal appearance is necessary
All applicants, including infants, are required to personally appear on the day of their appointment as your biometrics and photo will be taken on this day. With this in mind, you must wear decent clothing on the day of your reservation, and all accessories that change your appearance will be taken off before your photo is taken. 
You must also make sure that you have brought all the documents mentioned above. These documents are going to be submitted for validation and authentication.
Passport Renewal Fee
On the day of your appointment, you will also be paying the renewal fee of USD 60.00 or THB 2,040.00.
Additional requirements
Special cases require additional requirements for validation. These added requisites are usually readily available in your files or, if not, can be requested through the consular services of the Embassy. It is important that you provide these papers to avoid further delay and problems with your passport renewal—the requirements below areas provided on the official website of the Embassy.
For Filipino women married outside Thailand and who wish to use their married name
Marriage Certificate (MC) in Security Paper (SECPA) issued by the Philippine Statistics Authority (PSA) and with DFA Apostille
For Filipino women married, the Philippine Embassy in Thailand
For seafarers
A photocopy of the Seaman's Book 

A letter of request or certification of employment from the shipmaster.
For green or machine-ready passports (MRP), holders.
The original green or MRP booklet

At least one (1) valid identification document

Other supporting documents as necessary (i.e., PSA marriage certificate if married and using married surname, etc.)
For lost passports
Notarized Affidavit of Loss to be applied for at the Embassy;

One (1) original and one (1) photocopy of Thai Police Report;

One (1) original and one (1) photocopy of the English translation of the Thai Police Report;

One (1) photocopy of the lost passport (if available) or any personal identification such as National Statistics Office (NSO) issued birth certificate or marriage certificate;

One (1) recent colored photograph with white background (Size: 2 x 2 inches);

One (1) duly accomplished passport application form.

USD 150.00 or TBH 5,100.00 for the replacement of lost passport and USD 25.00 or TBH 850.00 for the Affidavit of Loss.
For damaged passports
One (1) Notarized Affidavit of Destruction to be applied for at the Embassy
Important Things to Remember
The release of your new passports would take around 6 to 8 weeks from the date of your appointment. You may also check from the official website if your passport has already arrived at the Embassy. 
When claiming your passport, you must personally appear at the Embassy together with your old passport, claim stub, and the original receipt. If you aren't able to get it personally, an authorized representative may claim your new passport by bringing an authorization letter and his/her valid identification card as an additional requirement.
With the pandemic happening, you must always wear a face mask and physically distance yourself to prevent any exposure to the virus. Following this would help you process your documents while keeping you safe.
It is recommended that you stay aware of any updates by the government of Thailand as well as any announcements from the Embassy for any updates regarding their services and the Covid-19 pandemic.
Contact Information
For your questions and for further assistance on other matters, you may reach the Philippine Embassy in Thailand using the following contact information:
Address: 760 Sukhumvit Road corner Soi Philippines (Soi 30/1) Bangkok 10110, Kingdom of Thailand
Telephone: +662-259-0139 to 40 or +662-258-5401
Fax: +662-259-2809 or +662- 2597373
Email: bangkok.pe@dfa.gov.ph
bangkokpe@gmail.com
bangkokpe.consular@dfa.gov.ph (for consular queries)
Official website: http://bangkokpe.dfa.gov.ph
Schedule of services:
Monday to Friday 8:30 am to 4:30 pm except for Philippine and Thai holidays.
Final Thoughts
Processing government documents is easy as long as you know ahead of time how to process them, and you know what papers you have to prepare before you start. Even in this pandemic, the Embassy has made ways to make sure that you are able to fix your papers safely, and it is important that you follow their instructions. With the help of this writing, you now also get a better view of the whole journey you have ahead. It is now on your part that you apply and executes what you have read to get your new passport.