Do you want to work as an engineer in Japan? There are many reasons why you should consider doing so. For one, Japan is one of the most technologically advanced nations in the world. As an engineer, you would naturally want to be around the best that technology has to offer; that ensures that your knowledge and skills are up to date from a global perspective.
Also Read: WATCH: Pinoy Farmworker in Japan Builds Dream House in Less than a Year
The salary of an engineer in Japan is great as well. You get to enjoy your profession, as well as be well compensated for all the effort you put in your work. To fulfill this dream, you need to know how to get an Engineer visa. This will be discussed in more detail below.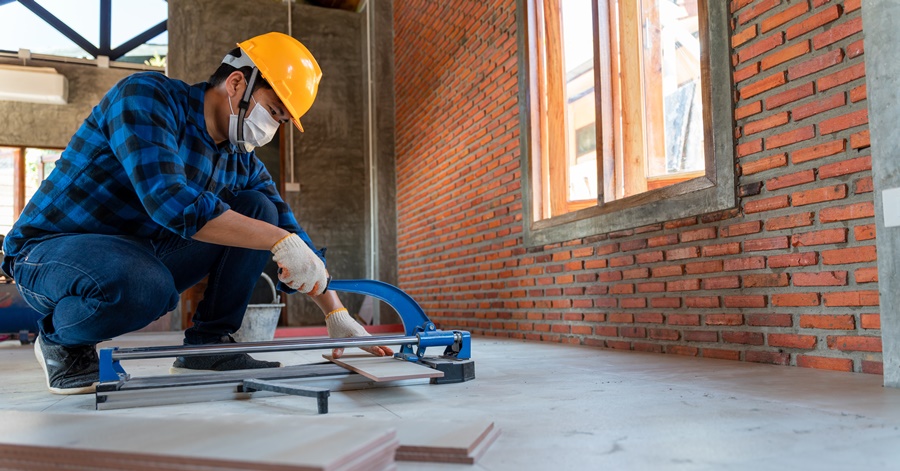 Disclaimer: The information posted here is based on the personal experiences shared by the OFW in the video below. Please let this post serve as a guide only. If you have specific questions, you may ask the OFW by commenting on their video on their accounts.
Steps to Getting an Engineer Visa in Japan
The information presented below is given by OFW YouTuber Leo Amoroso. In this video he talks about how an engineer or a graduate of engineer in the Philippines can apply and find a job in Japan. What are the requirements and what needs to be done? The video below answers those questions.
The tips he shared in the video applies to all types of engineers, whether:
Civil engineer
Mechanical engineer
Electronics engineer
Electrical engineer
Computer engineering
In addition, he included Information Technology graduates in this list, since he said that I.T. graduates or I.T. professionals can apply as engineers in Japan.
To graduates of engineering degree courses in the Philippines who wish to work in Japan, these are the steps that you need to take, or requirements that you need to comply to have a working visa or engineer visa:
You need to be a graduate of a 4-year or 5-year course in engineering or IT.
You need at least 2 to 3 years of experience in the Philippines as an engineer, or if you are working jobs related to engineering, or as an I.T. professional doing programming, infrastructure and other I.T. related jobs.
You need to know how to write and speak Japanese. If you don't know the language, don't worry, because there are companies or agencies that help you learn the language before you go to Japan. Depending on the job, even the most basic Japanese, classified as N-5 or N-4, is enough.
The truth of the matter is, there are job orders available in Japan that don't require you to learn the Japanese language. You can see the Japanese language proficiency requirement in the job offers, so you better check them out before you make a decision. Another reason why the language isn't that much required is because the government of Japan is trying to fill the gap in certain engineering jobs, so easing the language restriction helps.
When it comes to highly experienced professional engineers, I.T., the Japanese language is not really required of them. That's because there are many companies in Japan that aren't originally owned by Japanese, and these companies have many employees from all over the world. That means that these workers are English-speaking, and that's easier for us Filipinos to communicate with them.
Getting the Japan Engineer Visa
If you have the following skill sets, and you are capable of using them in a work setting, then you can definitely apply for the Japan engineer visa:
You have the technological skills
You have the knowledge of the physical sciences, such as physics and chemistry
You have the knowledge of the natural sciences, such as biology
You have the knowledge of engineering in general, and one of its many branches in particular
So how does one obtain the Japan Engineer Visa? Here are the steps you need to take:
Step 1. You have to satisfy the basic requirements
Step 2. Prepare the relevant documents
Step 3. Apply for a Certificate of Eligibility
Step 4. Wait for the approval of the engineer visa COE
Step 5. Get an engineer Status of Residence
To become an engineer in Japan, you need to meet certain requirements. However, this really depends on your qualifications or what specific job you are applying to. In general, these are the requirements you need to fulfill in order to have an Engineer visa:
You must have a University degree – this degree must be relevant to the Engineering work you are applying for in Japan. If you want to work in Software development, for example, then a degree in computer engineering, computer science or even I.T. may suffice. Having said that, authorities from the immigration may not be as choose when it comes to degrees, and all you really need is one that is close to engineering.
You must have 10 years of work experience – In case you don't have a degree in Engineering, you can still apply to have an Engineer visa in Japan if you have 10 years of work experience. If you have training or education at a vocational school, that can also count as work experience. Indeed, many Japanese firms regard practical experience as the most important factor they need to consider before hiring someone.
Learning the language – if you really wish to become a long term Engineer in Japan, then you have to seriously consider learning the Japanese language. As mentioned above, there are engineering jobs available in Japan that don't require you to learn the language, but there are those that require a high level of language proficiency too.
To be fully qualified to work as an Engineer in Japan, and having an Engineer visa, the authorities actually require you to have knowledge in at least one of the fields mentioned below:
Technology
Physical science
Natural science
Engineering
Documents Required for the Engineer Visa application
So what are the documents you need to submit so that you qualify for an Engineer Visa in Japan? Well, as an applicant, you need the following:
Certificate of graduation or diploma of a course relevant to the engineering profession
Documents that reflect work experience (Certificate of employment, etc.)
The company that will be hiring you as an Engineer will also need to submit documents. These documents are the following:
The company will submit a copy of its registration
The company will submit a profit and loss statement
The company will submit documents that describe its business
Certificate of Eligibility
After completing steps one and two above, the next thing to do is to apply for a Certificate of Eligibility (COE). It is a document provided by the Japanese immigration that certifies that you are eligible to be employed in Japan. In this case, having a COE means you are now qualified to work at the engineering job that is linked to your Engineer Visa application.
In order to get a COE, though, you need to have a proxy or a sponsor in Japan, as only the Immigration Services located in Japan can issue this document. The COE is a pre-requisite that you need to obtain before you can apply for a visa.
Who can be your proxy to work this out for you? Well, it could be any of the following:
Your employer
A relative or sponsor living in Japan
A legal representation
After the processing of the COE, that person in Japan will have to mail the COE to you so you can proceed to applying for your visa and eventually entering Japan to work.
So what are the requirements you need to give your sponsor, employer, relative or legal representative so that they can apply for your COE? Well, here are the requirements:
Completed COE application form – you can download this at the website of the Japan Immigration Services Agency.
Passport sized picture of yourself – it has to be 4 cm x 3 cm, recent within the last 3 months, with plain and light colored background. Your face should be neutral, fully visible and staring ahead.
Other documents – as an engineer, you should provide work contract that shows salary, employment duration and position, etc.
The COE processing usually takes around 4 to 6 weeks, so you will have to be patient.
Converting COE to SOR
After receiving the Engineer Visa COE, you must then exchange that COE in to a Status of Residence (SOR). SOR is the legal status under which you are then allowed to stay in Japan.
One way to do this is to go to the nearest Japanese Embassy and proceed with the processing of converting COE to SOR. This will take around 2-3 days. Then, you will then travel to Japan where you will get your SOR as you arrive at the airport upon entering the country.
Aside from the SOR, you will also receive a Japan Residence card. It contains some personal information about you like your name, address, birth day, residence status, period of stay and more. You should bring this card always when you're in Japan.
If you want to learn more about the Japan Engineering Visa, then visit this web page: https://www.japanvisa.com/visas/japan-engineer-visa
Salary of an Engineer in Japan
In a separate video, the vlogger talked about how much an engineer earns in Japan? He mentioned that the salary depends on the following factors:
How much an employer offers.
Whether the engineer is licensed or not.
Whether the engineer is a new graduate or not.
Work experience
Basically, the salary of a Filipino working as an engineer in Japan is the same as the salary of a resident Japanese working in the same field.
He also said that the salary of an Engineering Visa holder is around 200,000 Yen or higher. That is the minimum salary, or the most basic. It will go higher depending on the factors mentioned above.
Also worth mentioning is the fact that even if you are not licensed, you can still get a high salary if you have lots of work experience, as it is mentioned above that most Japanese firms treat relevant work experience as the most important factor in hiring engineers or other professions.
Even if you are licensed in the Philippines, this is not really truly recognized in Japan, so you will probably start at the minimum salary if you are new in the country. 200,000 yen, in Philippine pesos, is equivalent to around 92,000 to 93,000 PhP, depending on the exchange rate.
Now, if you are not a board passer, or in other words, you are not a licensed engineer, just a graduate of an engineering course, you may have a basic salary of 200,000 yen. This is based on one of the vlogger's friends. They said this was their salary offer even when they were still in the Philippines for the final interview. This particular engineer was, as mentioned, an engineering graduate, non-board passer, and a JLPT N3 level passer. This means that his Japanese proficiency is at an intermediate level.
The vlogger also asked another one of his engineer friends regarding their salary. In this case, we have a licensed mechanical engineer, which means they passed the board exam back in the Philippines. They also had around 4 or 5 years of working experience in the Philippines. Finally, their JLPT Level is at N4. That particular engineer was offered a starting salary of 230,000 yen. If we convert that to peso, that is equivalent to 105,800 PhP.
The third and final engineer he interviewed has an N4 level. He didn't apply to become an engineer in Japan from the Philippines. In fact, he was already an engineer in Japan, but was just transferred to another country with the same company. When he transferred to another employer, he was offered 240,000 yen. That is equivalent to 110,000 PhP. It makes sense that he has a higher salary since he naturally looked for a new employer that paid higher than his previous employer.
There you have it. If you want to work as an engineer in Japan, you need to have an Engineer Visa. The process on how to do this is outlined above, but it's best to visit the Japanese embassy website, or even contact authorities there if you can for more detailed explanations.