Are you a Rad tech working in the Philippines? Do you aspire to work abroad, in the UK perhaps? If you answer yes to both questions, then you should read this article. You will learn more about the application process in working as a rad tech in the UK, or a radiographer as they call it in the country.
Also Read: What is the Monthly Salary of a Nurse in the United Kingdom?
The article also talks about how you might transfer work to the UK if you are already working as a radiographer in another country. In the case mentioned above, the radiographer featured worked in Saudi Arabia for several years before deciding to work in the UK. If you're interested, read more about how you can apply as a radiographer in the United Kingdom.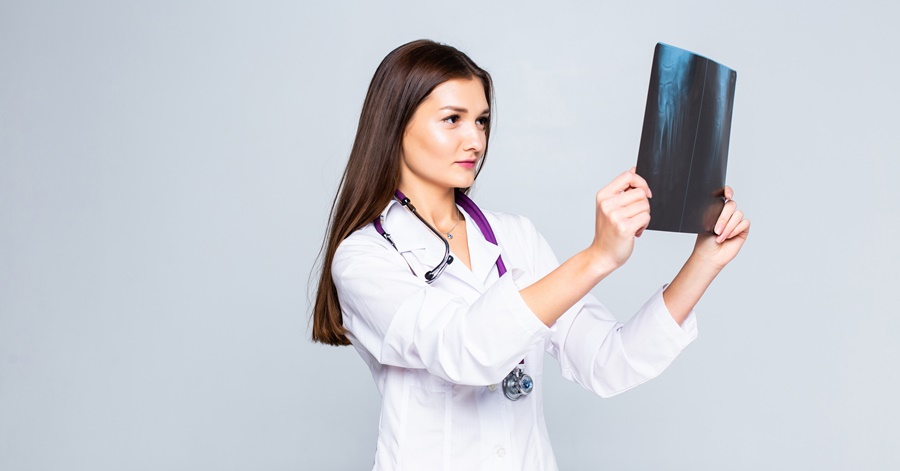 Disclaimer: The information posted here is based on the personal experiences shared by the OFW in the video below. Please let this post serve as a guide only. If you have specific questions, you may ask the OFW by commenting on their video on their accounts.
How to Work as a Rad Tech in the UK
In this article, an OFW with the YouTube channel RyeTingOurStory TV talks about being a radiographer in the UK. In this video, he shared how he migrated in the UK as a radiographer, or as it is called in the Philippines, a radiologic technologist (radtech). You can watch the full video below:
The vlogger's name is Ryan, and he graduated in Lorma Colleges with a degree of BS Radiologic Technology back in 2009. He started his career as a CT scan radiographer in St. Luke's Medical Center, located in Bonifacio Global City, Taguig. He worked there for 5 years.
Then, he became a CT Scan application specialist at Toshiba Medical System. He worked there for 2 years. Then, soon after, he decided to apply overseas. He made this choice because he simply wanted to look for greener pastures, as many people would say it.
Luckily, he got a job working for KSA, or the Kingdom of Saudi Arabia. He used this experience of working abroad as a stepping stone to work as a radiographer in the UK.
Requirements for working as a Radiographer in the UK
In the video, the vlogger shared the steps that he had to take, including the documents he needed to submit, in order to become a radiographer in the UK. The work he applied for is a CT scan radiographer.
He emphasized in his video that he took all of these steps without the help of an agency. Therefore, he did not pay for any placement fee, which is a big plus since he saved a lot of money. Also, this implies that the information he shared in the video is solely based on his experience which could be different from yours if you choose to apply.
So what are the requirements to be able to work as a radiographer in the UK? Well, you must be HCPC registered. HCPC stands for health and care professions council. This council is responsible for giving licenses to those who wish to work in the health care industry in the UK. The vlogger mentions that it resembles PRC of the Philippines, or Saudi Commission for Health Specialties in Saudi Arabia.
If you want to apply as a radiographer in the UK, the place to start is by clicking on this link: Health Jobs UK
Applicants outside the UK need to download the international applications form, which you can access by clicking here: HCPC
7 Sections of the HCPC application form
The HCPC application form has 7 sections, with each section requiring different information or documents to submit. These are the sections:
Section 1: Personal Details
Section 2: Qualification in Relevant Profession
Section 3: Professional Experience
Section 4: Professional registration and membership
Section 5: English language proficiency
Section 6: Paying your scrutiny fee
Section 7: Declarations
Section 1: Personal details
In this section, you are going to input your name, date of birth, address and all that personal information. The documents you need to submit in this section include valid passport and proof of billing. You need to photocopy these documents as well as have them notarized by a lawyer.
Section 2: Qualification / Educational Background
There are four documents that you need to provide under this section. These include your Transcript of Records, College Diploma, Certificate during your internship, and finally a copy of your course syllabus.
Section 3: Professional Experience
Under this section, you are asked to share about your professional experience, including the internships you took while you're still studying. To verify that what you submitted in this section are legitimate, HCPC will contact the employers or supervisors that you indicated in the form.
The documents that you need to submit under this section are as follows: Certificate of Employment, Job Description, Reference Letter, Trainings and Seminars certificates.
Section 4: Professional Registration and Membership
If you are currently practicing in the Philippines as a rad tech, then the documents you need to submit in this section are those given by PRC. If you are a member of one or more professional bodies, then you have to list all of them in this section.
For this section, you need to submit your valid PRC ID, PRC Board rating, PRC Board Certificate, PRC Certificate of Good Standing. The vlogger mentioned that he had work experience in Saudi, and if you are like him, then you also need to submit your Certificate of Registration from the Saudi Council, as well as your Saudi Council ID.
Section 5: English Language Proficiency
If English is not your first language, then that means that you have to provide proof of your English language proficiency. That means you have to take the UK version of IELTS.
Section 6: Scrutiny Fee
In paying your scrutiny fee, HCPC will email you a link as soon as they start processing your documents so that you can pay your processing fee. That means that in this section, you have to provide them your working email address.
Section 7: Declaration
In this section, you have to read, complete and sign declarations. As a summary, these declarations are as follows:
Related to HCPC's standard of conduct
Placing a professional indemnity agreement
Paying registration fees
Consenting HCPC to contact persons to obtain more information about your application
Confirming that your information is true and correct.
There are questions that you need to answer in this section as well, regarding your character and health. After answering all those questions, write your name and signature and the date when you signed the declaration form.
Submitting documents
After submitting all those documents and answering all the questions, you can now submit and post them by mail. The address is as follows:
Health and Care Professions Council (HCPC)
184-186 Kennington Park Road
London
SE114BU
You can also see this address on the upper right corner of the application form.
Summary of documents that you need to prepare
The following is a summary list of all the documents you need to prepare to make your UK radiographer application a success:
Valid passport
Proof of billing under your name
Transcript of records
College diploma
Original course syllabus
Valid PRC ID
PRC Board certificate
PRC Board rating
PRC Good standing certificate
Medium of instruction (if IELTS is not available)
Certificate of Employment
Job description
Training and seminar certificates
Employment I.D.
Certificate of Sponsorship (From U.K. employer)
Job Offer
Police Clearance / NBI Clearance
IELTS UKVI General Training
As you can see, it is definitely a long list indeed, but with patience and perseverance, you can prepare these documents fairly easily.
After submitting all the documents, just wait for HCPC to email you back. Hopefully, you will get a reply that states that all your documents are accepted. He waited for 3 months before an email from HCPC arrived, stating that he is already registered.
As soon as he received that email, he immediately applied online for a job in the UK. For the next two months, he applied for jobs, and most of them got rejected. That was very frustrating for him. Some jobs also required him to go to the UK for a personal interview, but he couldn't do that, so his application was withdrawn. For these particular job applications, he requested for an online interview, but they refused.
One day, one of the companies in London agreed to have a Skype interview with him. After that interview, they emailed him, asking him if he wanted to accept the job because he passed the interview. He immediately answered yes, and finally, he now works at the United Kingdom as a radiographer.
Work Visa Processing
To begin your work visa processing, the following steps need to be done:
First, you need to go to the UK government website. You can access the link by clicking here: Www.gov.uk
You will then be directed to the main web page. From the web page, select General Work Visa Tier 2.
Next, you should indicate that your processing your visa from the Philippines.
You will also be asked to indicate which visa center you are going to submit your documents. The vlogger mentioned that he chose VFS Global Visa Centre.
Work Visa Requirements
So what are the documents that you need to submit to get a work visa? The vlogger lists them below:
Certificate of Sponsorship from your employer in the UK
Job Offer
Police clearance
UKVI IELTS
Valid Passport
Aside from these documents, the visa center also asked for two payments, namely:
Visa Fee
IHS (immigration Health Surcharge) Fee – you need to pay this amount so that you qualify for the health benefits provided by the UK government while you work.
After submitting all documents to VFS Global Visa Center and paying the visa fee and IHS fee, he was asked to wait for three weeks.
He then finally received a call from the visa center, informing him that his visa is already available for pickup. He went there to pick up his passport and work visa for the UK.
Immediately, he booked for a flight going to the UK, and finally arrived in the country last January 2019. He is currently working in the UK for almost two years.
Job of a Radiographer
A radiographer is a health professional whose expertise is on using advanced equipment that produce any of the following:
X-rays
MRI
CT Scans
And more
Through a radiographer's expertise, he can help in the diagnosis done by doctors, usually when a patient has an illness or an injury.
Some of the specializations that a radiographer can get into include the following:
Trauma radiography – typically for patients in emergency status
Mobile radiography – deals with patients who can't travel, so the equipment is mobile
CT scans
MRI scans
Fluoroscopy
Angiography – focuses on imaging the heart and blood vessels
To be a successful radiographer, one must be well-versed in the structure of the human body. In addition, they should be knowledgeable about how injury and disease affects the body. Of course, they should be experts in the state-of-the-art equipment they are using.
The radiologist is the one responsible for requesting medical imaging to the radiographer. Once the radiographer produces these images, they are then handed back to the radiologist, which then interprets what he sees. In turn, the radiologist relays his interpretation to the doctor to help with the diagnosis.
In order to do this highly specialized job, a radiographer should not only have sufficient educational background; they should have the experience as well. The vlogger definitely has lots of experience working in the Philippines and Saudi Arabia, and that's definitely one of the reasons why he got hired in the UK.
There you have it. If you are a radiographer working in the Philippines, and looking for work elsewhere, you should seriously consider applying in the UK. As you can see, you need to go through a lot of steps before you can achieve this dream, but once you do, it is all worth it.