You've probably heard of Filipino nurses making a career in Ireland, but did you know that there are opportunities for radiographers and radiologic technologists as well? The same can be said about a few other medical and health care related professionals. If you have international qualifications, you can submit them to the governing authorities in the country and they can assess whether you are qualified to work there or not.
That is exactly what a few of our kababayans did to find their dream job in Ireland. In particular, one OFW works as a radiographer there, and he shares his experiences and lets us know how we can follow his footsteps if we wish. In particular, he emphasizes the first step, which is getting recognition from CORU. That is, if your work, school, and other qualifications get recognition from the authorities, then you are well on your way to getting a health or medical related job in Ireland.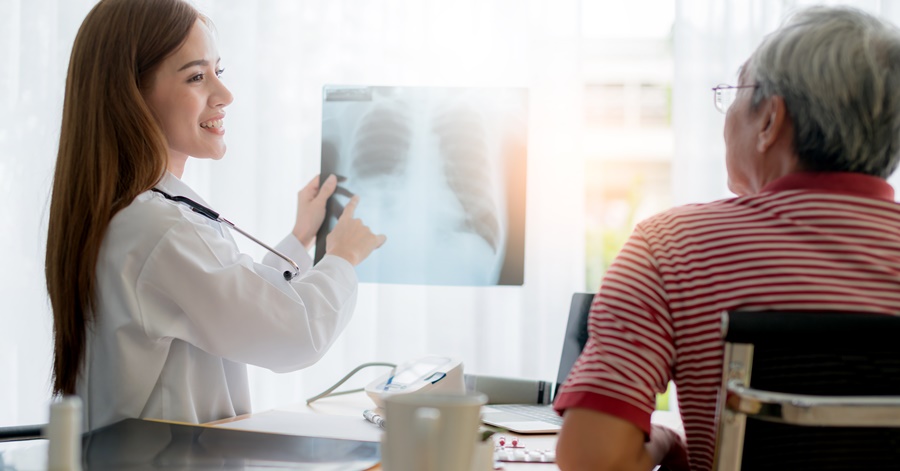 Disclaimer: The information posted here is based on the personal experiences shared by the OFW in the video below. Please let this post serve as a guide only. If you have specific questions, you may ask the OFW by commenting on their video on their accounts.
How One Filipino Radiographer Got a Job in Ireland
The information presented in this article is inspired by a YouTube video from Noel Galo Boy Ahos. If you want to watch the full video, check out the link below:
In this video, the vlogger is a radiographer working in Dublin. His experience is around 3 years. He came from Saudi Arabia and he applied online. Somebody contacted him about this job opportunity and he decided to take it. This job is for Alliance Medical, a big company in Dublin. The company has a lot of freestanding diagnostic centers and multiple branches. They even have partnerships with government hospitals, providing MRI and CT Scans to public hospitals that lack the equipment.
Vlogger's Personal Experience
The vlogger mentioned that you need to have a bachelor's degree if you want your qualifications as a radiographer to be recognized by CORU in Ireland.
He shares that the following are the most important requirements:
Transcript of Records – you need to get this from the university or school where you graduated from
Course syllabi – these contain expanded descriptions of the subjects, or major and minor courses of the Bachelors of Science in Radiologic Technology in the Philippines
English proficiency – while this is required; there are options. See next item for proof that you can communicate in English
Certification from the school or university that English is the medium of instruction – this you can get from the registrar's office
Evidence of work experience – these documents should come from your previous or current employers and in fact, they should be the one to email this to CORU
Record of internships/programs – these detail what procedures or assistances, or what you were taught to do, including the MRI, what parts of the body or what procedures, CT Scan, which ones are assisted by the clinical instructor, or what you just observed, etc.
Thesis or research studies – you need to provide a summary of the research or thesis you did in college. These may include what type of study you made, your methodology, results and discussion, and more. It is important that your research is practice-based and related to the radiologic profession.
These will be the basis for CORU identifying which skills you attained through your internship, educational experience, and other relevant events in your school and even your post graduate experience.
CORU will also identify what skills you learned while you are already working or earning salary. They will look at the trainings you joined or participated in, or what you learned from your senior radiographers. You need to write these down during the application process
Other Work-Related Requirements
According to the vlogger, you will also get a Good Standing Certificate. This proves that:
You are still registered.
Your plastic license is active.
You also need to give them evidence of your Board Exam Results.
Moreover, you will go back to your employer or supervisor that has the same profession as you, e.g. also a radiographer or radtech. They will then be contacted by the registration body, or CORU, of Ireland.
There are several sections in the application form which you need to apply. For example, Section 5 is related to your post graduate or employment experiences and skills attained.
CORU Application
In order to work as a radiographer, or any other medical-related field in Ireland, your international qualifications need to be recognized by CORU. CORU is a regulating agency for health and social care professionals, and it comes from an Irish word which translates to "just, fair, and proper."
You need to be a CORU applicant for recognition. To do this, you have to obey the following general guidelines:
Submit documents in soft copy. The only format allowed is PDF.
You should not submit documents through file sharing, such as Google drive links.
Make sure that the email (including the attached documents) does not exceed 15 MB.
There are certain sections of the application form that need to be signed.
Supporting documents need to be certified as they are submitted as PDFs.
These documents will be sent to recognition@coru.ie
The email should contain your application number.
The email should also indicate the profession with which you want to seek recognition for.
The profession, and your name, should be indicated in the email's subject line.
Documents You Need to Submit When Applying for CORU
Application form – certain sections need to be signed and stamped
Proof that you have paid the confirmation of recognition process fee
Birth certificate – this should be certified by a notary public, a lawyer, or a solicitor
Passport – this should be certified by a notary public, a lawyer, or a solicitor as well
Evidence of eligibility to practice – this should also be certified by a notary public, lawyer, or solicitor. An alternative is to have the relevant competent authority submit this evidence directly to the email mentioned in the list above.
Qualification certificate – this document should be emailed to recognition@coru.ie by the university directly.
Transcript of Records – similarly, the university should email this directly to CORU using the email mentioned above
Course curriculum – an alternative is the syllabus or module descriptor. Again, the university should directly email this using the same email to CORU. This gives CORU a more detailed description of the courses that you took during your university education.
Others – you can add employer references or additional qualifications. If so, CORU requests that your employer or university email these supporting documents directly to the CORU email mentioned above.
CPD certificates – this should be certified by a notary public, lawyer, or a solicitor.
If your university is unable to give documents that show the syllabus, transcript, qualification certificates, etc., but you can, then you have to get these documents certified through a notary public, lawyer or a solicitor.
How to Register at CORU
If you want to work as a health care professional in Ireland, then your professional qualifications need to be assessed by CORU. This assessment is known as the process of recognition. Through this, your qualifications will be compared to the standards and proficiencies that are required in Ireland.
During the recognition process, when there are insufficiencies that are identified in the documents you submitted, can be remedied using the following:
Lifelong learning
Professional experience
Application of compensation measures
All or any combination of the above
The recognition process, which is done by the Regulation Board for whatever profession you choose to apply in, takes some time. In fact, once you submitted all the documents or filled up all fields required, it may take around 4 months, albeit the regulating body does its best to work as fast as possible.
The Regulation Board needs to take their time so that they can be sure that the applicant has met all the standards required to work in the medical or health care system of Ireland.
Moreover, even if you have submitted all the documents required and are confident that you meet the Irish standards for the given profession, there is still no guarantee that you will get a positive outcome. That's why CORU officials strongly recommend that you don't make travels or job arrangements before your qualification is recognized by CORU.
So what professions can go through the recognition process by CORU? You can access the official CORU website for more information. Here they are:
Dietitians
Dispensing Opticians (General Division)
Dispensing Opticians (Contact Lenses Division)
Medical Scientists
Occupational Therapists
Optometrists
Physiotherapists
Podiatrists
Radiographers and Radiation Therapists
Social Workers
Speech and Language Therapists
Steps to Recognition
Here is a summary of the steps to getting Recognition for the international qualifications of your profession
Read the guidance notes which you can access online.
Complete the electronic application form. These should not be handwritten.
Using the application checklist as a guide, get certified true copies of the documents required.
Print the application form, put your signatures in the appropriate spaces.
Get the required documents from the university you graduated in or from your employers.
Don't forget to review so that you are certain you have all the documents needed.
Pay the application fee in Euros. As of the time of this writing, the price is 410 euros.
CORU Application Timeline
Once CORU receives your application and all the relevant documents, expect to have the following timeline:
Seven days or less from receipt of application – CORU will send an email to tell you that they have received your application.
One month or less from receipt of application – CORU will send a message stating that either a. you have a complete application, or b. you have missed to send some documents and you need to comply.
Four months or less from receipt of application – CORU will send you the decision of the Registration Board.
The three possible decisions that you can get from the Registration Board with regards to your application are as follows:
Your qualification is recognized.
They refuse to recognize the qualification.
They can provide a compensation measure to address some deficits in the qualification.
Application Form Checklist
As mentioned above, you will need to submit several supporting documents that need to be certified by a notary public, a lawyer or a solicitor. These are the following certificates that you need to do these for:
Certified copy of proof of identity
Certified copy of your birth certificate
Certified copy of evidence of change of name (only if applicable)
Certified copy of official transcripts for qualification(s) awarded
Certified description of the course content, course syllabus or handbook
Certified documentary evidence of eligibility to practice
Certified copies of certificates/transcripts for other relevant qualifications
Certified translation of all documents into English
Standards of Proficiency for Radiographers
The Radiographers Registration Board of Ireland has developed standards of proficiencies that aim to ensure that the profession is practiced safely all throughout the country. These standards can be categorized into one or a combination of the following:
Knowledge
Skills
Competencies
Professional attributes
Moreover, the standards of proficiency for radiographers can be divided across the following six domains:
Professional autonomy and accountability
Interpersonal and professional relationships
Effective communication
Personal and professional development
Provision of quality services
Knowledge, understanding and skills
In general, radiography graduates should practice their profession at the highest level of ethics and legality. For example, they should know that they should always prioritize the best interest of patients. They should also be able to sustain professional relationships and be good team players.
Radiographers are also expected to be effective communicators. This includes sharing information, listening, providing advice, professional opinion and instruction. In addition, they should also be self-aware and have critical reflections regarding their practice. These are just some of the qualities expected of radiographers wanting to work in Ireland, across the above-mentioned domains.
Ireland is a lucrative country that has always been a go-to location for aspiring expats. If you are a radiographer, then you should now know that there is an open door of opportunity waiting for you. Have your qualifications assessed through CORU, wait a few months, then live your dream of living and working in Ireland.