One of the best countries to work as a nurse is Ireland. If you find an opportunity to do so, then you definitely must try it out. According to several sources, nurses in Ireland are among the highest paid all around the world. As a nurse, you will definitely learn a lot with regards to the profession.
Also Read: How to Apply as a Nurse in New Zealand
Nursing graduates have lots of job opportunities in Ireland, not just staff nurse positions. You can work as a researcher, you can be an educator, you can be a mentor to students. Moreover, you will most likely be working around other healthcare professionals, such as OTs, healthcare assistants, doctors and so much more. If you're interested in this job, then this article is for you.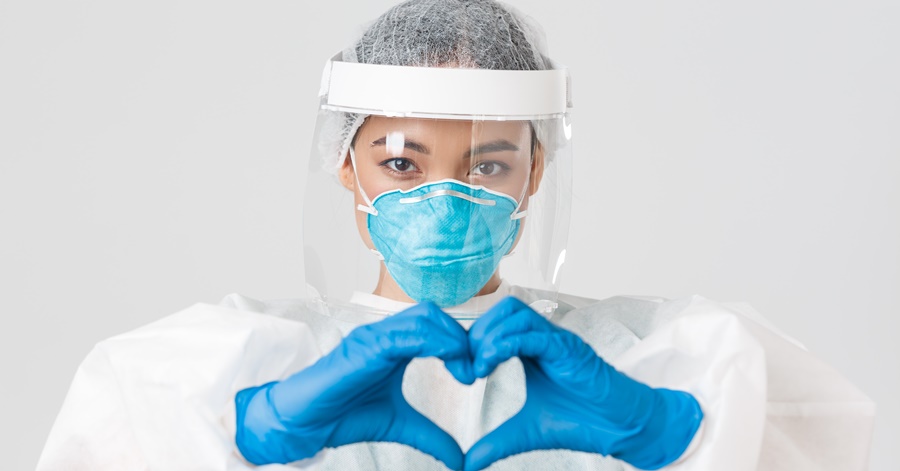 Disclaimer: The information posted here is based on the personal experiences shared by the OFW in the video below. Please let this post serve as a guide only. If you have specific questions, you may ask the OFW by commenting on their video on their accounts.
Steps You Need to Take to Become a Nurse in Ireland
The following information is shared to us by a Filipino nurse working in Ireland. He has a YouTube channel named Nurse Raymond. If you want to know more about this specific topic, then click on the link below:
This video is primarily about registering at the NMBI, which stands for the Nursing and Midwifery Board in Ireland. If you want to work as a nurse in this country, then you have to be registered. Once you're registered, you are then qualified to apply to work as a nurse in the hospitals and other healthcare institutions in the country.
Is registering at the NMBI easy? Well, according to the vlogger, the answer to that question is both yes and no.
Yes because the process is pretty straightforward and the requirements are not that many. No because the hardest part is the waiting game. You have to be patiently waiting for the results and the relevant documents to arrive.
After all, there are lots of nurses wanting to get registered in Ireland, not just from the Philippines but from all over the world.
Registering at the NMBI
So what are the first steps you need to take during the NMBI registration process?
Go to the NMBI website and be familiar with it
Go to the Registration section
Click on overseas applicants
Download the PDF file on information about how to process registration.
In the website, you will indicate that you are registering from overseas. You will also select category 3, which is for trained nurses outside EU.
Eligibility for application
Before you can even begin to apply at the NMBI website, you must prove that you are eligible. You should prepare the following:
You must have a valid registration from PRC
You must have at least 12 months of clinical experience before the application date.
You must pass the required English language competencies
For example, if it's been 5 years since you last received your PRC license, but you only worked for 3 years as a nurse out of those, then that is okay. As long as you have at least 12 straight months of relevant work experience prior to your application then you are good to go.
When it comes to the English language competencies, you need to either take the IELTS or the OET (Occupational English test).
For IELTS takers, here are the minimum requirements:
An overall score of 7
Listening score of 7
Reading score of 7
Speaking score of 7
Writing score of 6.5
For the OET, here are the grades and minimum scores:
Listening grade of B (350-450)
Reading grade of B (350 -450)
Writing grade of C+ (300 -340)
Speaking grade of B (350- 450)
These test results should be less than 2 years old. Otherwise, they won't count.
As it turns out, these English proficiency test scores are very important. They are a crucial part of the application forms you get from NMBI. They will check that you indeed took and passed this test. So, don't fall for the scams you see on Facebook saying you no longer need to take the IELTS to land a nursing job in Ireland.
NMBI Registration Process
So what are the five major steps for the NMBI registration process? Here they are:
Overseas Registration Application Request Form
Overseas Registration Application Pack
Verification or CCPS
Assessment Stage
Decision Letter
Step 1 – Overseas Registration Application Request Form
Download this pink-colored form at the NMBI website and fill it up. Some of the information you need to fill up include:
Personal contact details
TRF number (for IELTS takers; OET candidate number for OET takers)
Credit card or Debit card details.
You will actually be sending your credit card to them through a trustworthy courier. Three days after receiving the credit card, the NMBI will have deducted the expenses you need to pay from your card. That includes 350 euros for the application process.
Step 2 – Overseas Registration Application Pack
You will then receive the overseas registration application pack from the NMBI. The vlogger suggests you indicate that they mail it to you to a location that is easy to find. For example, the vlogger actually had this pack mailed to the hospital where he worked at that time.
He received the application pack one month after his credit card was deducted of application payments. While unsure, the vlogger said that perhaps the process is different now; that NMBI no longer sends physical application packs but rather just send them through email as downloadable documents. It's a much faster process this way.
Some of the important things you can find in the application pack include:
Application reference number – this will allow you to access your NMBI account.
Security code
Details on how to start the NMBI log-on
Two sections of the Application Pack
The application pack has two sections:
Section 1: Documents that need to be sent back to the NMBI
Section 2: Documents that you first need to submit to relevant authorities (like the PRC, hospital, school, etc).
Some of the things you need to fill up or provide for Section 1 are the following:
Personal details
Passport size photo (with your name and reference number at the back)
Identity documents like Certified true copies of Birth Certificate and Marriage Certificate
Contact details
Registration details
Compulsory questions (yes/no)
Details of professional practice
Declaration form at the back (sign with date)
All these documents need to be in English.
To get a certified copy of your documents, you must bring your original documents to one of the certifying authorities listed below:
Solicitor or lawyer
Notary public
Peace commissioner
Justice of the Peace
Commissioner for oaths
For contact details, you have to be mindful of what name/s you put in there. If you put your name there, then they will communicate with you regarding the progress of your application, or what else you need to give them.
However, if you have an agency, they may ask you to put the agency's contact details there. In this case, you won't be receiving any updates directly from NMBI. They will send their feedback to the agency.
The vlogger shared that he didn't get an agency yet. He waited for when he received the decision letter before getting one.
You will also be asked to write down details of your initial nursing qualifications or post graduate qualifications. Furthermore, you will be answering yes or no compulsory questions related to your practice.
When asked to write about your work experience, you shouldn't include work that isn't related to nursing. For example, the vlogger mentioned that after graduating, he worked for 2 years as a call center agent. After that, he worked for 2 years as a nurse in Saudi Arabia, Riyadh and then in Jeddah.
How about gap years? The NMBI will take this as an issue, but as long as you explain what happened during that year, or why you decided to not work, they will understand.
The NMBI is very interested in the details of your work experience from when you got registered in PRC to the present. The vlogger said that there was a 9 month gap between his work in Riyadh and his work in Jeddah, so he had to explain that gap in writing.
Section 2 or Step 3 – Verification or CCPS
Section 2 includes forms that need to be completed by relevant authorities. These are as follows:
License verification – this needs to be submitted to PRC or any other nursing body that you are registered in. The vlogger went to PRC Manila and the DHL nearby with this form. He also had to go to the Saudi council because he had work experience there.
The vlogger then waited for 2 weeks before his account in NMBI got updated.
TOR or Transcript of Records – for this you need to go to the University where you graduated. The vlogger mentioned that he went to FEU for this. He said that it took the school one month to process this request, then another month for them to send it.
Employer reference – this must be completed by the director of nursing or your nurse manager. In the case of the vlogger, he said that this was completed by a different person. As a result, he had to provide a full explanation for the NMBI.
Post graduate forms – if you pursued graduate degree programs, then just download a form and send it to the University where you graduated.
All of these documents need to be completed within 6 months. If you can't do this, then they will get rid of the documents you already submitted and you will have to redo your application all over again.
Step 4 – Assessment Stage
In this stage, the NMBI carries out an assessment of your application. Prior to this stage, you will really feel the importance of having an account at the NMBI website. You will be regularly checking the status of your application, and it will regularly update your documents if they are Pending or Waiting or if they have already received it.
If complete, it will show that you are in the ASSESSMENT Stage. It feels good to know that all your documents and requirements are already in the hands of the NMBI, and that even the documents sent by relevant bodies have already arrived.
You will then have to wait for another 90 days before they come up with a decision based on the documents you submitted and requirements you fulfilled. Sometimes, the decision arrives in more than 90 days, but the vlogger said that his came in less than 90 days.
Step 5 – Decision letter
This is the much-awaited part of the whole process. However, receiving the decision letter doesn't mean you will go to Ireland immediately. There are four possible outcomes:
Eligible for registration
Further information required
Required to successfully pass adaptation or aptitude test
Refused registration
Eligible for registration – this is the most desired decision. When you have this you can automatically register. This means you don't have to go through different tests or provide additional documents.
Further information required – When you get this, this means that NMBI needs more information from you that you have to complete.
Required to successfully pass adaptation or Aptitude test – this was the decision the vlogger obtained from his letter. He said that most of Filipino nurses receive this. It means you have to pass these tests in order to be eligible for registration. The details on how to apply to take these tests are provided in the letter.
Refused registration – this hurts after all your time and effort, but the vlogger said he hasn't heard anyone who was refused. You can always appeal to the NMBI to change their decision, but you have to do this within 56 days. You can access the appeal form at the NMBI website.
There you have it. These are the steps you need to take in order to be registered at the NMBI and work as a nurse in Ireland.