A video of an OFW nurse in Ireland pretending to be a waiter in the Philippines and surprising parents after 3 years of not going home has gone viral, garnering over millions of views on TikTok.
Also Read: OFW Meaning: What it Means to be an Overseas Filipino Worker
A video posted on Tiktok by @sting89dmz showed a young man in staff uniform, with apron and gloves serving food to his parents. He is then seen removing his face mask , revealing his identity to be their son who they have not seen for three years.
The heartwarming video shows the reaction of the nurse's parents upon seeing him after such a long time away. They are visibly emotional and happy to have their son back home with them.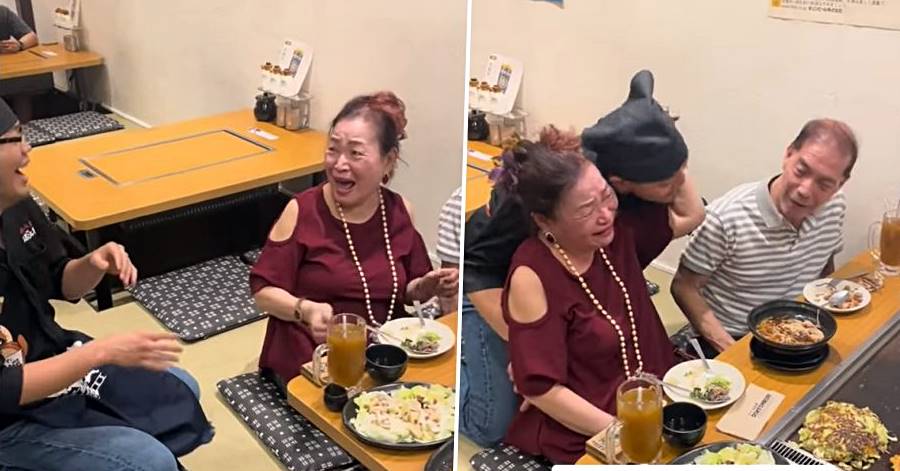 Filipino Nurse in Ireland Goes Home to Philippines and Surprises Parents in Restaurant
The nurse, who is originally from the Philippines but is now working as an overseas Filipino worker (OFW) in Ireland, secretly went home to the Philippines for a vacation and decided to surprise his parents by serving them food as a waiter in their own home.
The young man, who was identified as Luigi, is an OFW nurse currently based Ireland. He said that he decided to come home and surprise his parents after not being able to see them for such a long time.
Check out the video below:
Indeed, Luigi's video touched the hearts of many netizens who were also able to relate to the pain and longing of being away from loved ones. His story also serves as an inspiration to other OFWs who are longing to go home but are unable to do so due to the current pandemic situation.
The caption in the video reads "My nurse brother went home from working in Ireland after 3 years and acted as a waiter to surprise our Mom and Dad!"
The video has since garnered over 15 million views, with many netizens praising the OFW nurse for his heartwarming surprise.
Others also shared their own sentiments about the video and of being separated from their loved ones due to work abroad:
One user said "His mother when talking to him keep looking at him. Her mind must be thinking that he looks like his son but beyond her expectation"
Another user said "pati ako umiiyak, happy for your family 🙏 hindi po madali maging isang ofw 🥰💖 sana ganyan din pag uwi ko ☺️" (Translated "I also cried, happy foryour family. It's not easy being an OFW, Hope to experience the same when I go back home")
Here's another video after the surprise:
In the Philippines, it is not uncommon for children to have to leave their homes and families in order to work abroad. Many Filipinos choose to work overseas in order to earn better wages and provide a better life for their families back home.
However, this often comes at a great cost, as they are away from their loved ones for long periods of time. This can be especially difficult during holidays and special occasions, when all they want is to be with their family.
Luigi's video is a reminder of the sacrifices made by OFWs and their families, and how much they miss each other. It is also a reminder of the importance of spending time with loved ones, no matter how far away they may be.