You've probably heard personal stories from OFW parents about the hardships they had to endure for leaving their families behind in order to provide them the life they deserve.
ALSO READ: Former Pedicab Driver, Balut Vendor Makes it Big in Ireland
However, stories of children or the families who were left behind are not as common or as publicly shared in the media. But when they are, they can also provide a refreshing angle to look at, because we can also see how distance can strengthen bonds and teach people to persevere on their own and to not be dependent of others.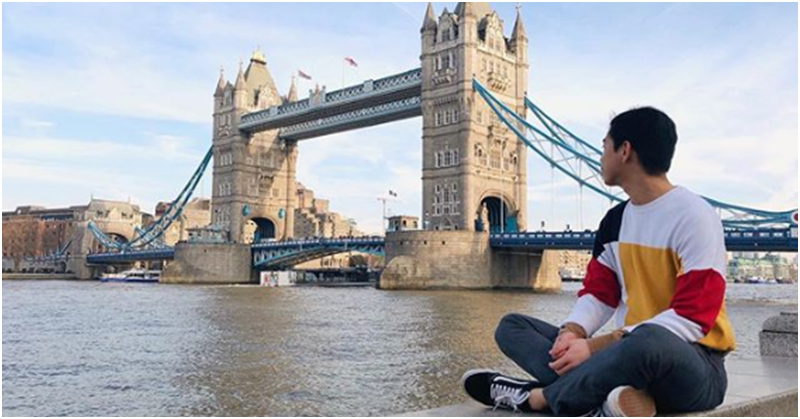 OFW's Son Goes to Study in London on Scholarship Grant
This has been the story of Earl Bordon, who is a son of an OFW who works as a media practitioner at the Pacific island chain, Commonwealth of the Northern Marianas, a US territory, and his recent achievement of completing a second course at the prestigious Le Cordon Bleu in London, as reported by the Saipan Tribune.
Earl, who was a former high school student at Marianas High School in Saipan, CNMI, has also completed a culinary management distinction course.
Earl said that he chose to study abroad in London because it is one of the biggest food capitals in the world, and the food industry there is among the biggest and the best within the region.
Bordon also shared that studying culinary arts in London has exposed him to the European culinary scene, which has taught him so much.
Studying at Le Cordon Bleu in London wasn't a hard decision to make for Earl, knowing that it is one of the first and longest running institutions in Europe focusing on French cuisine and pastry, which he admittedly is very much interested in.
As for Earl's dad, Jing Bordon, his son entering a prestigious school in London was one of the greatest rewards he has ever received as an OFW parent, knowing full well that it is beyond their capacity to send him there.
It was through the help and sponsorship of the Saipan Chamber of Commerce, and three years' worth of savings, as well as the support from Earl's siblings, that their brother's dream finally became a reality.
Throughout this experience, Jing acknowledged that the struggle to find the means to obtain the tuition funds for Earl's schooling was part of the many life lessons earned by their family, especially for their son Earl in his young adult life.
As for his plans, Earl shared that if he finds a job in the UK or in the US before his student visa expires, he will immediately take advantage of the opportunity. But if fate takes him to a different direction, he would choose to go back home to his family and spend time with them while working to build his career as a pastry chef.
Opportunities don't come very often, but when they do, it's important to welcome them with open arms, backed by the willingness to learn and the perseverance to succeed.
ALSO: [WATCH] Former Fish Vendor is Now Owner of a College in London