For today's article, we interviewed Jun Amparo, an OFW who has been living in Thailand for 13 years now. He is currently working as a School Counselor for an international school there. Aside from this, he is also a published author, blogger, financial literacy advocate, and a family man!
That's right! Jun is the author behind OMG! OFW's Money is Gone, a book that tackles the financial struggles of Pinoys working abroad. He has also written articles and given talks about financial literacy, discussing the importance of faith in journeying toward spiritual as well as financial abundance.
Indeed, Jun is blessed, because he resides in Thailand with his family — his wife and their two children — by his side! Get ready to gain new new insights as you read more about Jun and his inspiring story… his humble beginnings, his noble work and advocacy, along with his dreams and aspirations!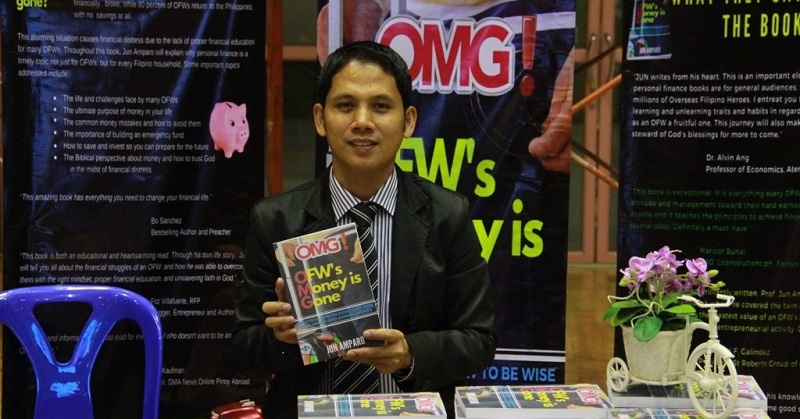 Jun Amparo, School Counselor and Author of OMG! OFW's Money is Gone
Name: Jun Amparo
Current Profession: School Counselor
Years in Thailand: 13 years
1. Tell us about yourself.
Hello! I am Jun Amparo, a School College Counselor at an international school in Thailand. I've written two books and given presentations about financial literacy. I am also a Co-founder of the The Pinoy Legacy, an online magazine in Thailand. In fact, here is an article featuring my interview with Edward Lee, the Chairman of COL Financial Group.
2. Why did you come to Thailand?
Like most other OFWs, I came to Thailand in search of better job opportunities. That was in 2006, when I was still working as a Missionary in Batangas. My wife (girlfriend then) and I preferred to stay together as much as possible, so we decided to find work in Thailand. Back then, I didn't even have enough money to buy a flight ticket! Here's my story on how I was able to raise enough funds for my travel.
3. What were your previous jobs?
Previously, I have worked as a Teacher and served as a Church Pastor.
4. How do you find your current job? Are you happy/satisfied with it?
I am definitely happy and satisfied with my current job because my whole family is with me. My wife, Margie, and I work in the same school, while our two kids — Justin and Gayle — also study in the same school!
5. Are you able to save as an OFW? Why/How?
Yes. I have been able to save and invest through mutual funds, the stock market, insurance, and real estate in the Philippines.
6. Is it difficult to live in your place? What are/were your struggles? What's life like outside work?
Outside of work, I usually spend my time reading, blogging, playing basketball, and playing with my kids. I also watch TEDx, teach university students part-time, and engage in other professional development activities.
As for my struggles, I have encountered quite a number of challenges as an OFW! I've discussed them in greater detail through my book, OMG! OFW's Money is Gone.
7. What are your plans in your career/family/future?
I aspire to become a best-selling author, have my own publishing company, finish my doctoral studies, and become a motivational speaker.
8. You have any tips for Kababayans when working/finding work as an OFW?
I would like to advise all Filipinos to never stop learning, especially when it comes to investing in financial education. As I mentioned during an interview with The Pinoy Legacy, financial education is so important. I believe God wants to bless us spiritually and financially, so that we can be more loving and generous persons.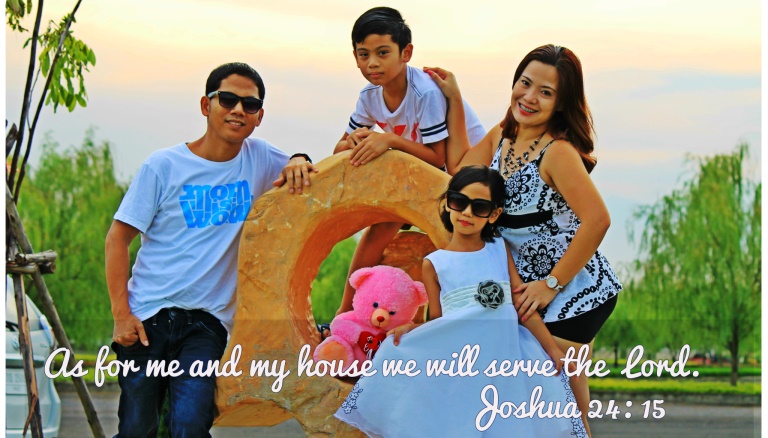 Connect with Jun Online
To know more about Jun, you may get in touch with him through these websites:
—————-
*Photos provided by Jun
Are you a Pinoy expat abroad? Do you want to be featured in the website? Send us an email telling us you want to be featured at admin@thepinoyofw.com and we will send you the set of questions! Let's help other Pinoys who want to work overseas understand what life abroad is like through your story.