They say great things start from small beginnings. Even if we start out small, it's important that we never take all the lessons we learned from our humble beginnings for granted, as these will be the foundation of our successes in the future.
ALSO READ: Filipino Among 6 Finalists for Cambridge's 'Most Dedicated Teacher' Award
This has been the true to life story of a former pedicab driver in the day, and balut vendor at night, when he made it big with his own business venture overseas.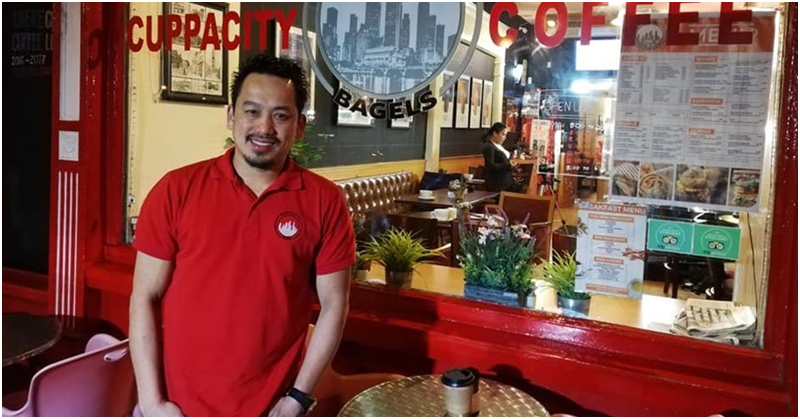 Meet Former Balut Vendor & Pedicab Driver — Now Coffee Shop Owner in Ireland
Jeffrey Velasco, who hails from Tondo, Manila, knows more than a thing or two about hard work, as his whole success story was founded on this humble trait, which pushed him to greater success, as shared in a report by ABS CBN News.
Jeffrey recounts the days when he was a simple pedicab driver in Tondo. He would drive his pedicab in the day, and then peddle balut at night.
Eventually, Jeffrey was presented with the opportunity to work overseas as an electronics technician in Taiwan, where he stayed for several years. Saving up his earnings, Jeffrey knew exactly what he wanted to do after his contract ended overseas: to put up a billiards and bar place, as well as a small Internet shop upon returning back home to the Philippines.
The promise of a better life once again brought him overseas, this time, however, with the help of his wife who is a nurse.
Jeffrey found himself starting all over in Ireland, where he started as a coffee barista in the morning and a staff at a bed and breakfast place at night.
This experience has helped Jeffrey discover his passion and determination to pursue his dream eventually.
In 2013, through the encouragement of his former boss, Jeffrey took a chance and bought out a failing coffee shop business in a populated location in Cork.
With his entrepreneurial background and being a handyman himself, Jeffrey personally converted the place into a warm and cozy space, which he named Cuppacity Coffee & Bagels, where every customer would come in and be entertained like family.
This has been greeted with warm support by his Irish patrons, both young and old. Despite the presence of bigger, more mainstream competitors, Cuppacity Coffee & Bagels managed to stay afloat, and slowly grew its customer base.
Two years after opening his first coffee shop, Jeffrey and his wife Beth opened a second one, this time at the heart of Cork City, where the competition was fiercer. Despite all this, with the experience and the right formula at their disposal, Jeffrey and his team once again succeeded and are now looking to open a third shop under a different name.
Other than Filipinos, Jeffrey also has Irish, Polish, Romanian, Lithuanian, Malaysian, and Brazilian staff under his team.
According to Jeffrey, if there's one piece of advice he could give those who dream big, it is to "make every opportunity count" as they don't come very often.
ALSO READ: [WATCH] Former Fish Vendor is Now Owner of a College in London