Even if we've come from different backgrounds, success is not measured by where or how we started. It is the journey through our humble beginnings and persistent commitment to better ourselves despite the challenges that come our way.
ALSO READ: First-ever Female President of Utah Valley University, a Filipina Multi-Language Speaker
Such is the inspiring story of our featured Filipina in this post, who, despite growing up in a humble household of a fisherman and a housewife, has striven to improve herself and become someone distinguished and is able to help others.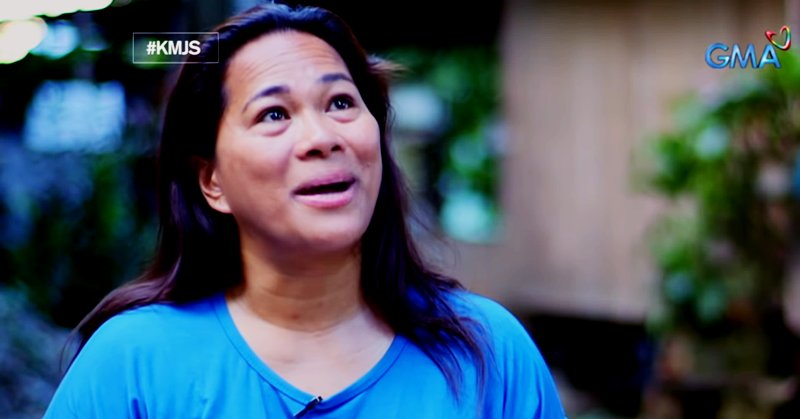 [VIDEO] From Selling Fish in the Philippines to Owning a College in London
Our story follows Nova Tevez Fossgard, 46, who hailed from Tukuran, Zamboanga Del Sur. Fossgard, just like most of us, grew up in a humble home where at the age of five, she began selling fish to help her family get by every day.
Fossgard can still remember how she played tricks on her aunt, by stealing fish from her to sell in the market and to earn some money.
In 1991, Fossgard finished a bachelor's degree in Accounting at Southern Mindanao College. Desperate to help her parents and to get her younger brother through college, she decided to work as a domestic helper in Hong Kong right after she graduated from the university.
As she was working as a domestic helper in Hong Kong, Fossgard's former employer put  up an offer that she could not turn down: She was offered to work as a companion to her boss' 80-year old mother in England.
It was rather a simple task, as they already had a housekeeper and a gardener at the residence, and so all she had to do was to literally stay with the elderly and be her companion. This, turned out to be a great opportunity for Fossgard, as the old woman was highly educated and she taught her so many things from cooking to the value of reading a lot of books.
It was in Oxford where Fossgard met her husband, Jan, who at the time worked as a journalist and had both an undergraduate and master's degree at Oxford University. Things were not easy when the couple was starting out because in 2006, Jan lost his job.
A year after, and now with a child to feed, Jan tried his luck and applied for a teaching position at an English language college. It was there where an opportunity to take over the business was presented to him by the owners because they wanted to retire already.
Despite the big break offered to the couple, the challenges that came along with running a college were definitely not easy. They loaned a lot of money and re-mortgaged several properties. This has tested their relationship, their finances, as well as partnership in the business, Fossgard explained.
From a single student, the college has now flourished to handling over 3,000 enrolled students every year from all parts of the world.
According to Jan, his wife's business acumen significantly helped the college move forward. Moreover, their personalities complement each other to form a strong partnership.
While Jan works as the principal of Purley Language College, his wife takes care of the administrative and operational side of the school.
In the words of Nova's husband, Jan: She's [Nova] got a bubbly, magnetic personality. She is bold enough or confident enough to speak to people across various levels. She also enjoys travelling, so she is able to operate in many countries. She is able to relate to people, negotiate, and close deals.
Here is a video feature on Nova Fossgard's story posted on Youtube by GMA Public Affairs:
To those who often find themselves doubting their dreams and capabilities, Nova has this piece of advice to share:
Don't be afraid. Follow your instincts. Do whatever is it that you want to do. If you keep holding back with your fear, nothing is going to happen. You have to overcome (your fears). Don't crawl. Always run.              
ALSO READ: WATCH: Millionaire Couple Shares Success Story w/ PHP 100 Starting Capital