Families of overseas Filipino workers (OFWs) often look forward to receiving "balikbayan" boxes, especially during Christmas season. These boxes are typically filled with new clothes, shoes, gadgets, toys, chocolates, and other "pasalubong" sent through courier services from abroad.
ALSO READ: How to Send a Balikbayan Box to the Philippines
Recently, the young daughter of an OFW received a balikbayan box. A video shows her standing next to an ordinary-looking box. Little did she know that a special "gift" awaited her inside!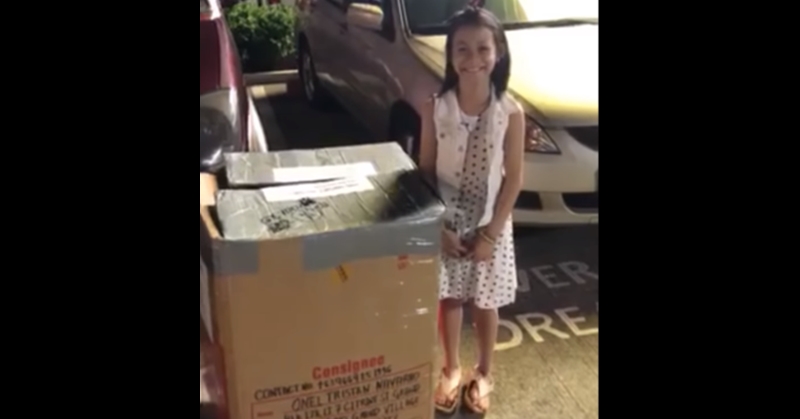 Girl Opens "Special" Balikbayan Box for Christmas
The video shared by Marco Caesar on Facebook shows his niece, 9-year-old Saliah Franchesca, standing next to a balikbayan box sent by her father, Martin Flores Navarro, who is an OFW. The girl was smiling, looking happy and excited to open the box filled with "goodies."
Saliah's parents are both OFWs. They weren't planning on coming home this year, but the father decided to take a break from work and spend Christmas with their daughter. He wanted to surprise her, so he enlisted the help of his family and prepared a one-of-a-kind balikbayan box.
When Saliah opened the box, her smile swiftly turned into tears… of joy! The young girl was obviously surprised and delighted to be with her father, whom she hadn't seen in months!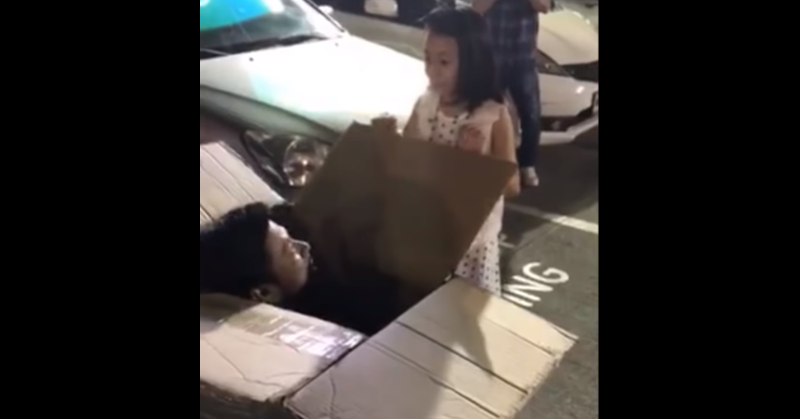 Here is the video of Saliah opening the "special" balikbayan box, posted by her uncle Marco Caesar on Facebook:
ALSO READ: Heart-stirring Video Touches on Plight of OFWs & their Families
What a touching video! Beyond the gifts and pasalubong, nothing beats the presence of your family and loved ones. For Saliah and her father, it's going to be a special Christmas, indeed!