A lot of nurses in the Philippines are curious about how to work overseas and how much they can make. One of the top destinations is Singapore. Many find it ideal to work in this first world country because it has one of the best healthcare systems in the world, plus it's just really close to the Philippines.
Working as a nurse in Singapore may be difficult at first, due to the culture. However, as Filipinos, we are very flexible and can readily adapt. In this article, we can learn more about the salary of a nurse in Singapore, as well as other related content. Read on if you're interested to know more about this information.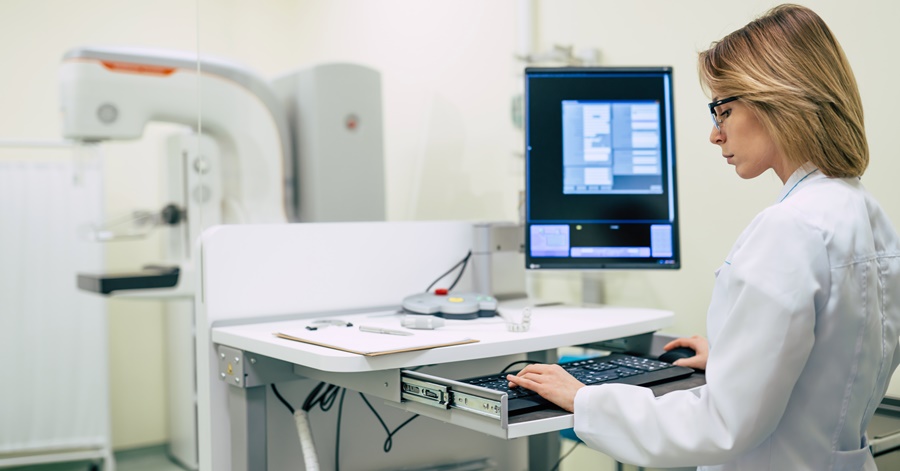 Disclaimer: The information posted here is based on the personal experiences shared by the OFW in the video below. Please let this post serve as a guide only. If you have specific questions, you may ask the OFW by commenting on their video on their accounts.
How Much Can You Earn Working as a Singapore-based Nurse?
In the video shown below, YouTube channel Tim and Vena Adventures showcases the salary of nurses based in Singapore, among other things. This article focuses on the salary, benefits and deductions mentioned in the video.
In the video above, the YouTuber talks about the application process first, and then the salary of a nurse in Singapore later.
When you ask around, you will learn that nurses are paid well in Singapore. Indeed, your salary in Singapore as a nurse will be around 2 to 3 times higher than what you will earn in the Philippines.
While this is true, in many cases, the expenses are high as well. These expenses include accommodation, food, bills, and more.
Another factor that affects how much you can earn is the kind of jobs that you can have as a nurse. Here are some of them:
Staff nurse
Enrolled nurse
Nursing aid
Healthcare assistant
For example, the starting salary of a staff nurse can be from 1800 SGD to 5000 SGD. In Philippine pesos, that is equivalent to around 65,000 to 180,000 pesos.
Enrolled nurses, on the other hand, typically earn around 1500 SGD to 2500 SGD. That is equivalent to around 54,000 pesos to 90,000 Philippine pesos. Basically, enrolled nurses earn about just as much as staff nurses. Health care assistants and nursing aides, on the other hand, earn a monthly salary of around more than 1000 SGD.
Here are other factors that determine your salary:
Experience – the more experience you have, the higher your salary will be. Our YouTuber, in fact, shares this advice to anyone who wishes to apply as a nurse abroad: don't rush. Before applying, gain experience, since employers will look for it anyway. If you do get hired despite your lack of experience, you will start with a lower level nursing career, such as being a nursing aide.
Work place – if you land a job at a well-renowned hospital, chances are you will get a high salary as well. Not only that, you get to be immersed in the latest in medical science and technology. In contrast, nurses that work in clinics typically have a monthly salary of 2000 – 2500 SGD. In Philippine pesos, that is equivalent to around 72,000 to 90,000 pesos.
There are many advantages to working at a state or government hospital as a nurse in Singapore. One of these are the bonuses that you receive every July and December. Another perk is that you get to work with lots of Filipinos. In fact, there are government hospitals in Singapore wherein around half are from the Philippines.
Nature of work – If you work at a nursing home, your salary rent will be different to that of a nurse working at a hospital because the nature of work is slightly different. For one, you're only dealing with one client at a time, but if you work at a hospital, it would be normal to handle several patients with varying medical needs.
Area of specialization – your salary will also depend on your area of specialization. For example, if you work as a nurse at the operating room (OR) or delivery room (DR), then usually you will have a higher salary.
Salary Deductions
While it is true that the salary of nurses in Singapore is high, and after years of experience, even comparable to the salaries of nurses working in more well-known OFW country destinations, the cost of living in Singapore is also high.
When it comes to income taxes, non-residents have a flat rate of between 15 to 22 percent. If you think about it, these values are relatively low compared to other countries. Even among its residents, their tax system is a progressive one; starting from 0 percent up to a top marginal rate of 22 percent.
How to Know Your Expected Salary
As you can see from the information presented above, the salary of a nurse really depends on the factors mentioned above. That is, it depends on the nature of the work, location of the work, your experience, whether you are assigned to specific areas, and more.
If you want to know more about your expected salary, then during the application process, while you're still in the Philippines, you can start asking your agency, or the company that is willing to hire you, about it. You need to know this before accepting the job offer.
One very important detail that you need to know is whether your salary already includes allowances, such as housing allowance or food allowance. You may also receive shifting allowance. If you are working on a night shift or a day shift, then this allowance will be added to your basic salary. You should definitely ask the agency or your prospect employee about these.
For example, the YouTuber mentioned that she gets food allowance, housing allowance and allowance for the tap card they use for transportation. For housing allowance, you can receive around 350 SGD per month.
There you have it. Now that you have an idea how much a nurse earns in Singapore, are you convinced that you should try working there? Nurses in Singapore definitely receive lucrative pay, and while the cost of living in the country is high, it's worth the price of having a wonderful stay at a first world country that's clean, modern, and basically one of the best in the planet.