Despite everything that's been said of the current administration, President Duterte stands firm by his commitment to OFWs to experience a "comfortable" return to the country.
Duterte issued the order in recognition of the OFWs' contribution to the country's economic development.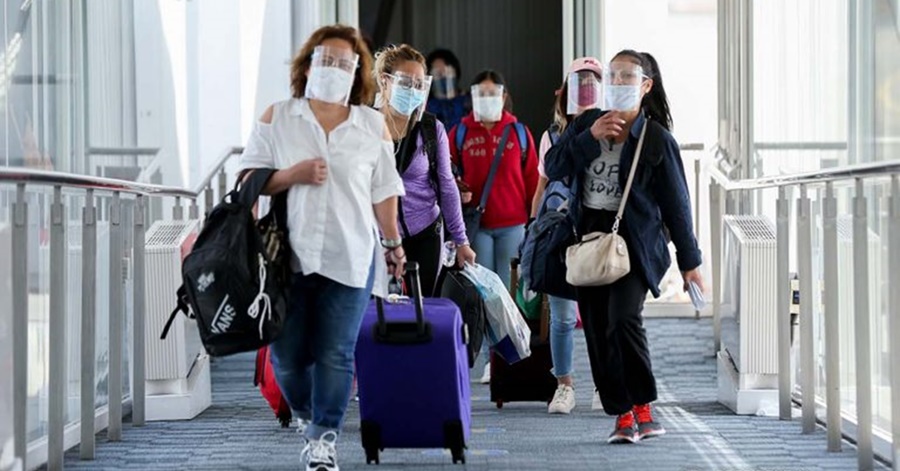 Duterte Seeks to Ensure 'Comfortable' Reentry of OFWs to PH
"Make their reentry dito sa (to the) Philippines as comfortable as possible," he said in his taped public address aired on Tuesday morning. "We can repay them for their sweat working and sharing their income with our government and ultimately with the people."
According to Defense Secretary Delfin Lorenzana, approximately 545,745 OFWs have returned to the country as a result of the coronavirus disease 2019 (Covid-19) pandemic.
Duterte praised Lorenzana for "quietly" working to help OFWs return home.
He also mentioned that he, Lorenzana, and his other Cabinet members are stepping up efforts to ensure the secure repatriation of OFWs in the midst of the pandemic.
"We are sacrificing time, effort, lahat (everything), because we have to inform the people of what is going on," Duterte said.
Since losing their jobs due to the COVID-19 pandemic, many OFWs have opted to return home.
The Overseas Workers Welfare Administration (OWWA) is requesting a PHP9.8 billion supplementary budget to finance the food, transportation, and housing of returning OFWs.
The OWWA also anticipates the arrival of at least 2,000 OFWs per day or up to 60,000 OFWs in a month.
According to Resolution 114 of the Inter-Agency Task Force for the Management of Emerging Infectious Diseases, all passengers entering the Philippines, including those who have already been vaccinated against Covid-19, must undergo a 14-day quarantine.
Inbound passengers must remain in a quarantine facility for ten days before returning home for four days.
On their seventh day in the country, they must also undergo reverse transcription-polymerase chain reaction testing.
READ NEXT: "Di Ako Sanay!" OFW Barely Contains Emotions as She Narrates Experience Going Home to Philippines