Filipinos find themselves in different situations, especially when they start working abroad. If there are people who have seen most things if not all – they are the OFWs. They've seen and experienced both the good and the bad from the places they've been, including their home country, the Philippines.
In an interesting "rant" post, an OFW expressed her "dismay" and "dissatisfaction" over her experience coming back to her hometown – from the airport, the hotel accommodation they were given, to the transportation and swab testing.
Note: The story shared below is based on a Filipina overseas worker's experience going home to Mindanao from abroad. Her story highlights the assistance she received and may differ according to your local area. Still let's give credit where credit is due and we hope all OFWs will experience the steps that this Pinay has gone through.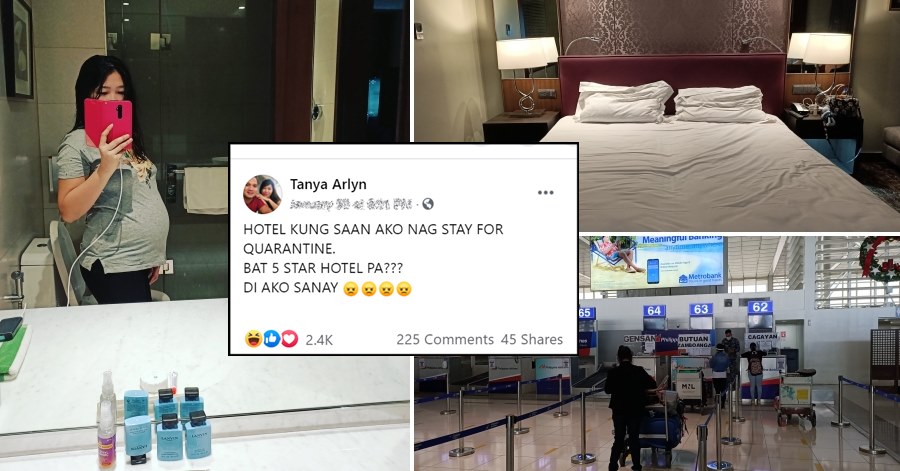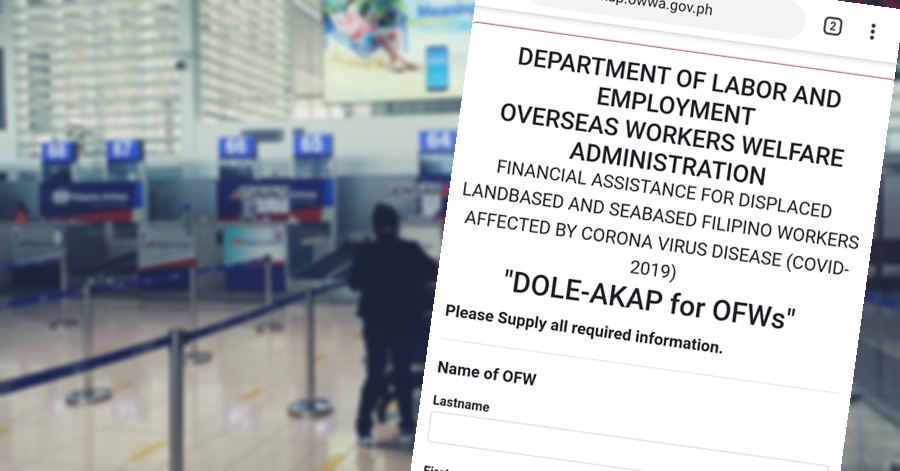 OFW 'Rants' Over Special Treatment Received Upon Returning to the Philippines
The OFW, Tanya Arlyn, begins her post with "NAIINIS AKO KAY DUTERTE", immediately pulling attention into the somewhat blog-type post, which has received over 52,000 likes on Facebook as of this writing.
Tanya began her story when she arrived in the country on January 22. She expressed her shock and disbelief over the "special treatment" she was given because she is an OFW. She felt like she was a VIP, not just an OFW. It wasn't what she was expecting, so she thought it must not be right.
Among the things that she "complained" about include:
FREE WI-FI at the airport
SEVERAL PH Coast Guard Personnel and Medical Staff Waiting to receive and assist newly arrived OFWs.
FREE Swab Testing
FREE Food
FREE Hotel Accommodation
Swab Test Result Released Within 12 hours
FREE Transportation and Luggage Service
FREE Food Supply (Ayuda)
The post, which was a form of political satire, but instead of criticizing the government, highlighted the fact that there were a lot of benefits OFWs get from the government during the pandemic, one of which, is the VIP treatment to those who come back home.
According to the author of the post, she's not used to receiving things free of charge, because most of the time, balikbayan or OFWs are the ones who pay for most of the things they or their group need when they come home – and this has caught on, and sadly became part of our culture.
Another thing she pointed out which made her "uncomfortable" or "di sanay" was the fact that something that's offered free of charge shouldn't have good quality or be praiseworthy, at least. Yet, this wasn't the case when she got back to the Philippines. Her transportation, the accommodation, and even the processes in-between were well-executed that's why she thought that something's not right, as things were the exact opposite of what she was expecting. This must've stemmed from the common saying that nothing in life comes for free. However, the Duterte administration made sure that while OFWs do not need to pay for anything, they still receive quality service and treatment.
Catch her full post on Facebook here:
What do you think about the post? Do you know someone who also has experienced this when they went back home to the Philippines? What can you say about what the government is doing to assist OFWs during these times? Let us know what you think by leaving a comment in the section below!
READ NEXT:  Over 400K Workers Lost Jobs in 2020 due to Pandemic – DOLE