It is truly inspiring to hear about OFWs who have attained their goals after many years of hard work and sacrifices abroad. They saved money, made good investments, and are now reaping the fruits of their labor — for themselves as well as for their families back home.
Also Read: Katas ng OFW: Domestic Helper in Dubai Builds 4 Bedroom House and Flower Business
One good example is Nerilyn Polinar Aguilar, a former OFW who worked in the United Arab Emirates (UAE) for almost a decade. In her YouTube channel, she shared about how she and her husband were able to build their dream home, and buy a jeepney and a car in the Philippines.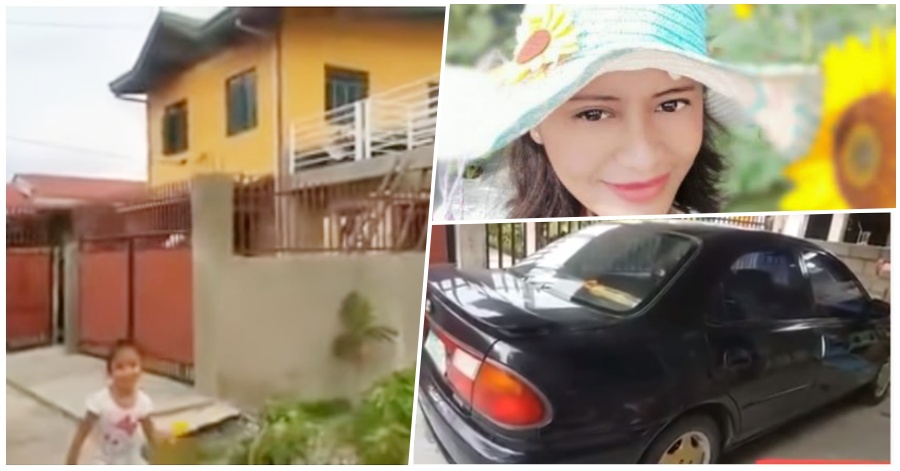 Former OFW Talks About Building Her Dream House in Pangasinan
Nerilyn used to work as a Junior Sales Executive in Sharjah, UAE. In 2013, she and her husband decided to buy property in their Pangasinan hometown. Through self-discipline and consistent saving, they saved enough to buy two lots, on which their dream house was built.
Early on, the couple knew that they would not be working abroad for a very long time. After much planning, and considering their family's daily expenses and child's education, they decided that having a house of their own in the Philippines is an absolute must.
"Nasa isip ko hindi naman kami pwede magtagal sa UAE, ang dami ding gastos at mag-aaral na ang anak namin kaya kailangan pag umuwi ako ng Pilipinas ay dapat meron na kaming sariling bahay (I've been thinking that we cannot stay for long in the UAE. There are many expenses and our child will be studying soon, so when we eventually go home to the Philippines for good, we should have our own house)" Nerilyn said.
Many years ago, there used to be a small hut in the property that the couple bought. Today, there is now a two-storey house — which is still being developed — although Nerilyn and her husband hope to finish everything soon.
She also talked about their money-saving methods. "Ang budget namin naipon namin 'to mag-asawa noong pareho kaming nagtratrabaho sa UAE. Every sweldo namin every month, ako talaga naglalaan at nagtatabi para sa pag papagawa ng bahay (When both of us were working in the UAE, we saved money from our salary every month. I set aside money specifically for house construction," she explained.
As of today, Nerilyn's husband is still working in Dubai. Aside from building their dream house, they were able to make other livelihood investments, including a new jeepney, a rice plantation, and a piggery.
Check out this video about Nerilyn and her husband's "dream house" story, as shared through her YouTube channel:
Nerilyn also shared some advice for her fellow OFWs: "Ang advice ko sa mga kapwa OFW eh unahin natin isipin ang magiging buhay natin kapag umuwi na tayo ng 'Pinas, dahil hindi habang buhay nasa abroad kaya mag ipon at mag-set ng goals para sa future (I advice my fellow OFWs to think about what could happen when they go home to the Philippines. We will not be working abroad forever, so we should save and set goals for the future)," she said.
Indeed, working abroad is not a permanent situation. We should plan for the future and focus on what lies ahead, for ourselves and our families. Let Nerilyn's story serve as an inspiration — that we, too — can achieve our goals through hard work, self-discipline, and determination.
READ NEXT: Filipina OFW in Dubai Transforms Bungalow House to 2-Storey Dream House