One of the things that most overseas Filipino workers (OFWs) save up for is a dream house for their families in the Philippines. They aspire to buy a new house and lot, or — as in the case of today's article — they make plans to expand or renovate their current dwellings.
Nicole Capuz, an OFW based in Dubai, talks about how she was able to transform her bungalow into a 2-storey house, after years of saving her hard-earned money abroad. This is one of her ultimate goals, as she mentioned through her YouTube channel, Nikoru Vlog.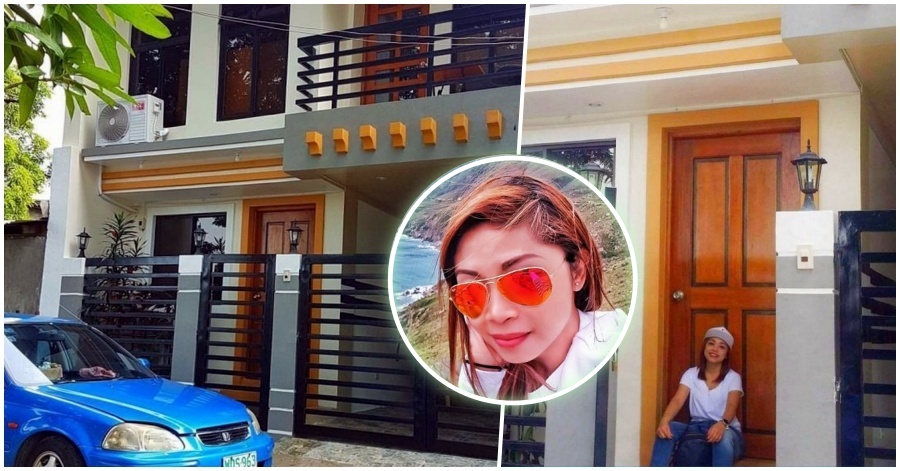 Dubai OFW Transforms Bungalow into 2-Storey House with Roof Deck
When she was younger, Nicole and her family stayed in her grandmother's house, and she had always dreamed of having her own house. Eventually, she decided to to work in Japan as a singer. After two years, she was able to buy a lot and build a small house, a bungalow.
In 2006, Nicole decided to work in Dubai, where she started out as a retail associate, before getting promoted to a supervisory position. She saved up most of her earnings — a frugal habit that she has developed ever since she was a young girl. Pretty soon, she was able to save enough money to expand their simple bungalow into a multi-storey dream house.
During the planning and designing of her dream home, Nicole was very hands-on, having done her research and making sketches of the overall structure and interior appearance. Since she was still in Dubai when the house was being built, she continued to monitor every aspect of the construction and design, to ensure that it meets her expectations.
All in all, Nicole said that the cost of transforming the bungalow into a 2-storey house was around PHP 1.5 million. After many years of hard work and self-discipline, the house of her dreams was finally completed… and all that time, energy, and effort was worth it!
Check out the full video of Nicole's "dream house" story, as shared on her YouTube channel:
To her fellow OFWs who are also dreaming of building a home, Capuz suggests they keep working hard, never stop saving, and to focus on their priorities everyday. "When you feel tired and are thinking of giving up, always go back to your reason(s) on why you decided to work abroad in the first place," she said. "Go back to your goals in life. Then focus on these goals and have the determination to pursue them slowly but surely."
She also talked about the importance of differentiating needs from wants. "As per my experience, you should buy the things that you 'need' not just 'want,' so you can save up," she shared. "But most important of all, pray and have faith in God."
Nicole's experience shows that through hard work, self-discipline, determination, and lots of prayer — we, too, can achieve our dreams. Just like her, we should not lose sight of our goal, and focus our efforts towards building a bright future for ourselves and for our families.
READ NEXT: Filipino-Made Mobile Homes for Living on the Road