Amid the hype surrounding an American furniture store's "bamboo wall art," which Filipinos claimed resembled a "bilao," some food establishments used the opportunity to advertise their meals that include the well-known winnowing basket.
Pottery Barn recently trended on local social media for including a "round bamboo wall art" on its website under the "mirrors and art" category.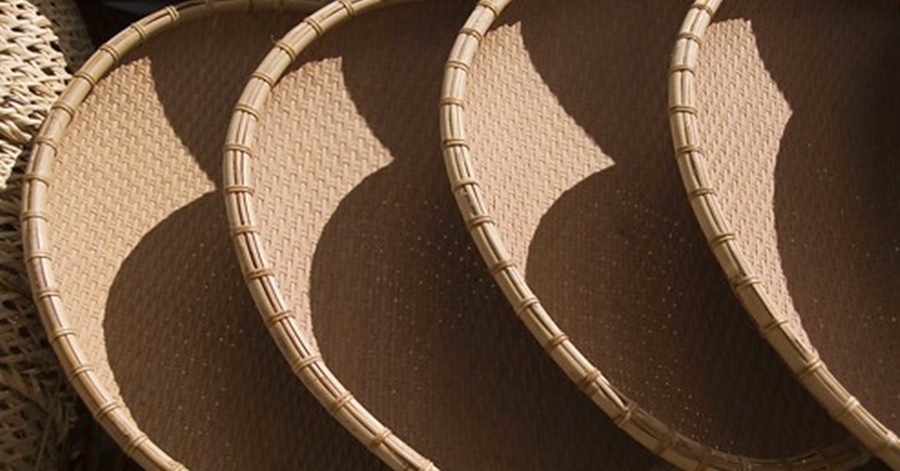 PH Restos Ride Buzz of Trending US Store for Pricey 'Bamboo Wall Art' to Promote Dishes in 'Bilaos'
The furniture store even advertised it on its Facebook page as one of their "favourite summer trends." On social media, part of the caption reads:
"Now trending: Hawaiian-inspired layers. We love the oversized botanical motifs and artisanal craftsmanship of our handcrafted Hawaiian-inspired textiles."
Some Filipinos noticed this and stated that they could get a similar item from markets or food establishments, especially those selling different types of pancit such as pancit bihon and pancit Malabon.
Vendors use the "bilao" as food trays to sell native delicacies such as puto (steamed rice cakes), suman (glutinous rice cake wrapped in banana or coconut leaves), kutsinta (steamed rice cake made with brown sugar), and biko (sweet rice cake).
In Filipino households, it is similarly used to sift and remove loose rice husks from the mortar in preparation for cooking.
Two restaurants participated in the online buzz by featuring their own meals that included the now-trending object.
The Chicken Basket Restaurant joked that Filipinos could appreciate the "bamboo wall art" by purchasing a pancit canton, pancit bihon, or pancit malabon that "serves 25 people" for Php 1,000.
The restaurant specialises in Filipino comfort food and Asian cuisine.
Another restaurant, Onie's Kitchenette, joked that customers could purchase "bilao combos" that included free "bilao wall decor."
The restaurant bills itself as the "home of the bilao combo" meals.
This was not the first time such a product gained popularity among Filipinos.
The winnowing basket was confirmed to be available on an e-commerce website in 2017 for "about $38.00 or approximately P2,000.00."
READ NEXT: OFW Couple Loses Jobs due to Pandemic, Starts Food Business with DOLE Cash Aid