Poland is slowly becoming one of top places Filipinos want to work for, and for good reasons. The country is constantly looking to hire foreigners for various kinds of jobs, including those involving factory work. Those that have worked in the country say that Poland is a great place to work in, not just because of the salary but also because of the benefits, the place, the guarantee of stability, and so on and so forth.
If you have factory work experience and wish to work abroad, then you should definitely consider applying in Poland. In this article, you will know more about what starting salary to expect. It also talks about other details that are related to working as a factory worker in Poland.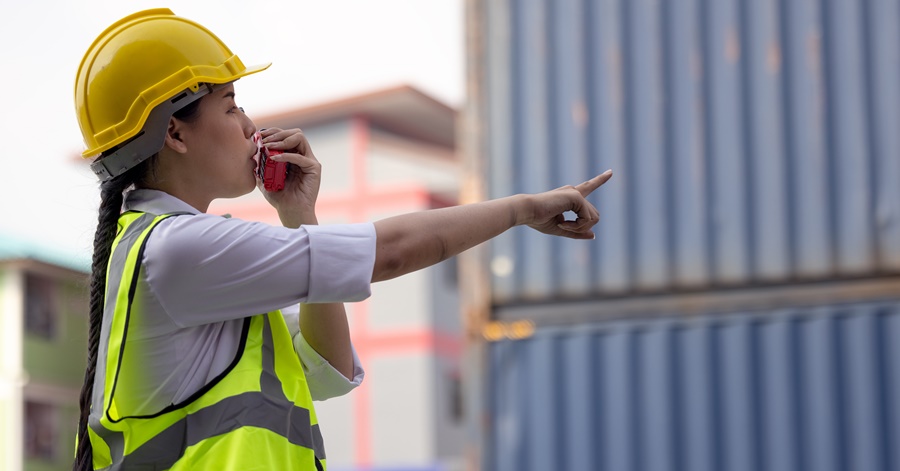 Disclaimer: The information posted here is based on the personal experiences shared by the OFW in the video below. Please let this post serve as a guide only. If you have specific questions, you may ask the OFW by commenting on their video on their accounts.
Starting Salary of Factory Workers in Poland
This article features the YouTube video of OFW YouTuber Joy Salve. In this video, she shares her personal experiences working as a factory worker in Poland. More importantly, she talks about receiving her first salary, as she is new to work and has only been in the company for one month. You can watch the full video in the link immediately below:
Joy Salve made this video because a lot of her subscribers and viewers wanted to know more about the salary of factory workers in Poland.
However, she did mention as a disclaimer that she isn't an expert in salaries or taxation in Poland. All of the information in the video is based on her experience.
Her experience includes working in the factory for more than one month since this video was released. Therefore, the salary she received is her very first, and so it represents what you can earn as a starting salary working as a factory worker in Poland.
This depends on the agency or the company you are working in, but in her case, the cut-off is on the first of the month to the end of the month. The salary day is between the 15th to the 20th of the following month.
To be honest, the salary of factory workers in Poland is low compared to other countries in Europe.
Her gross salary is 18.30 zloty per hour. This is her salary before tax deductions. Now, in the factory she works in, she works 9 works a day, 5 days a week. This means that in one month, she works for 23 days.
When we calculate that, 9 hours x 23 days x 18.30 zloty per hour, her gross monthly income is 3,788 zloty per month. In Philippine pesos, that is equivalent to 48,900 pesos, depending on the exchange rate.
Taxes and Other Deductions
Upon doing research online, the standard tax rates in Poland is 24 percent. However, according to the salary she received on her first month, her tax is 23 percent. While that is high, she mentioned that Poland is a part of the European Union, and that's one of the reasons why tax rate is high.
After tax deductions, the net hourly rate is 13.85 zlotys per hour. This take home pay, given that you still work 9 hours a day, 23 days a month, is around 2867 zlotys per month. In Philippine pesos, this is equivalent to 37,000 pesos per month.
Perks of Working in Poland
While this may not sound much, there are some perks. For example, in her case, she is given free accommodation and free transportation. For the transportation, someone actually works as a company driver and shows up at your accommodation in a car to fetch you and send you to the work place. Then they bring you back home when the day's work is done.
Other factory workers enjoy other freebies as well, including free gas, free Wi-Fi, water and electricity. As a factory worker in Poland, you get the assurance that you will enjoy some, if not all of these freebies. While some companies don't give free food allowance, there are even others that do. Basically, your living expenses are taken cared of; all you have to do is work.
In some factories, you have to wake up early in the morning, when it's still dark, to wait for the company bus to arrive.
You can also earn more if you work more hours a day, just like some other factory workers working in Poland. In fact, some factory workers work 12 hours a day. On the other hand, most Polish workers tend to just work 8 hours a day.
If you work hard and don't have any absences, you can work 12 hours a day and also achieve the full 23 days per month of work. By doing the calculation, you can earn a net income of around 3,823 zloty per month, which is equivalent to around 49,600 pesos per month.
Pay During Holidays?
One question that gets commonly asked is if there is pay during the holidays. Well, according to the experience of some factory workers in Poland, they don't get paid during the holidays. That's because they operate on the no work, no pay policy.
That is, if you work during a holiday, you do get paid, but if you just stay at home, then you don't get paid. While in some countries working during the holidays means you get paid a higher rate (some, for example, get paid double while others paid 1.5 times higher rate), in Poland, you only get paid the regular rate.
In fact, majority of the workers in Poland choose not to work during the holidays anyway, taking advantage of that much needed rest.
Life in Poland vs. Dubai
In the video, she also compared life in Poland versus life in Dubai, as this is also a frequently asked question to her by her YouTube viewers.
She mentioned that the cost of living in Poland is much cheaper compared to Dubai. For example, in Dubai, 1000 dirhams for accommodation will get you a few square meters of space, just enough for one single bed and a little space. In Poland, your 1000 dirhams will get you a one-bedroom apartment already.
Applying as a Factory Worker in Poland
Perhaps the best way to apply as a factory worker in Poland is to start with an agency in the Philippines. Typically, an agency will ask for a sum of money so that they will take care of all the documents you need, and steps you have to otherwise go through, in order to find a job and start working in the country.
There are agencies that ask for more than 250,000 pesos as a placement fee. Other agencies even ask for as much as 300,000 to 400,000 pesos. One useful tip you need to remember is to apply to not just one but several agencies, and choose the one that offers the right services for the right price.
Of course, you have to choose an agency that is recognized and registered at the POEA. There are many scam agencies out there. You have to be very careful. In fact, if you have doubts regarding the direct hiring opportunities presented by agencies, the safest way is to just apply at the POEA itself.
The placement fees asked by agencies already include the expenses of getting a visa which can only be done in Malaysia for the moment. That's because the Philippines doesn't have an embassy to Poland yet. Usually, after 20 or more days of staying in Malaysia, processing the visa and all, you are then directly sent to Poland.
Some of the requirements include Medical clearance, NBI clearance, passport. The entire process usually takes around 4 to 6 months, depending on how early you can provide the placement fee.
The agency will announce which types of jobs are open for this week or this month. If you are qualified, they can help set you up for an interview with the owners, either online or through an actual representative that visits.
That is, you don't really have full control over which company or what type of factory work you get into. For example, if you applied in January, and the agency says that these are the job offers available for that month, and if you are qualified, they will then ask you if you are interested to apply.
The agency will describe the job order available by discussing the terms and conditions of the company, including what company is interested in hiring you, the location of that company, your salary, benefits, and more.
There you have it. Filipinos have a reputation as being great workers in Poland. That's why most agencies actually require applicants to work for at least one year in the country before they decide to transfer to another country, perhaps where the salary is higher. Having said that, having a factory worker job in Poland is really one of the best opportunities you can have.